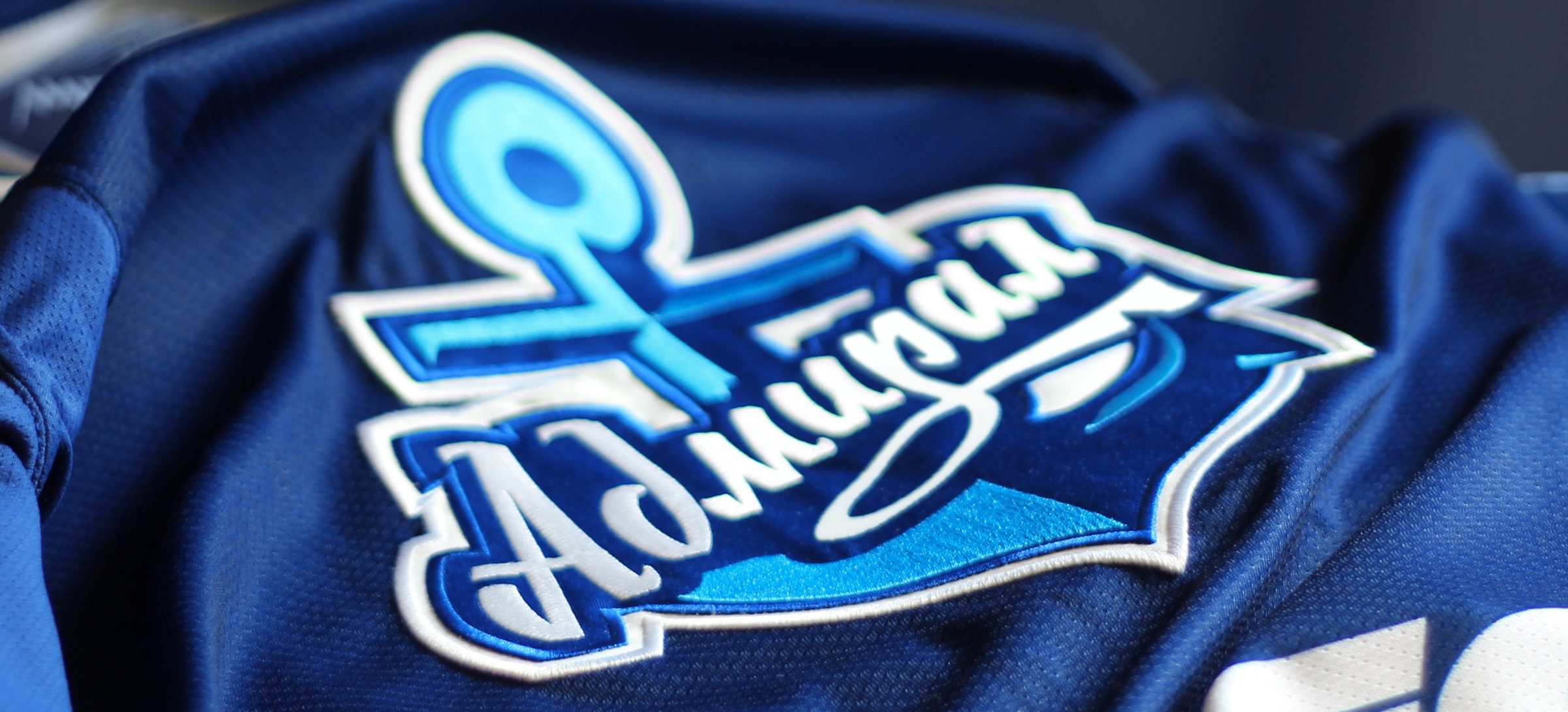 Admiral Hockey Club Brand Identity
Uniform • Signature Style • Guidelines • Patterns • Typeface Design • Printed Products
A new hockey club was founded in 2013 in Primorsky Region. Creating brand identity for Admiral hockey club from Vladivostok became a challenging task. We had a tight deadline for designing the logo, typeface and uniform. Having been given the vote of confidence, we produced several versions of the logo: the first and primary one contained the image of an anchor, the secondary ones were with a steering wheel and the figure of an admiral.
While working on the brand identity we were about to go with the playful logo with an admiral as our primary version. But the fans voting got the cool logo with an anchor back in the spotlight.
Besides working on the logo and typeface we designed the uniform. We created two versions: black with graphic admiral epaulettes on the sleeves alluding to the navy uniform and dark navy blue one. In the end we chose the navy blue and white pair of uniforms.
All the nuances of using the logotype and lettering are described in detail in the guideline.