King of the Hill. Ural derby identity
The clashes between longstanding rivals and neighbors hold a distinct allure. Fans mark the dates of these derbies well in advance on their calendars, as such battles rarely pass unnoticed. The stakes are elevated, the power plays more intense, and the taste of victory, when achieved, is undeniably sweeter. In preparation for the 2023/24 season, our studio has developed a logo and kits for the key showdown in the KHL — the "Winline Ural Derby" between Avtomobilist and Traktor.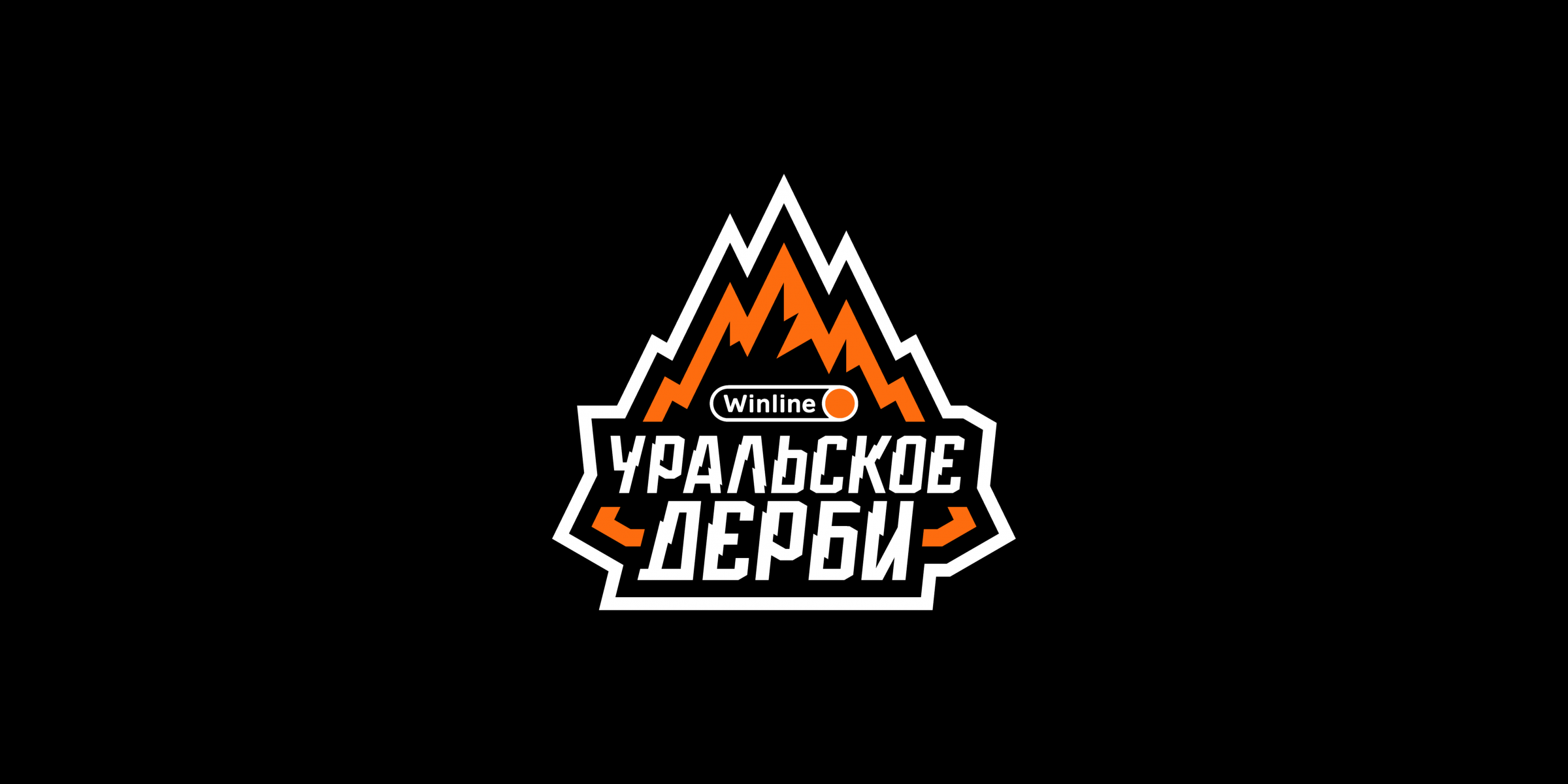 Медиа:
Текст:
The logo symbolizes the Ural Mountains. The sharp serifs of lettering reflect the general rocky mood and emphasize the harsh nature of the rivalry. Both the logo and lettering adhere to angles of 90°, 64°, and 30°. The winner of each game of the series will proudly assume the revered title — "King of the Hill". This expression is deeply ingrained since childhood serves as a poignant reminder that despite the irreconcilable battle on the ice, hockey remains primarily a game. The achievement logo has been created for both social media platforms and offline club communications.
Медиа: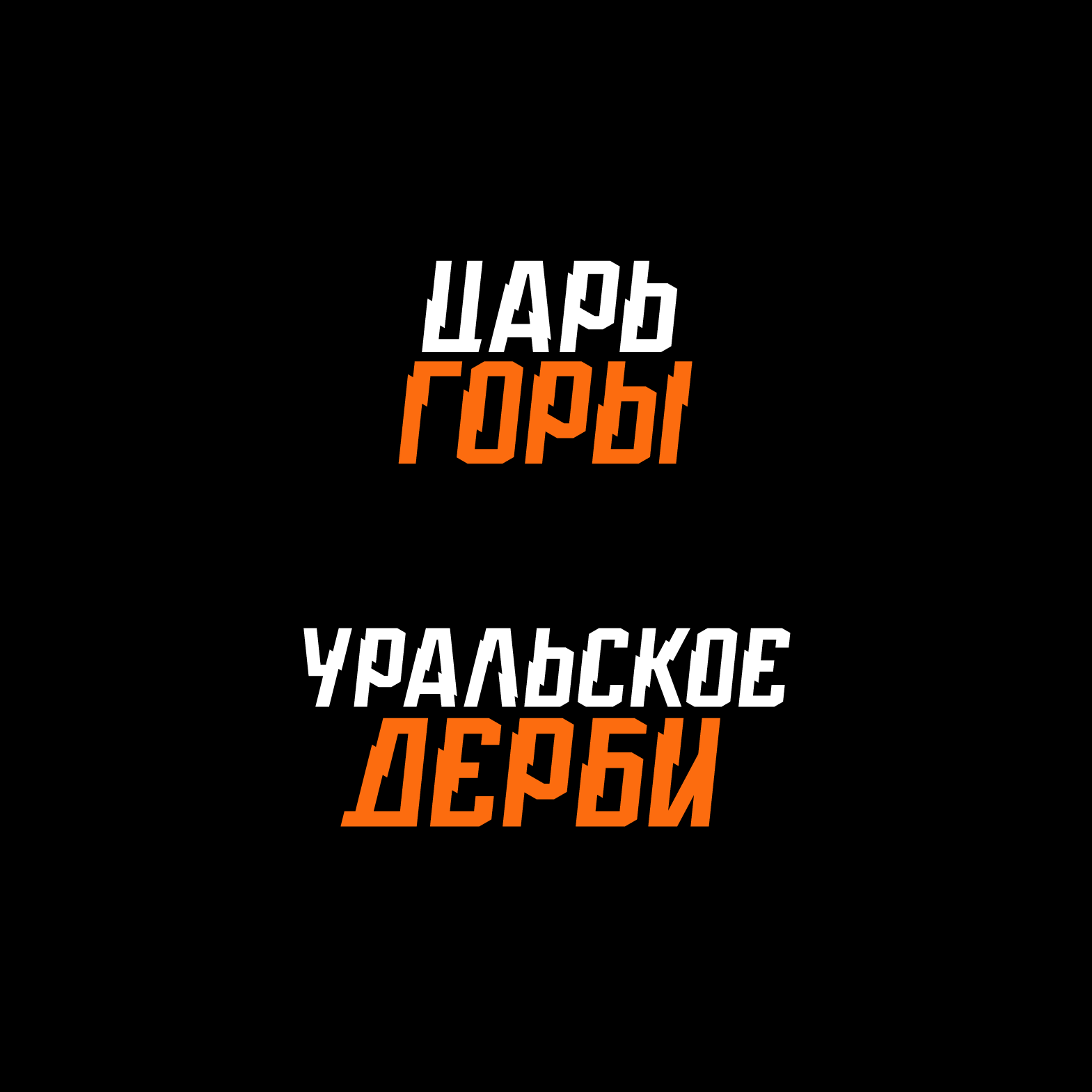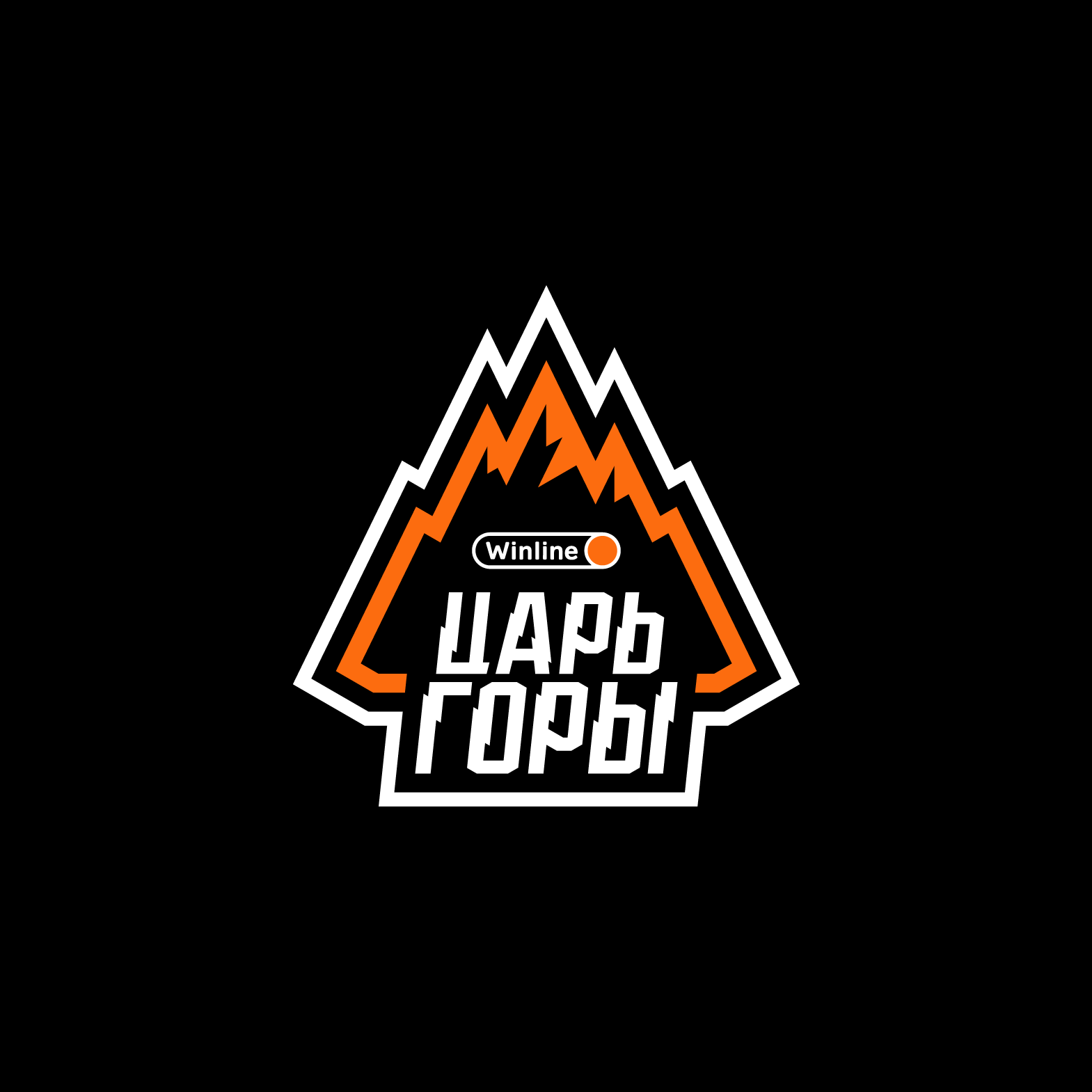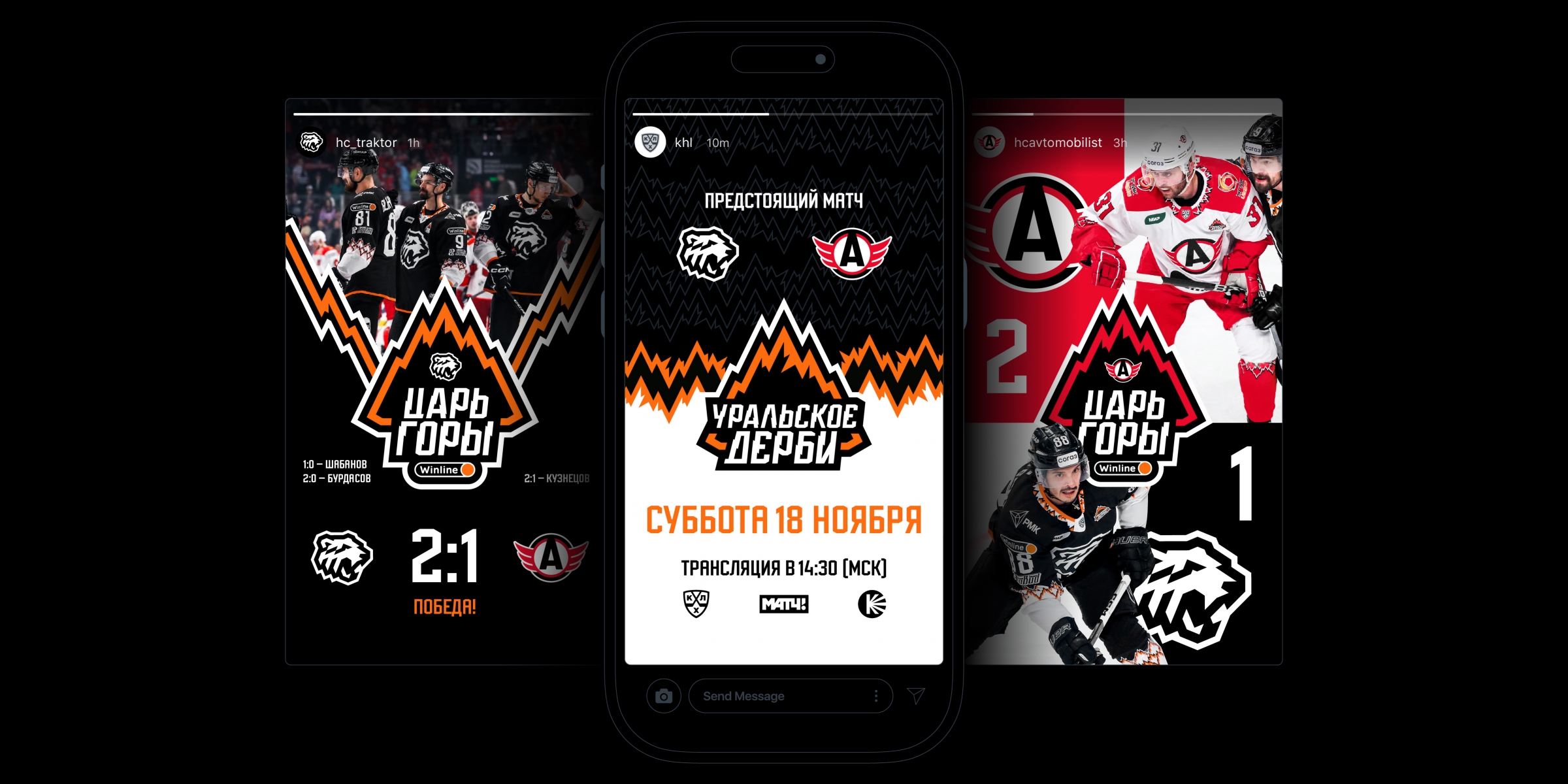 Black and white in the derby palette are the colors of Traktor, red is the color of Avtomobilist. The corporate color of the club's sponsor, the betting company "Winline", is proudly reflected in orange. The color scheme is adaptive: for use by the Yekaterinburg team, the identity is colored red.
Jersey numbers maintain their geometric and rugged essence. The perforations within each number take the shape of triangles, aligning with the company's system of angles, serving as a reference to the pinnacle of the mountain. At the top of each digit is a decorative element — the crown of the "King of the Hill", another symbol of the "Ural Derby".
Медиа: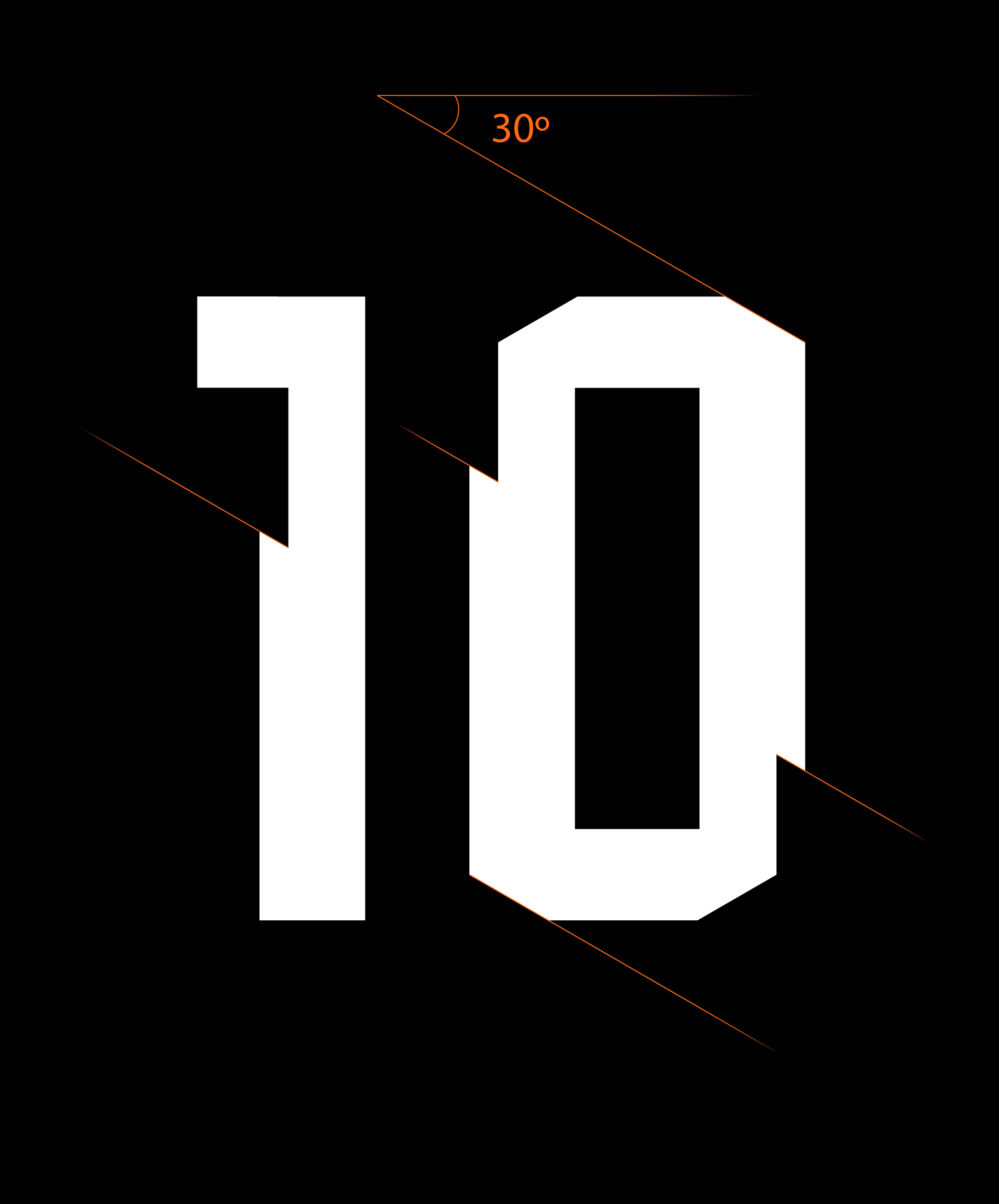 Patterns beat the mountain range, and the nerve of confrontation is noticeable in the patterns. The patterns are rhythmic, which provides the potential for motion design creation. During the games, every fan who came to the ice palace can feel like the "King of the Hill".

Медиа: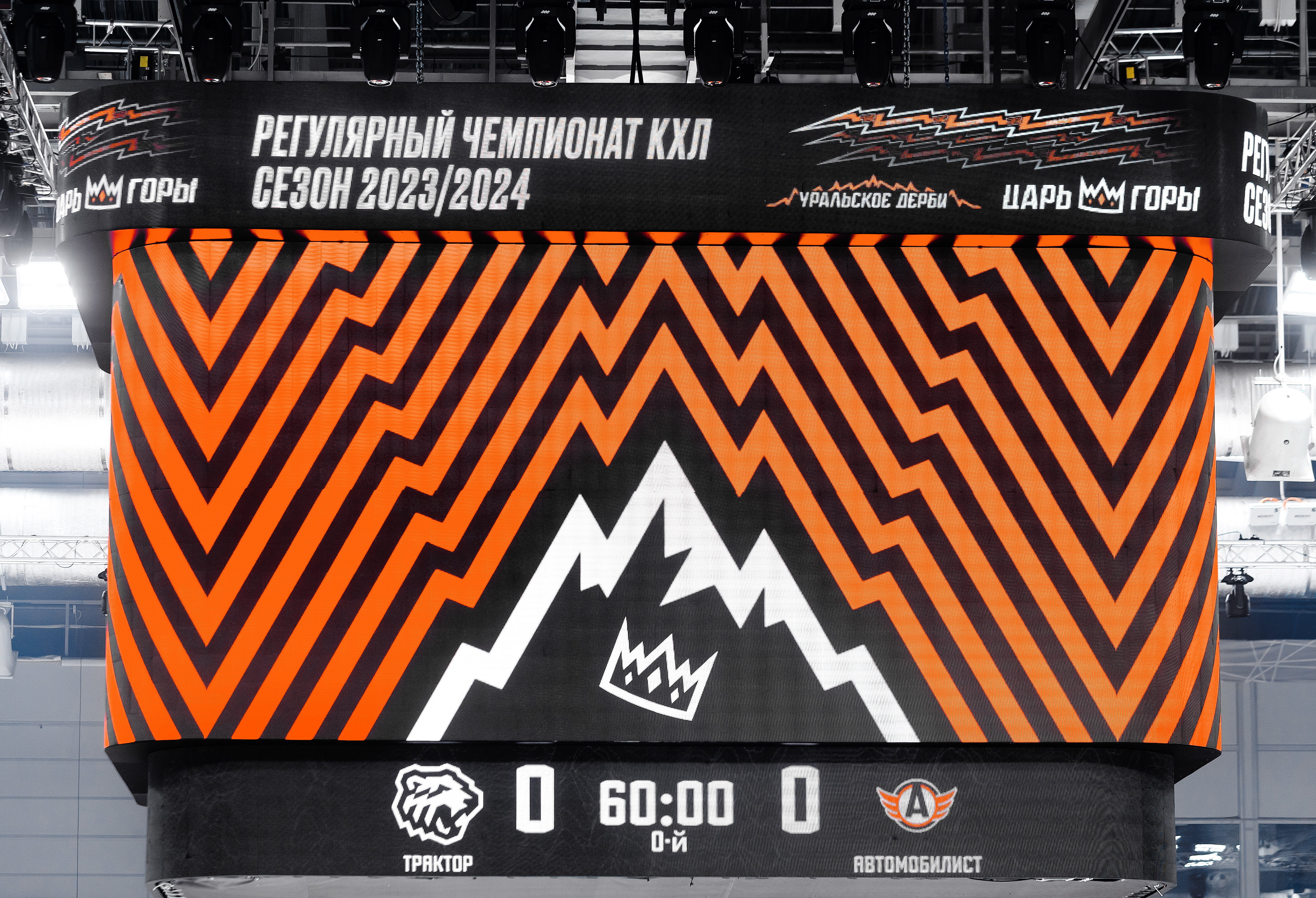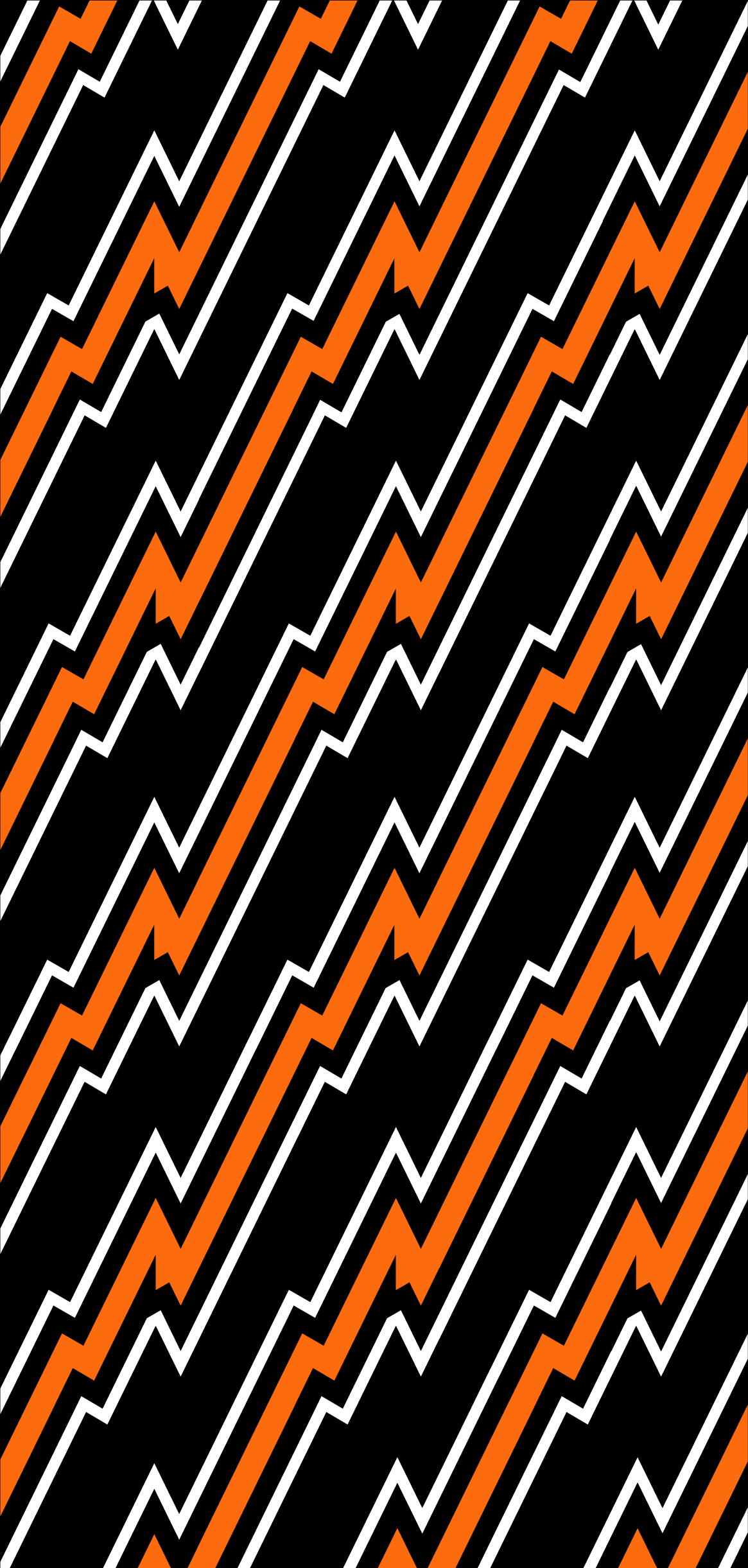 Медиа: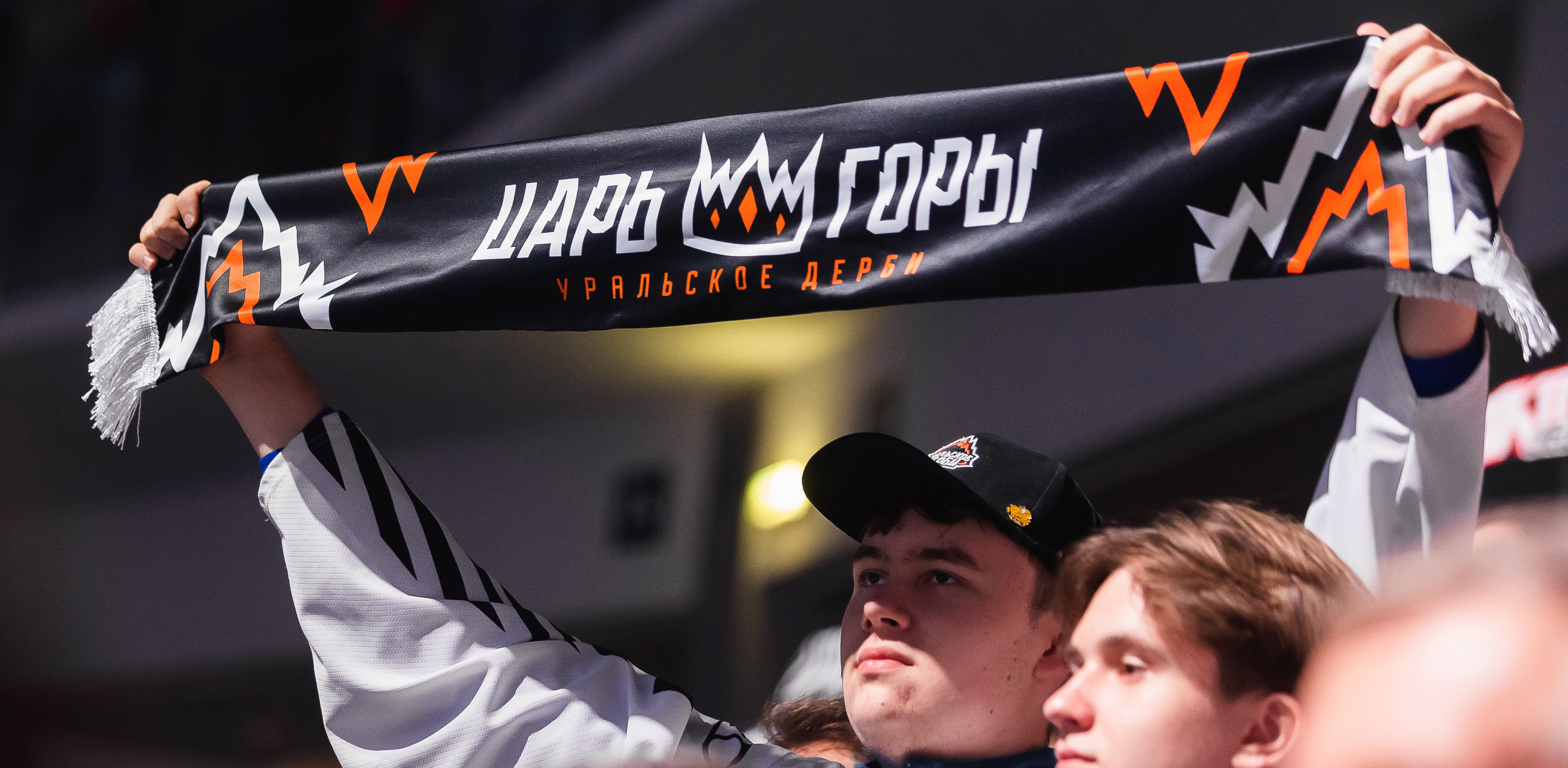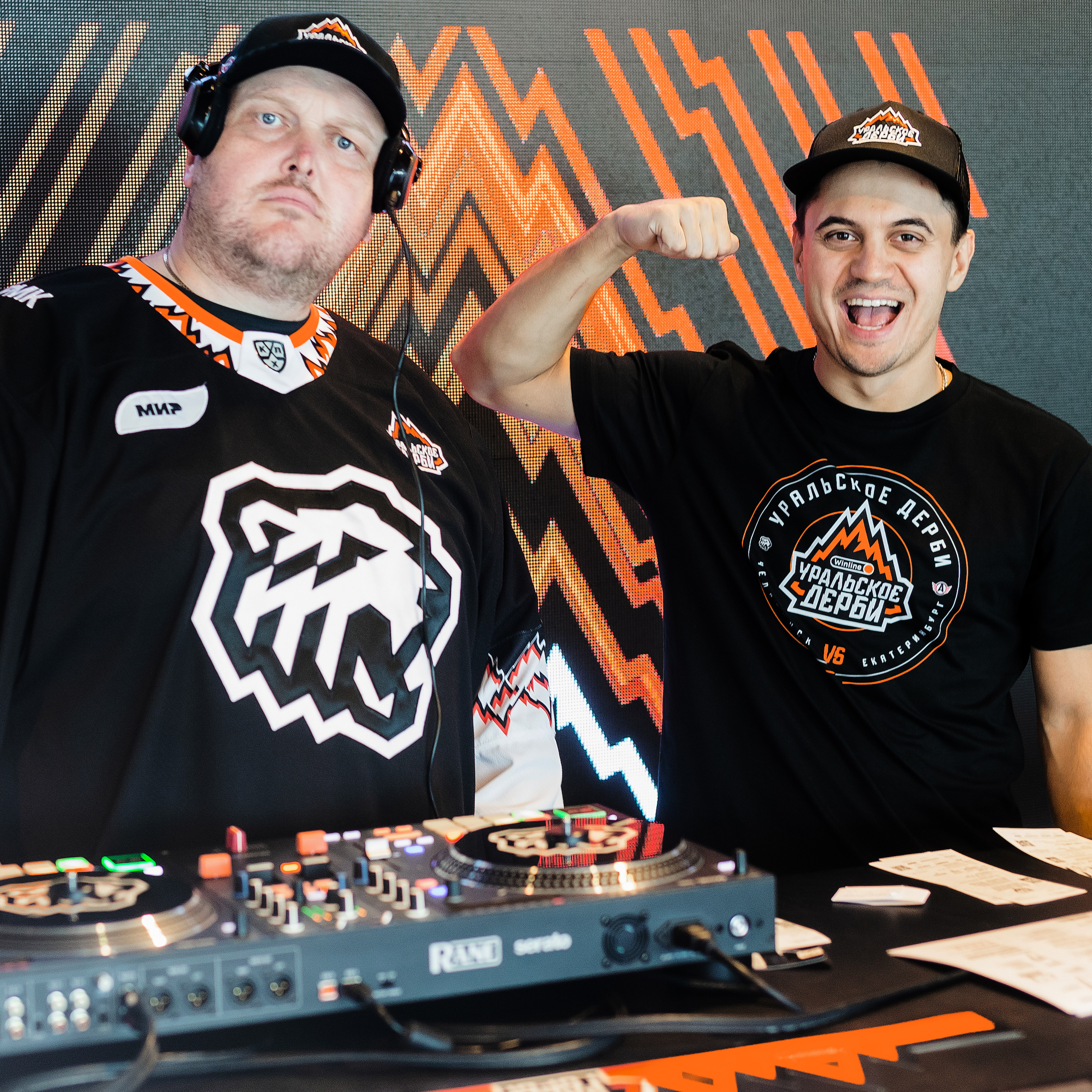 Медиа: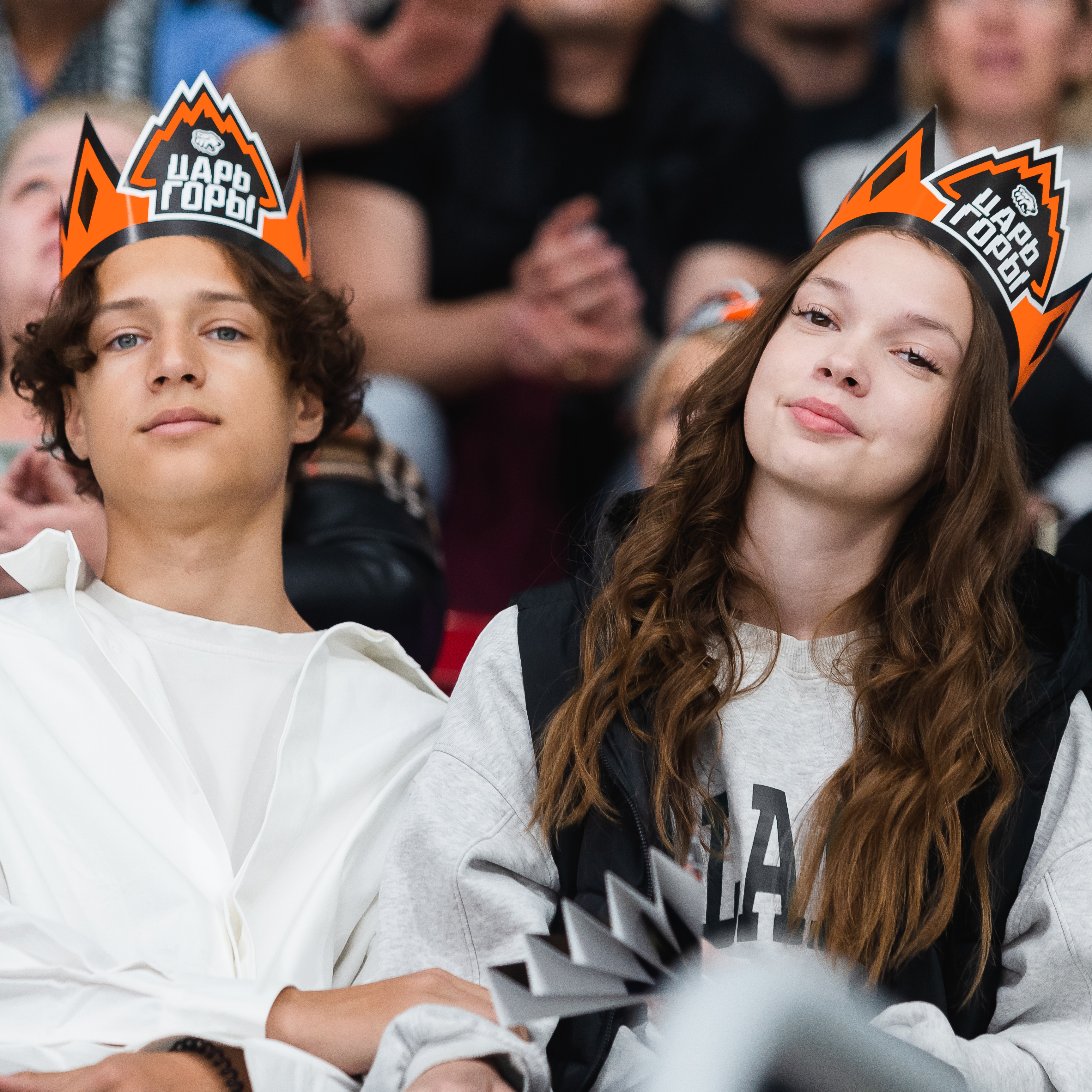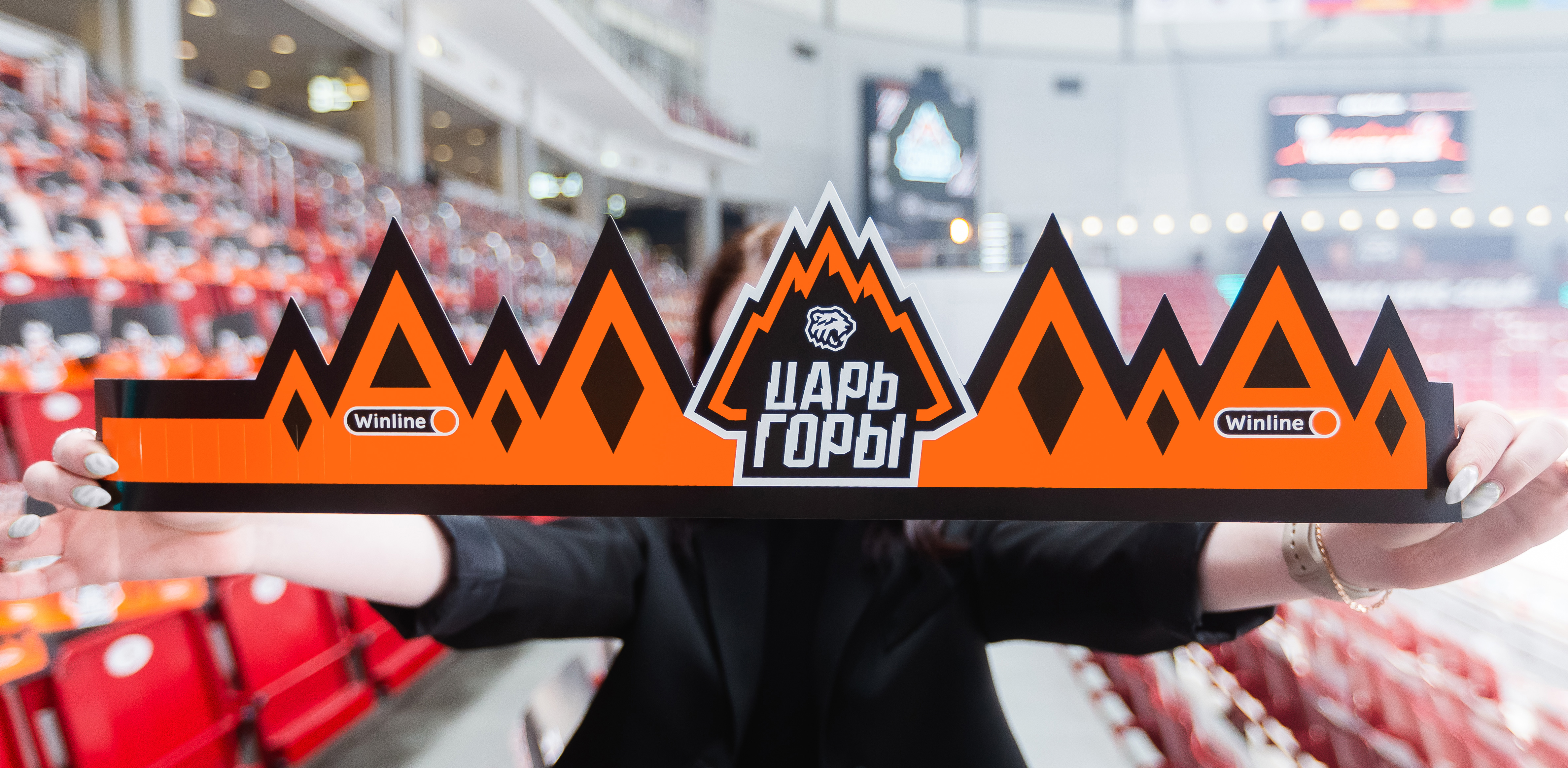 Медиа: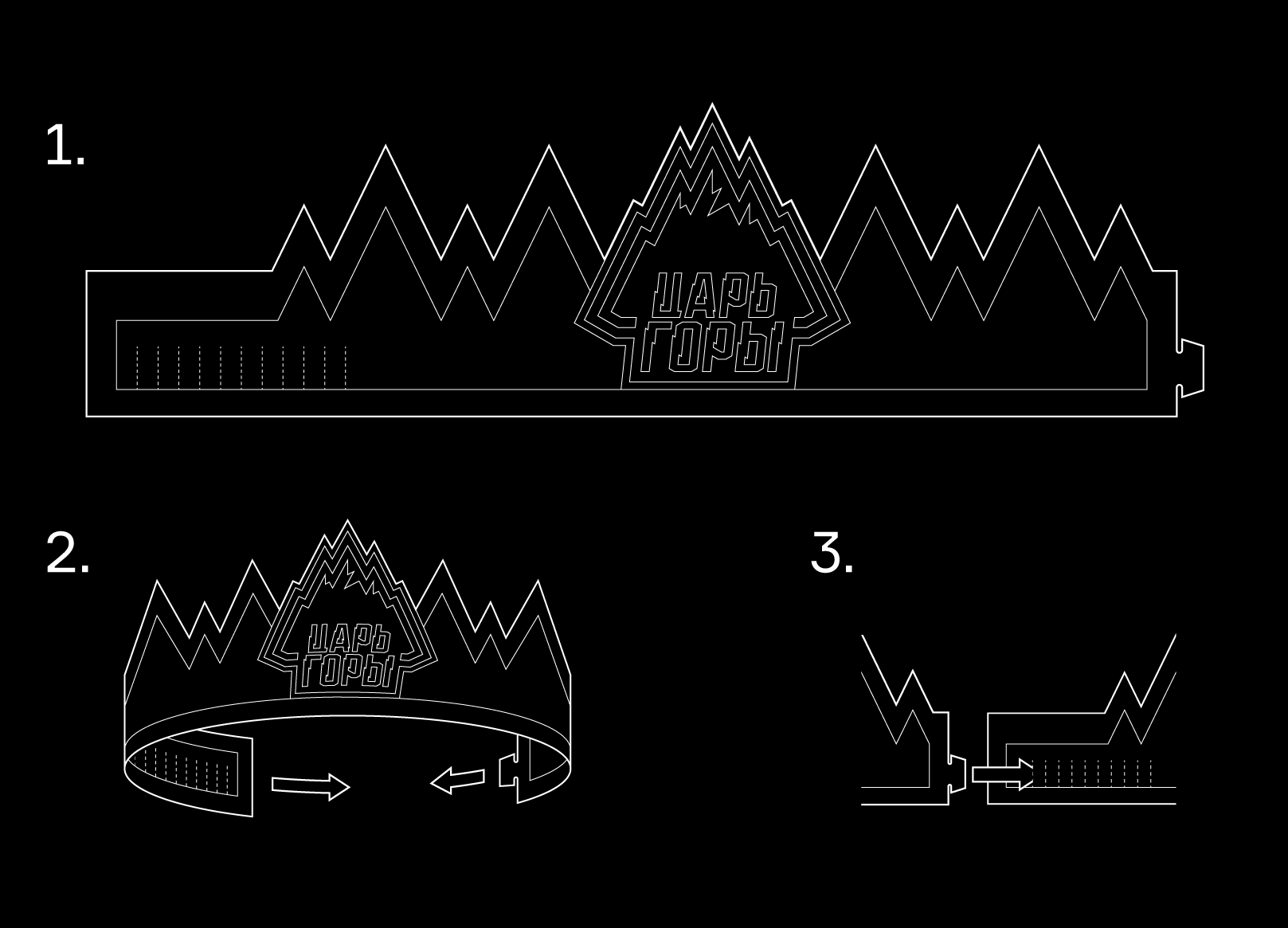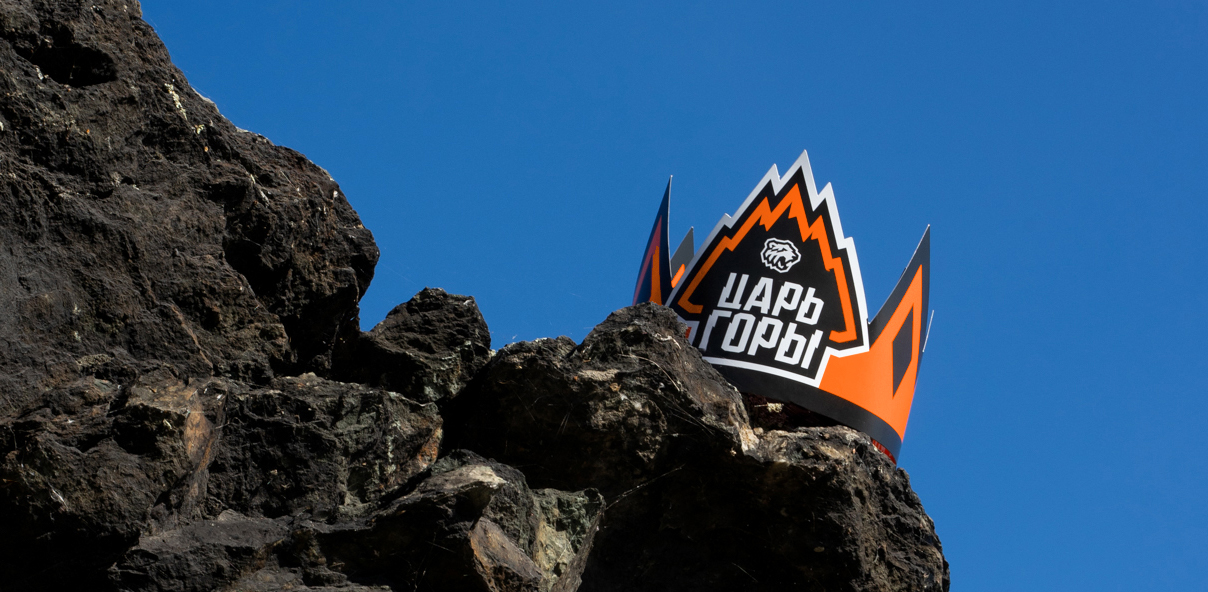 Медиа: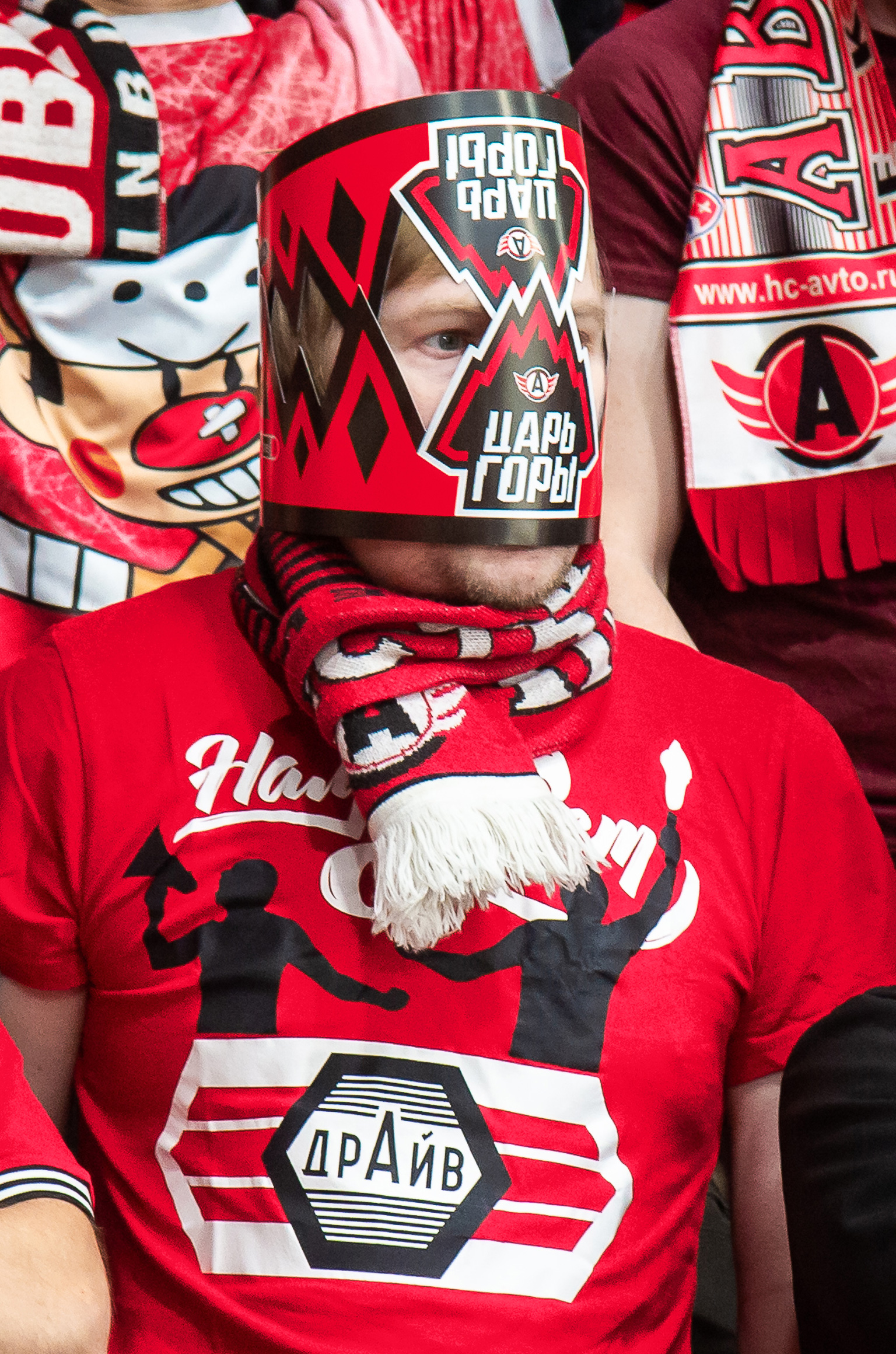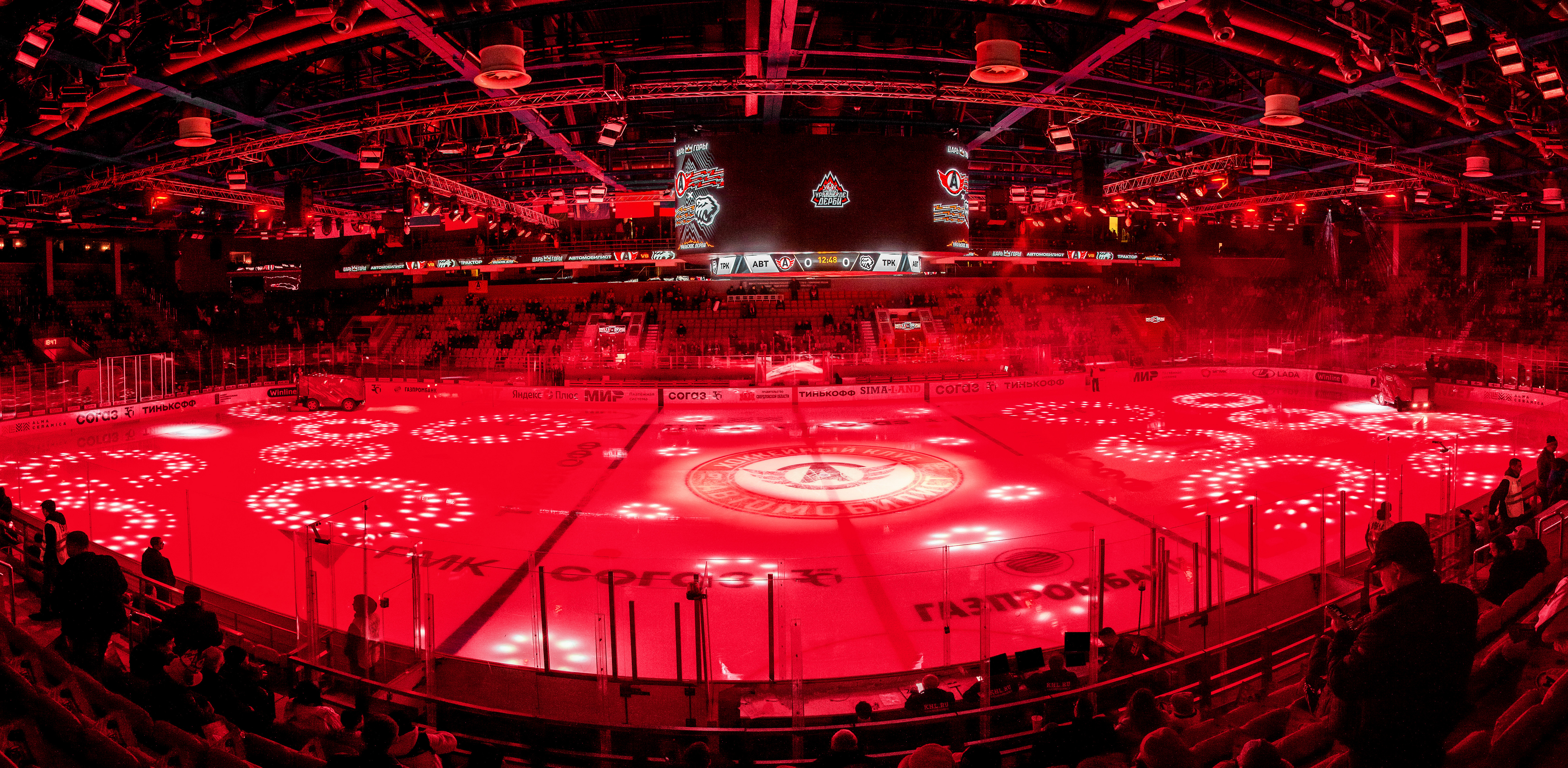 Медиа: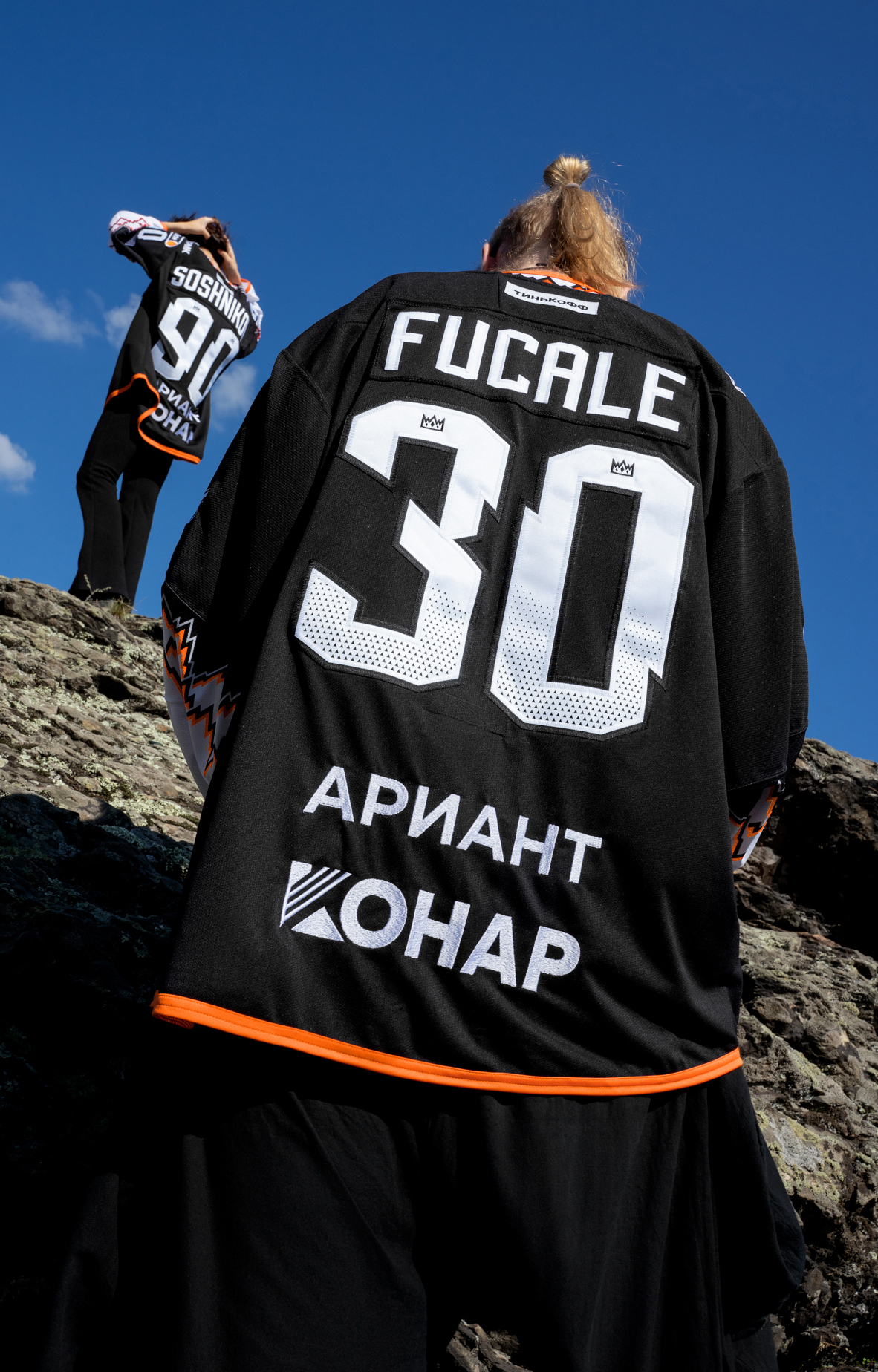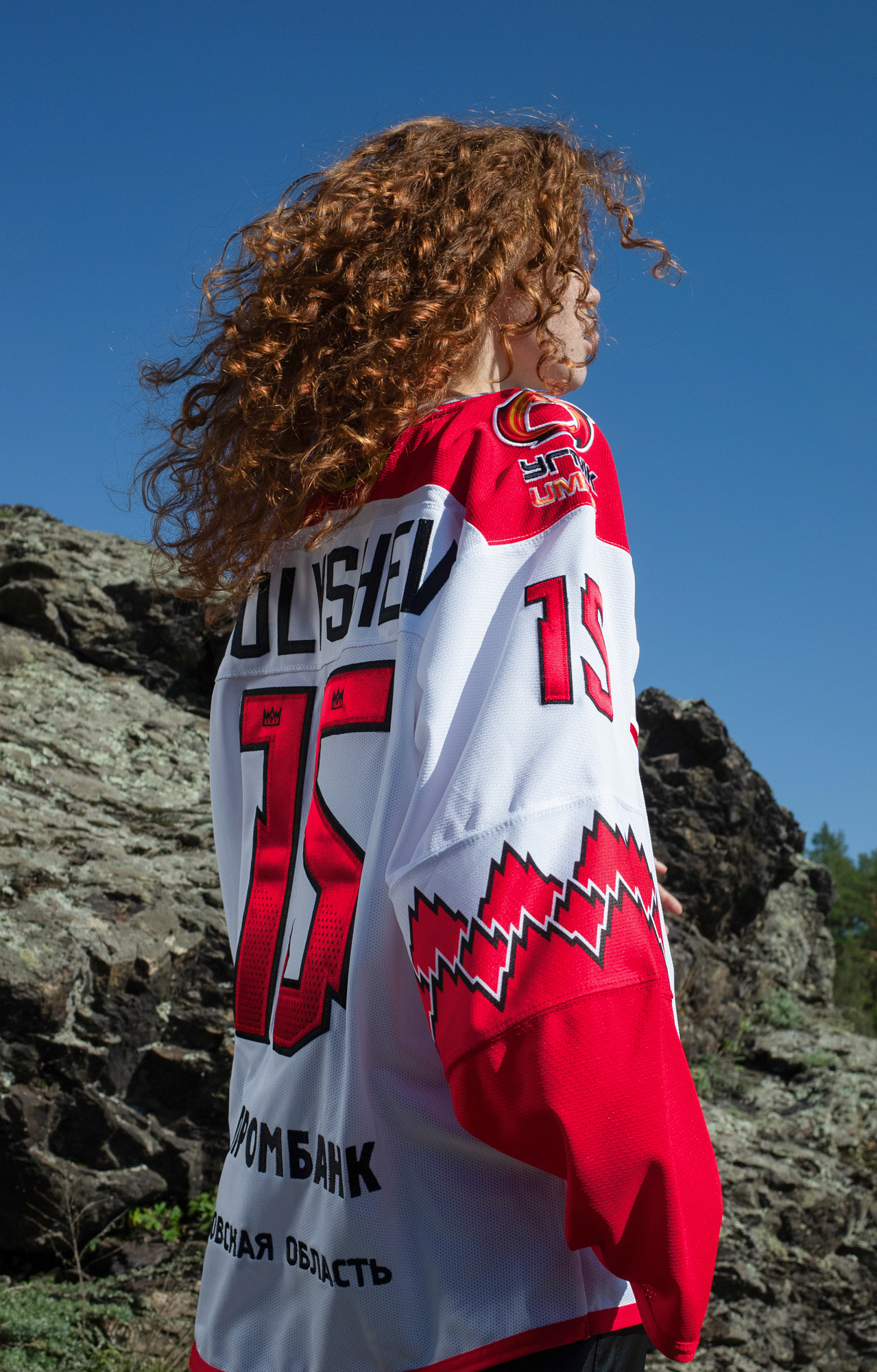 Медиа: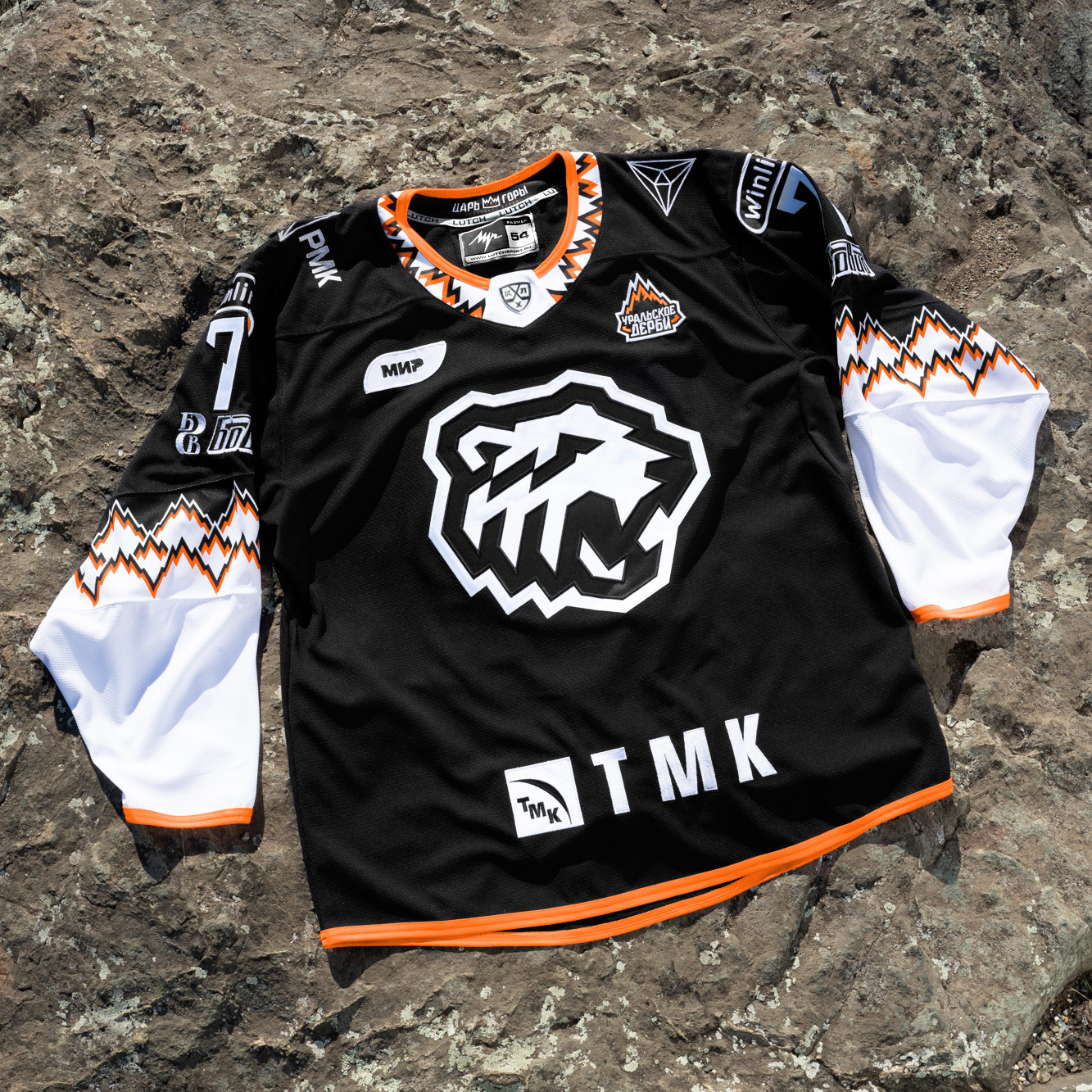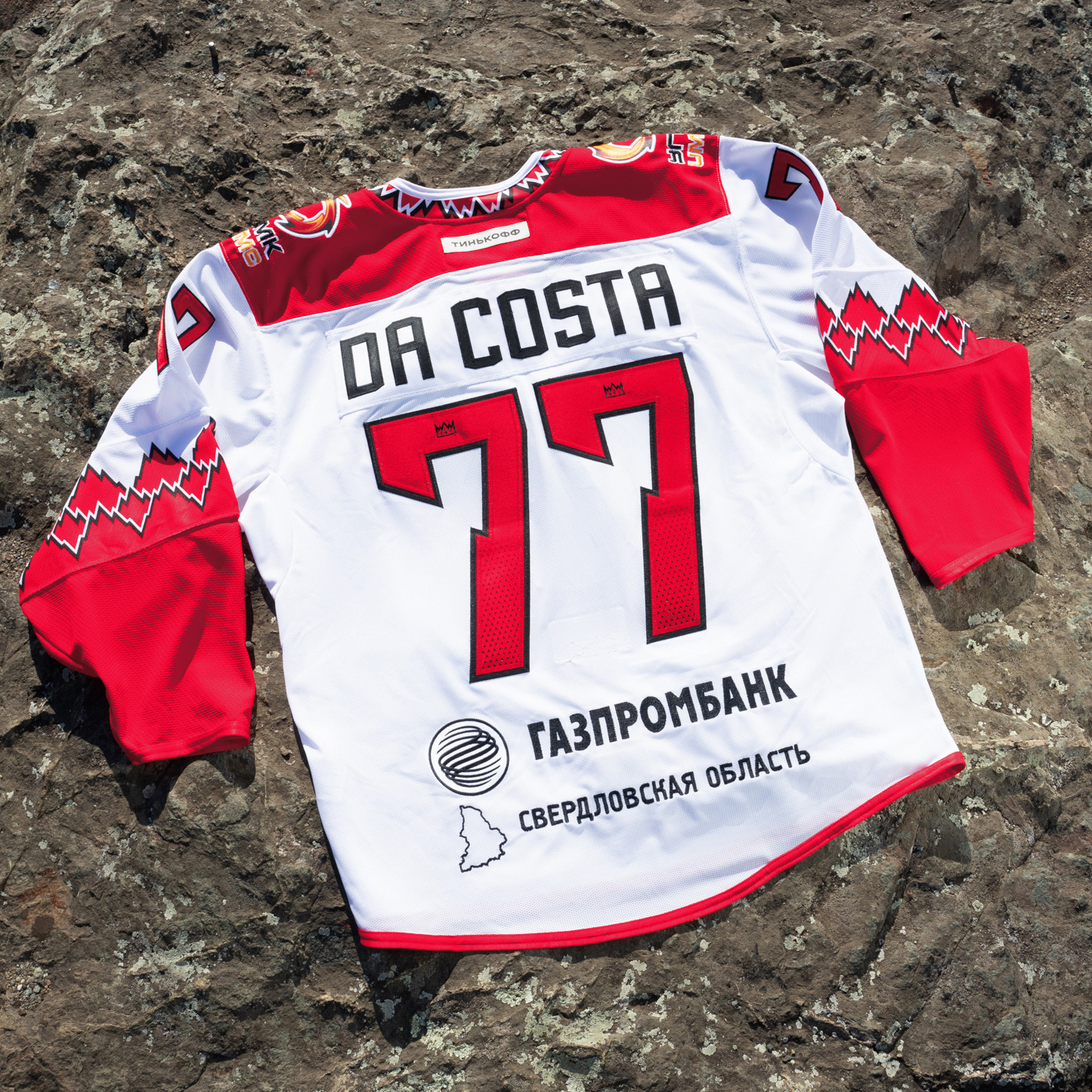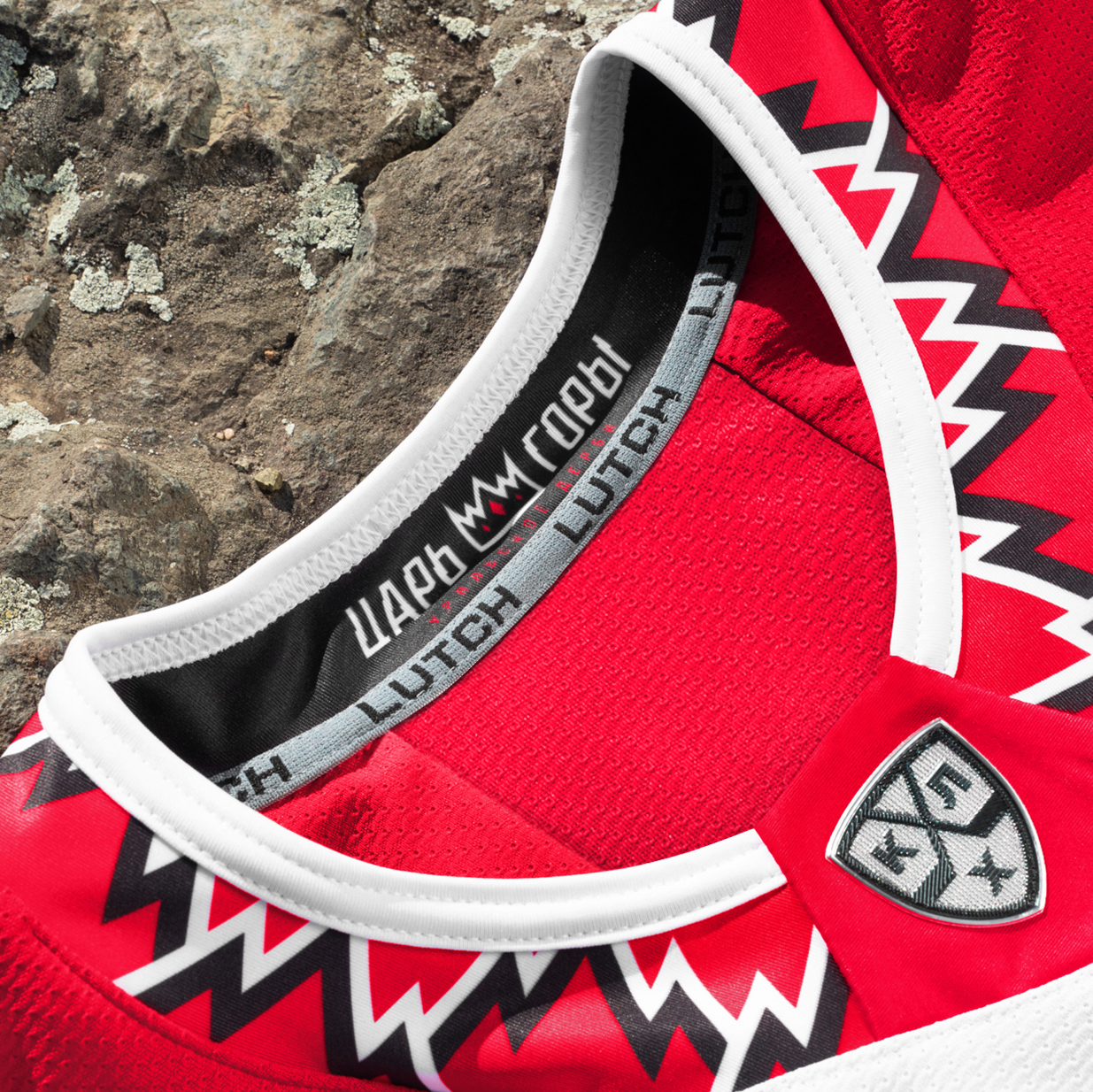 Медиа: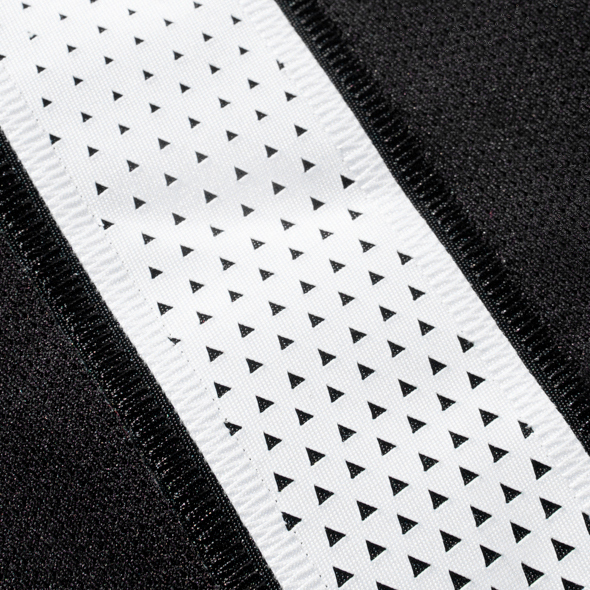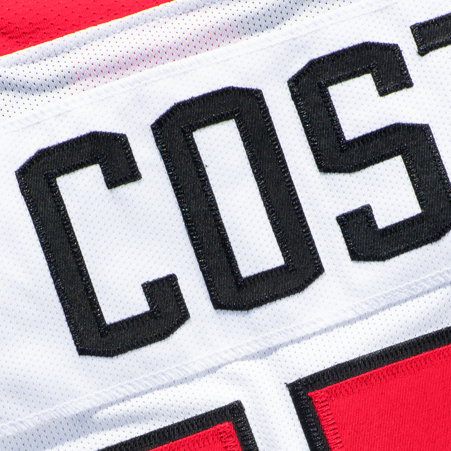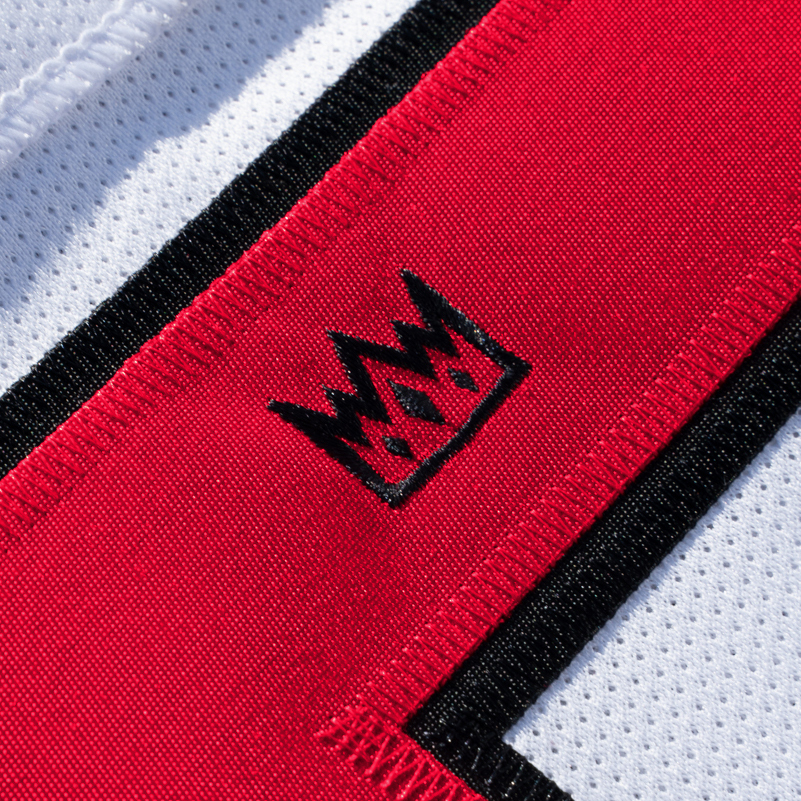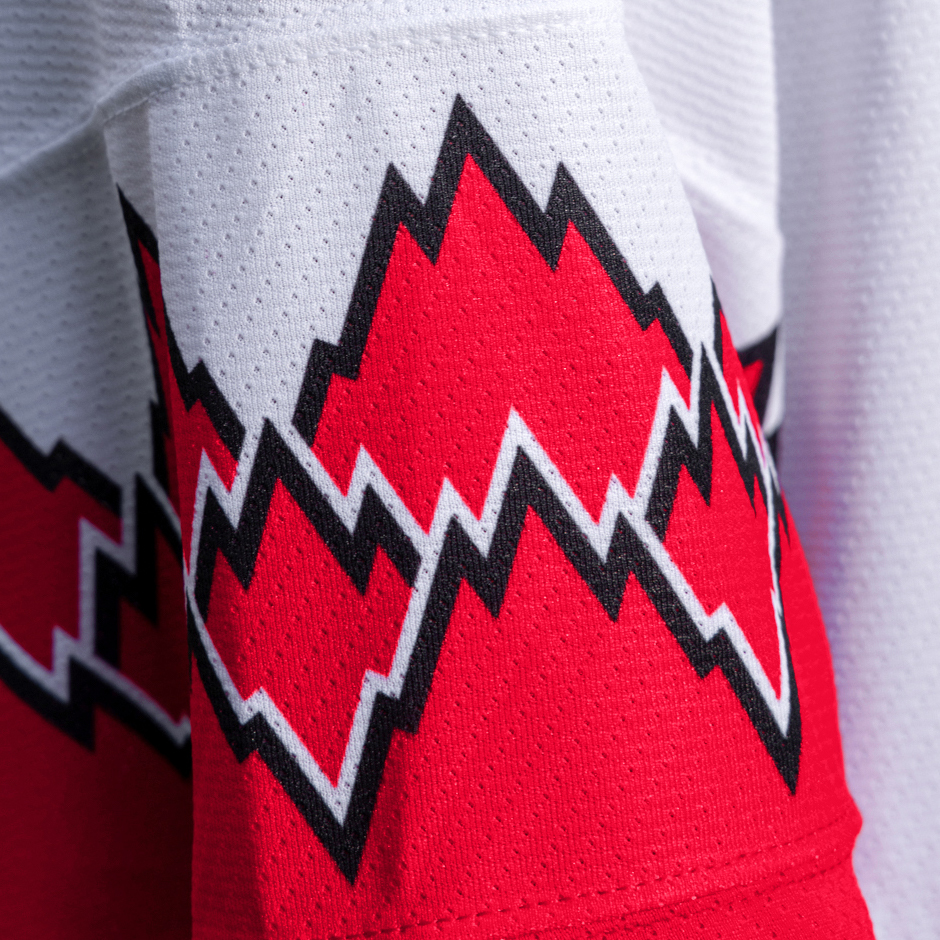 Медиа: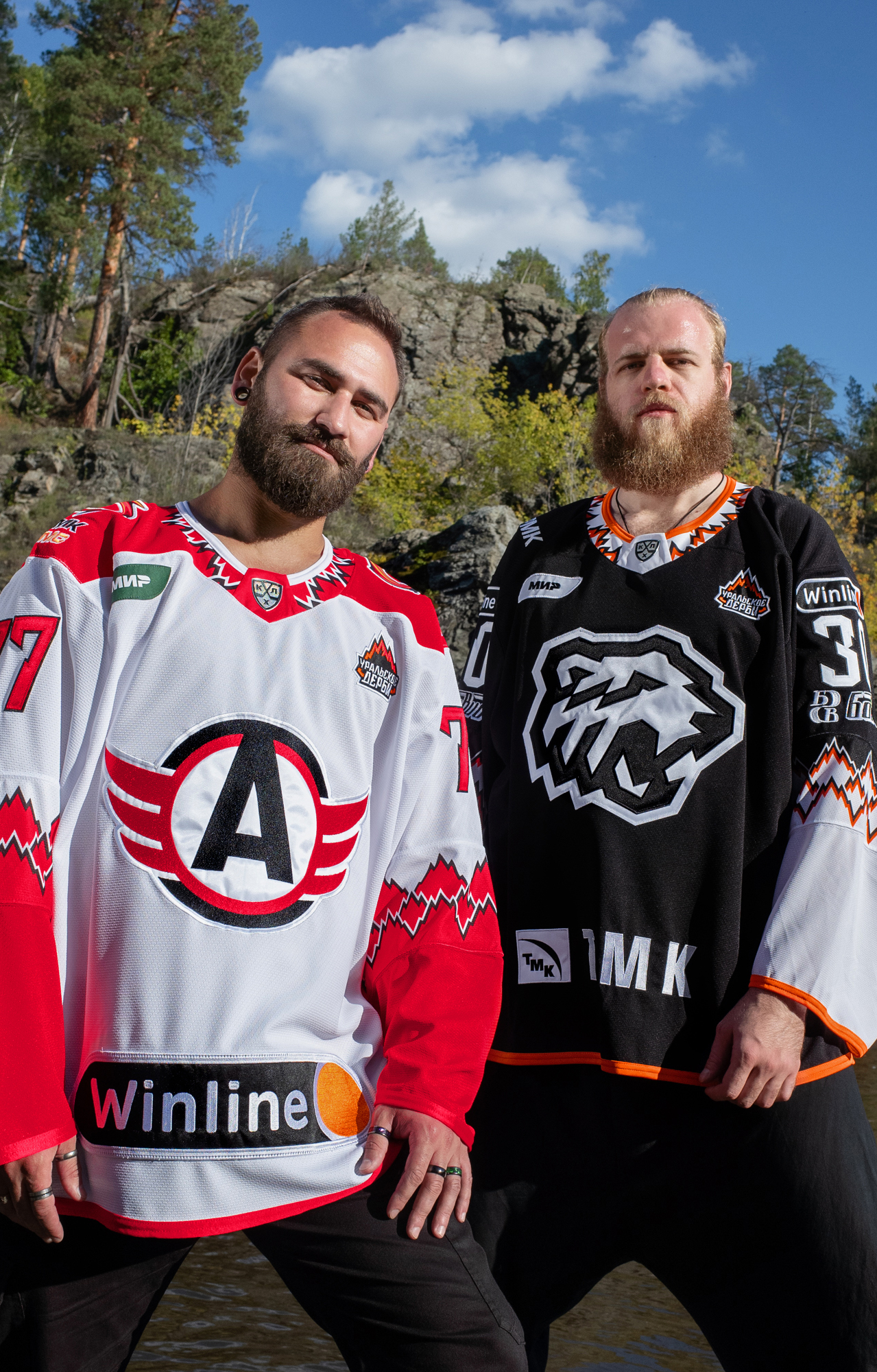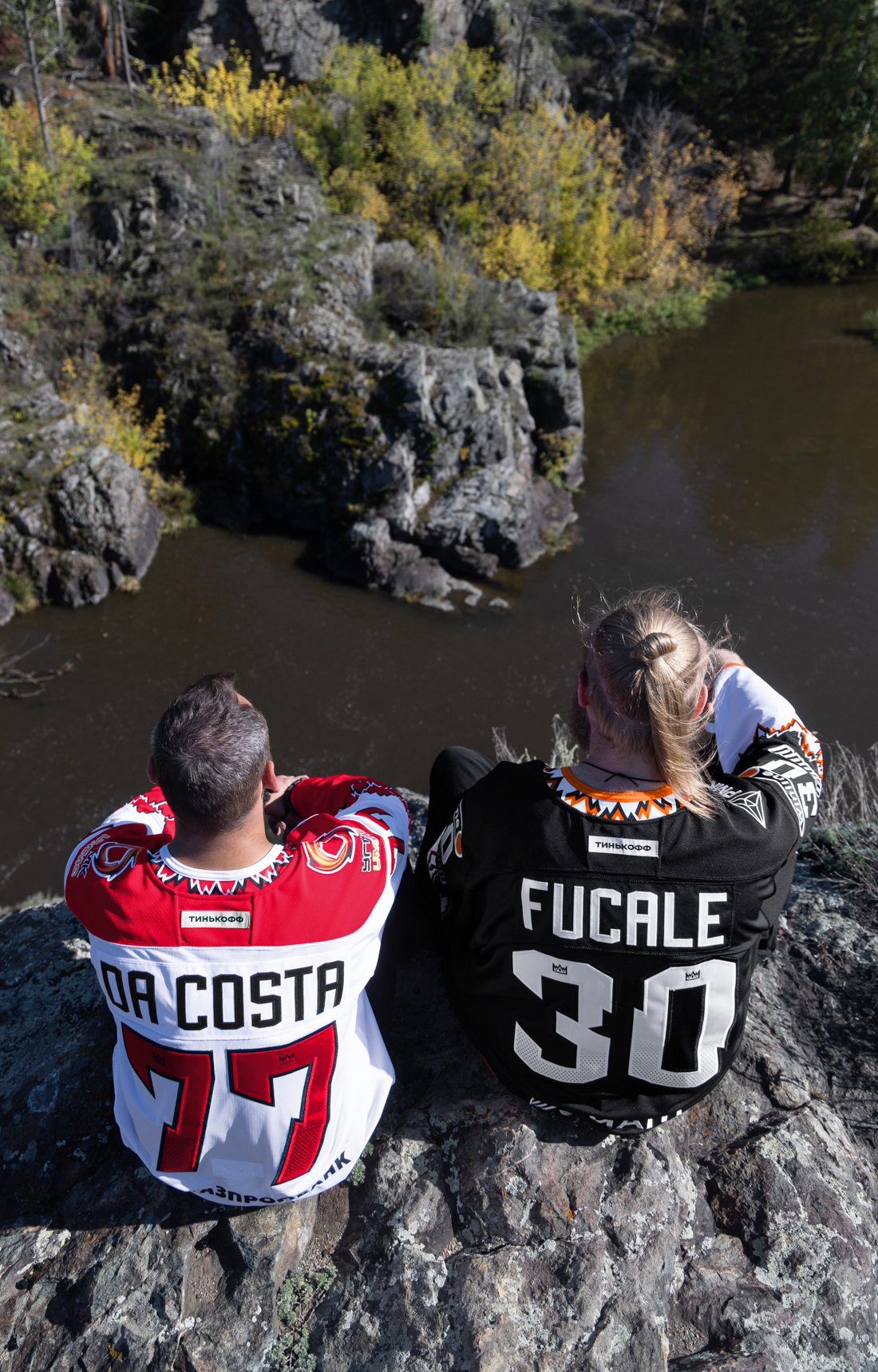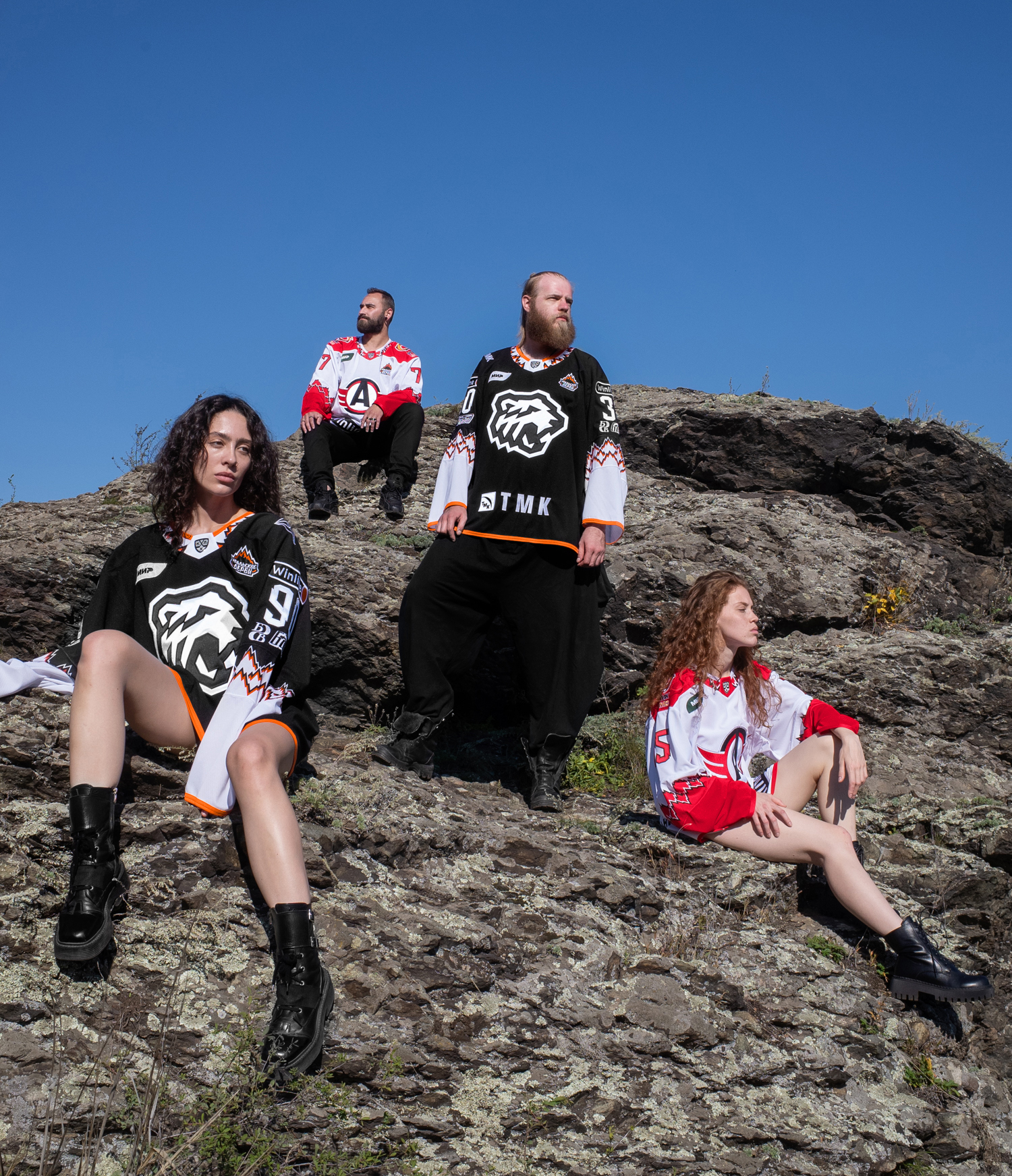 The cornerstone of the kits revolves around a striking graphic representation of a mountain range. The collar of the sweater is sealed with the same folklore ornament, personifying the Ural spirit. On the inside of the collar there is an element "King of the Hill" with a crown inlaid with precious stones, adding a touch of royalty to the overall design.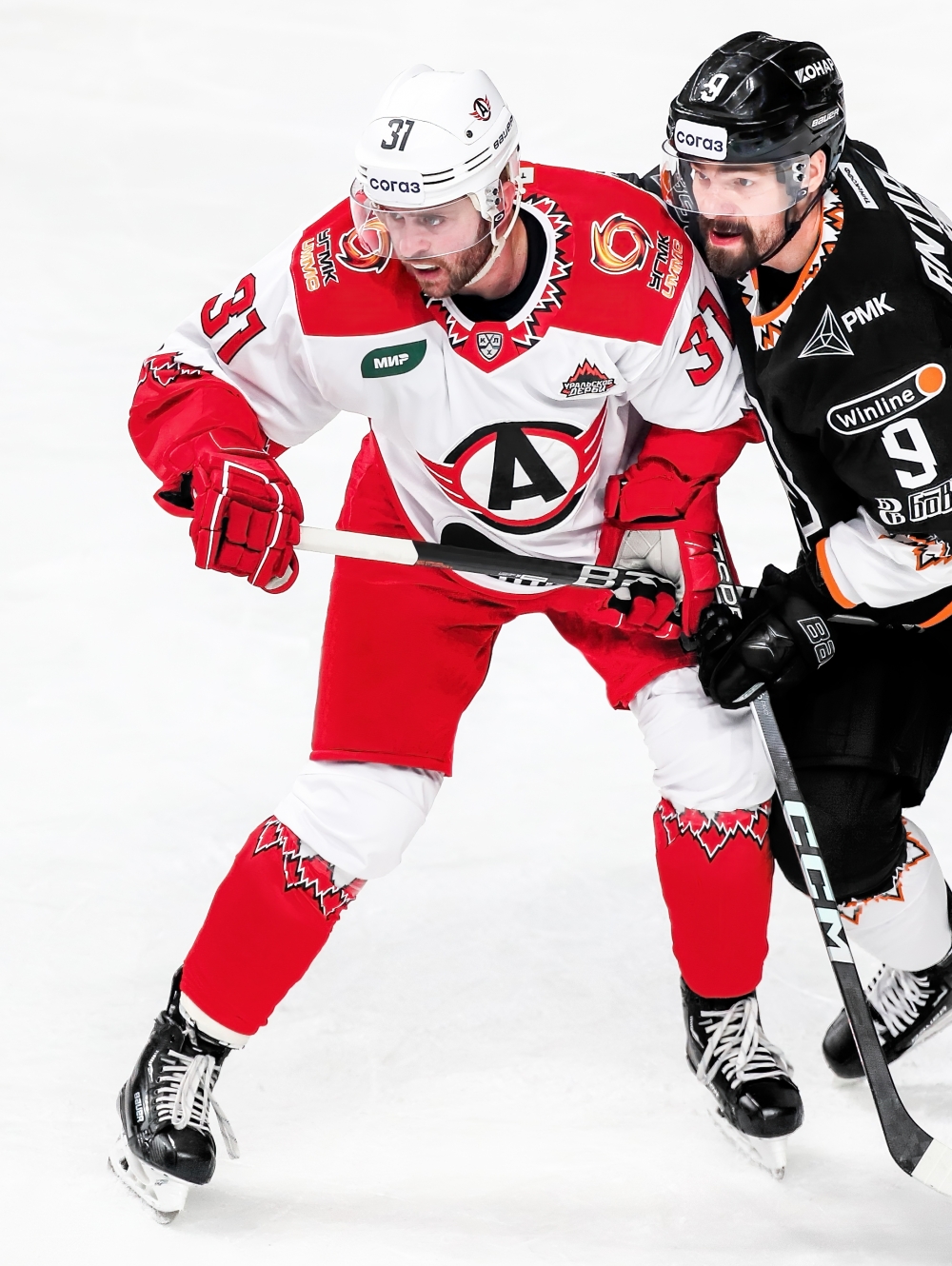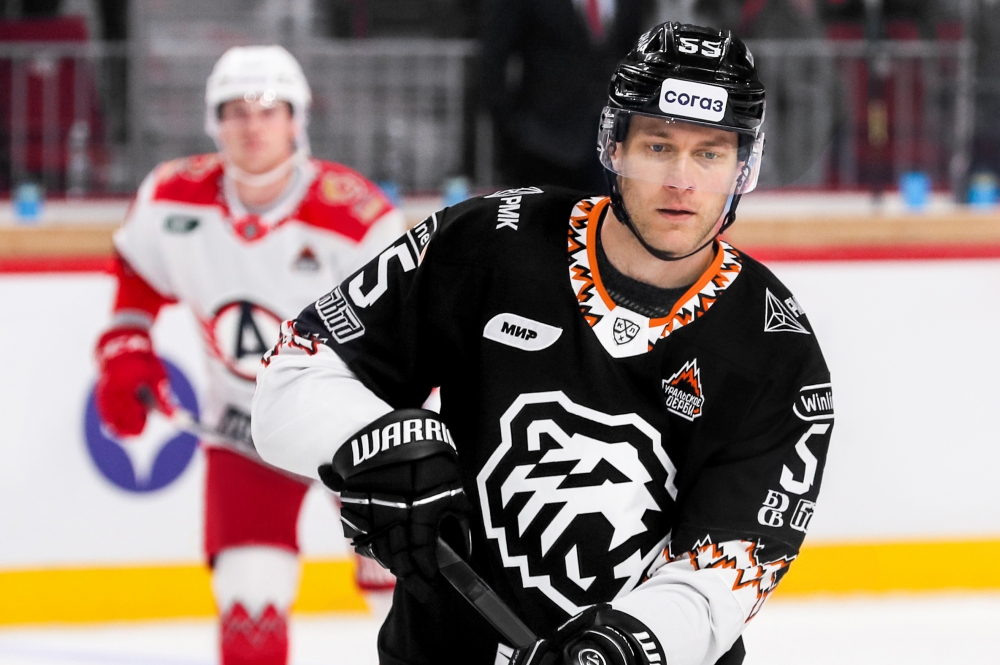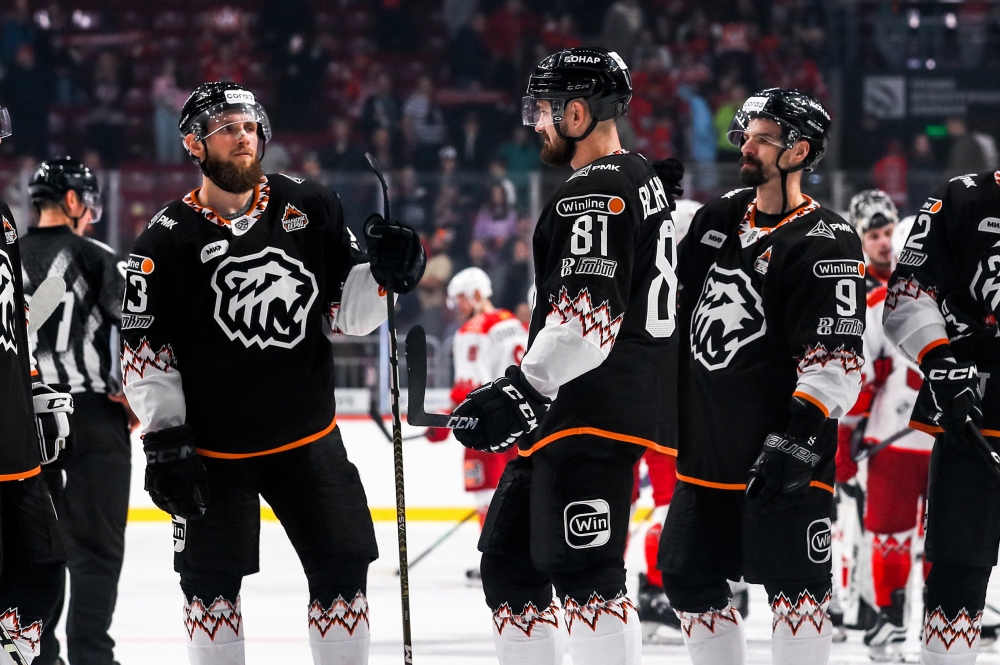 Медиа: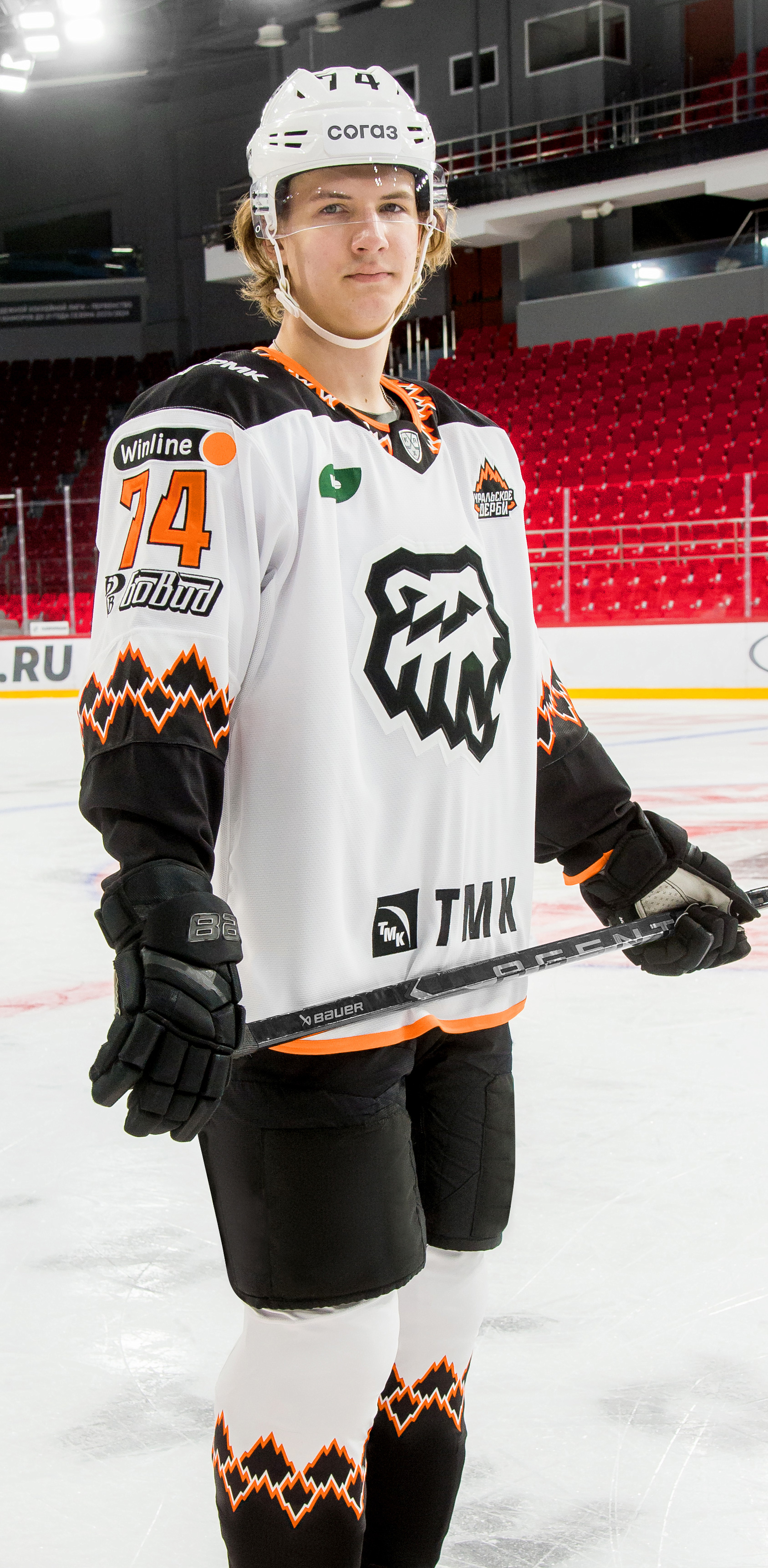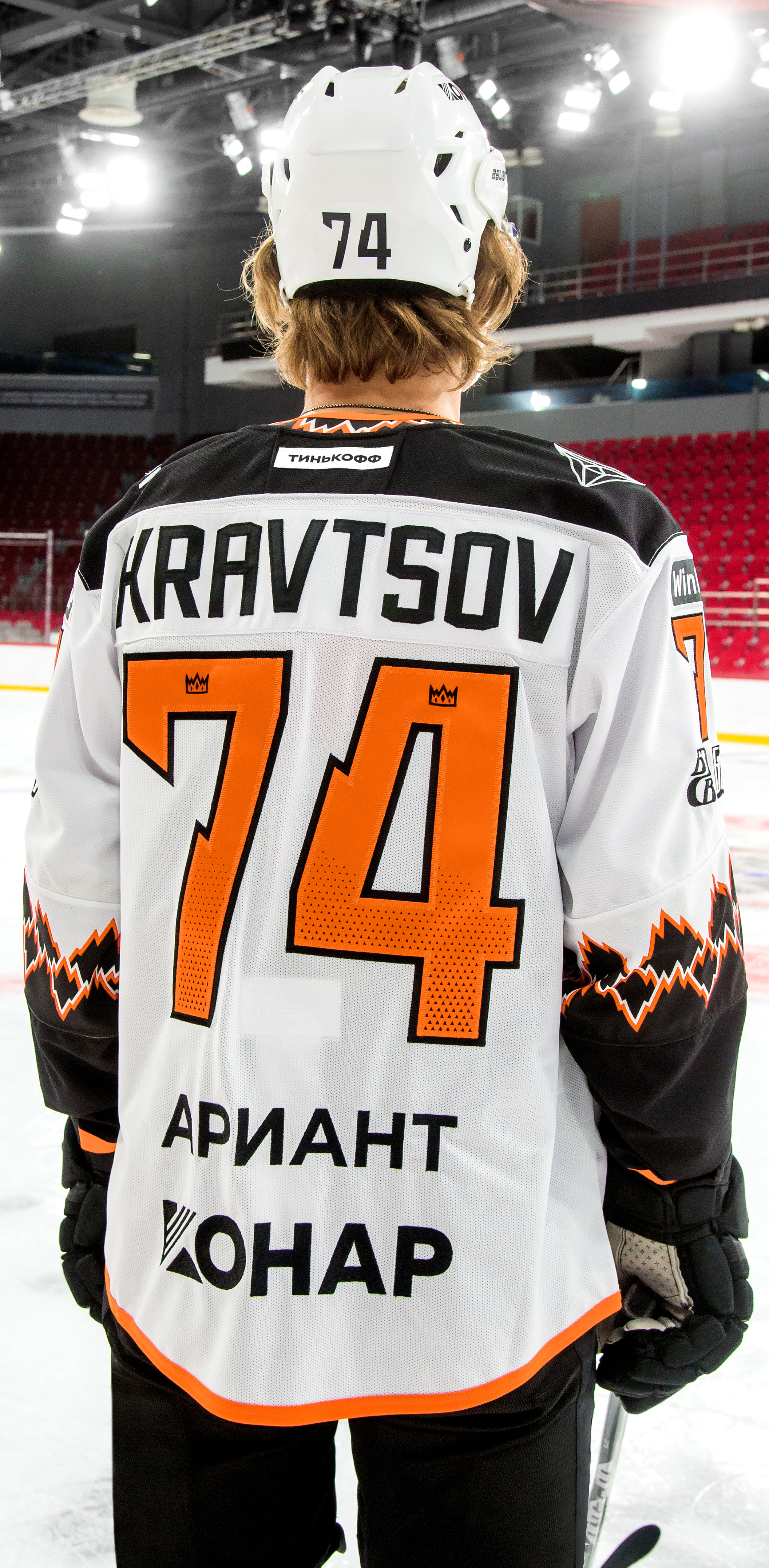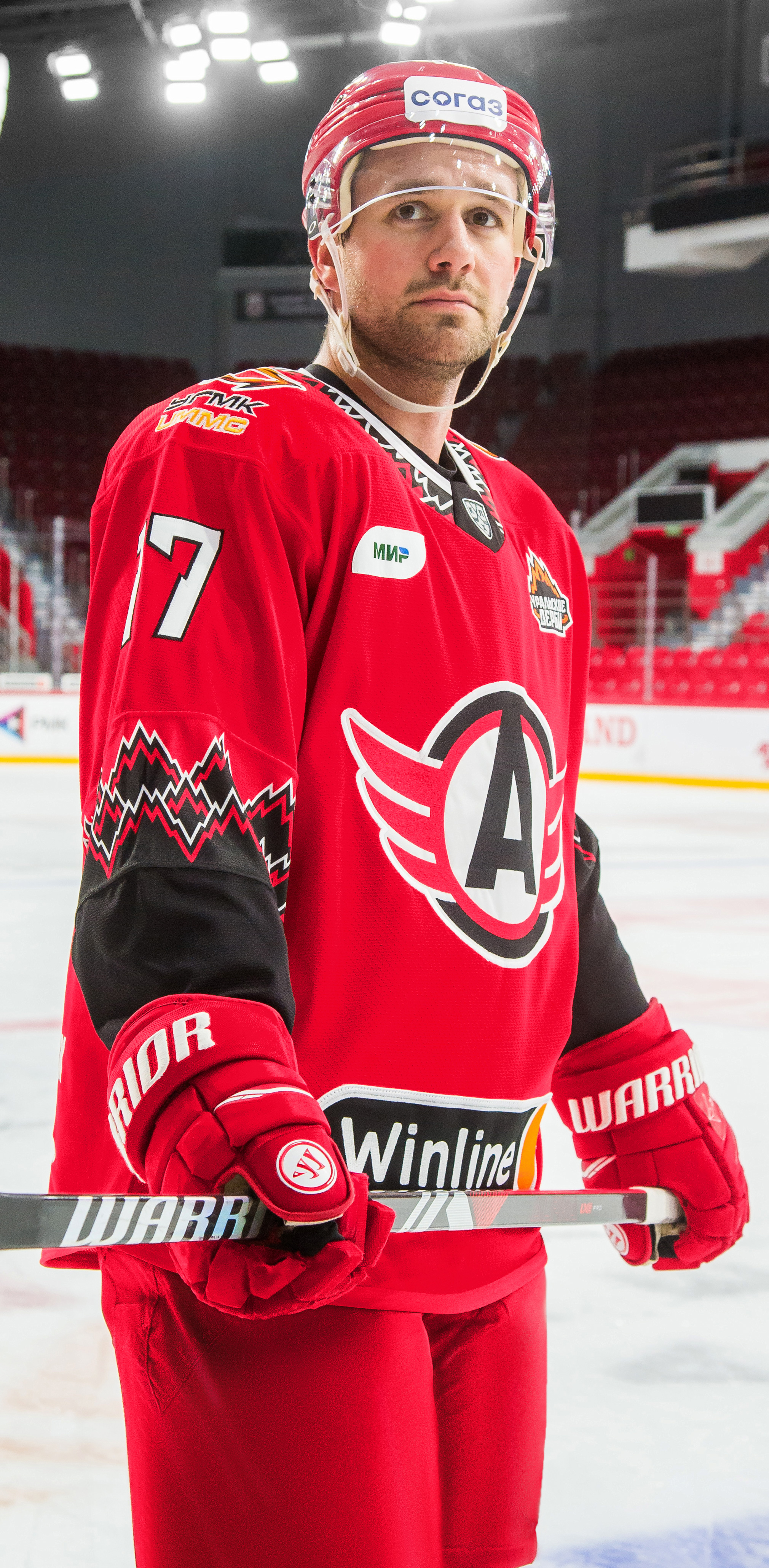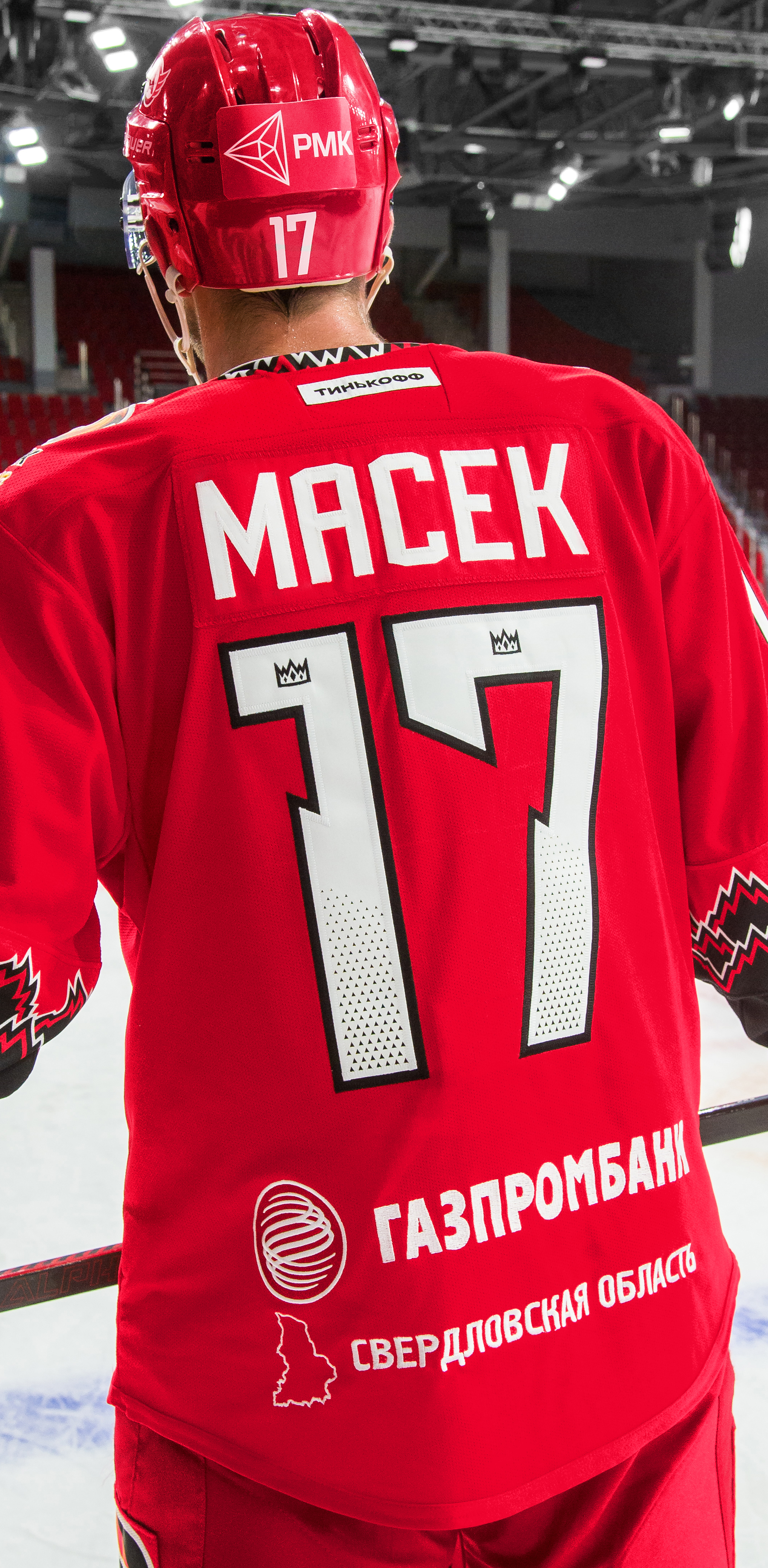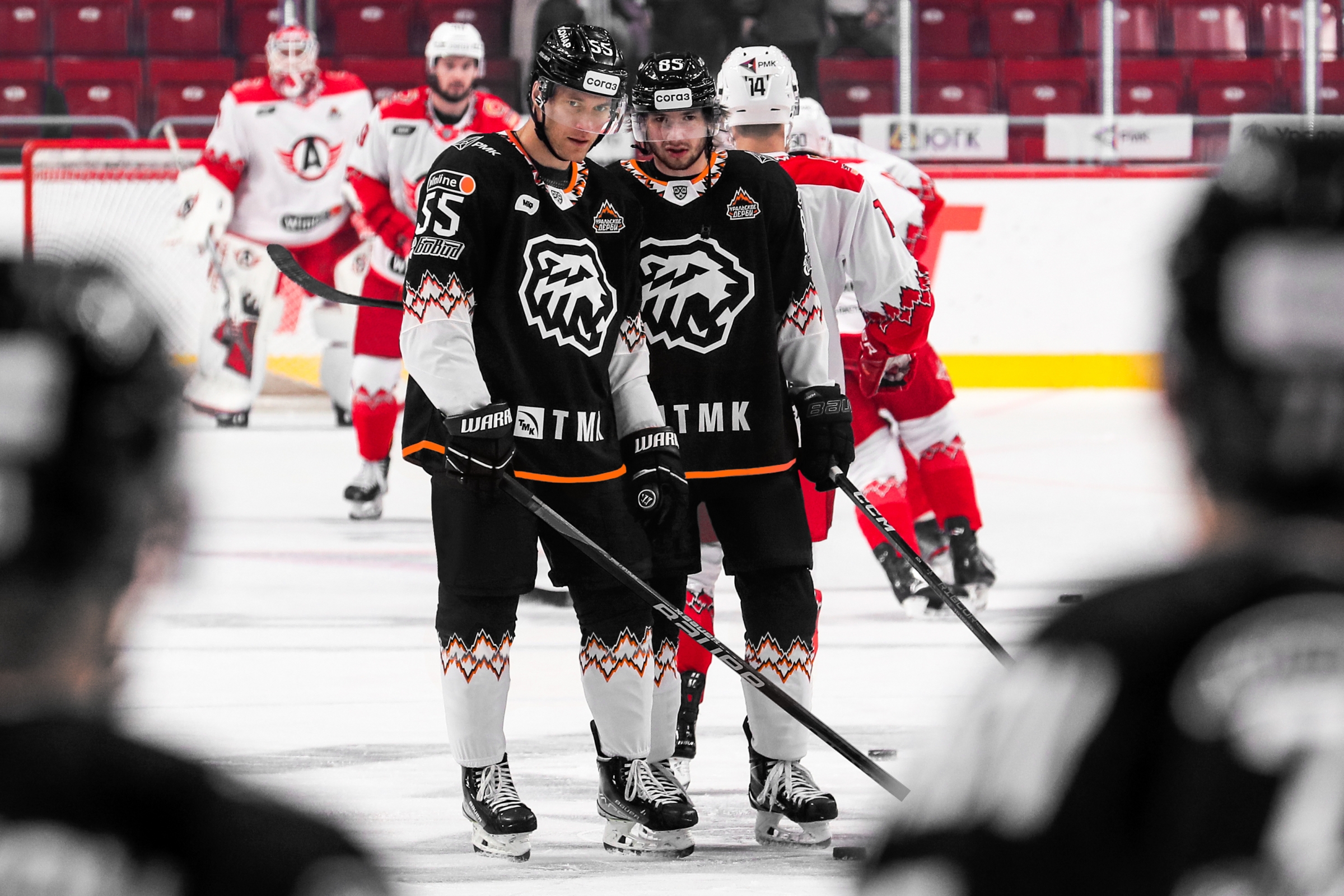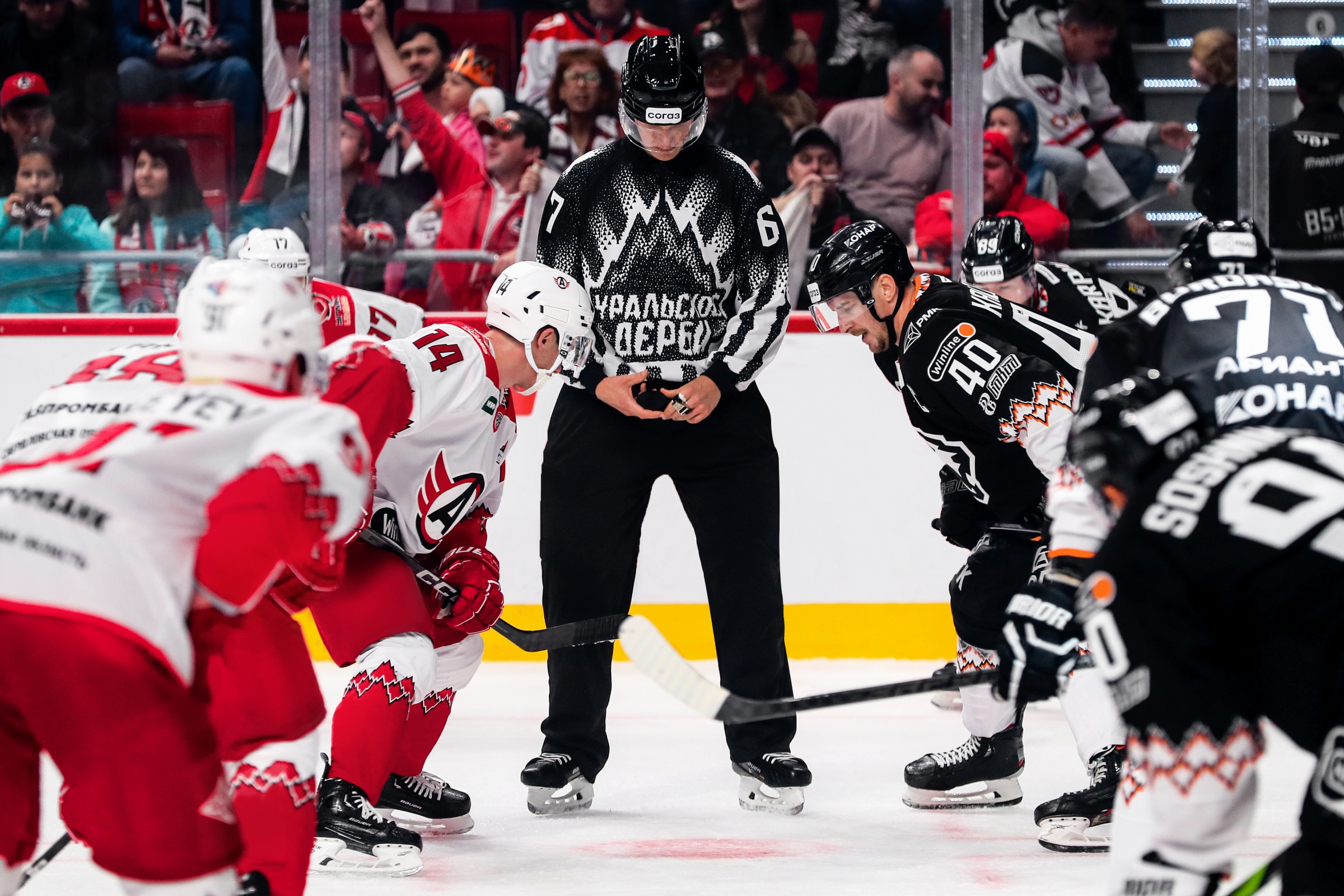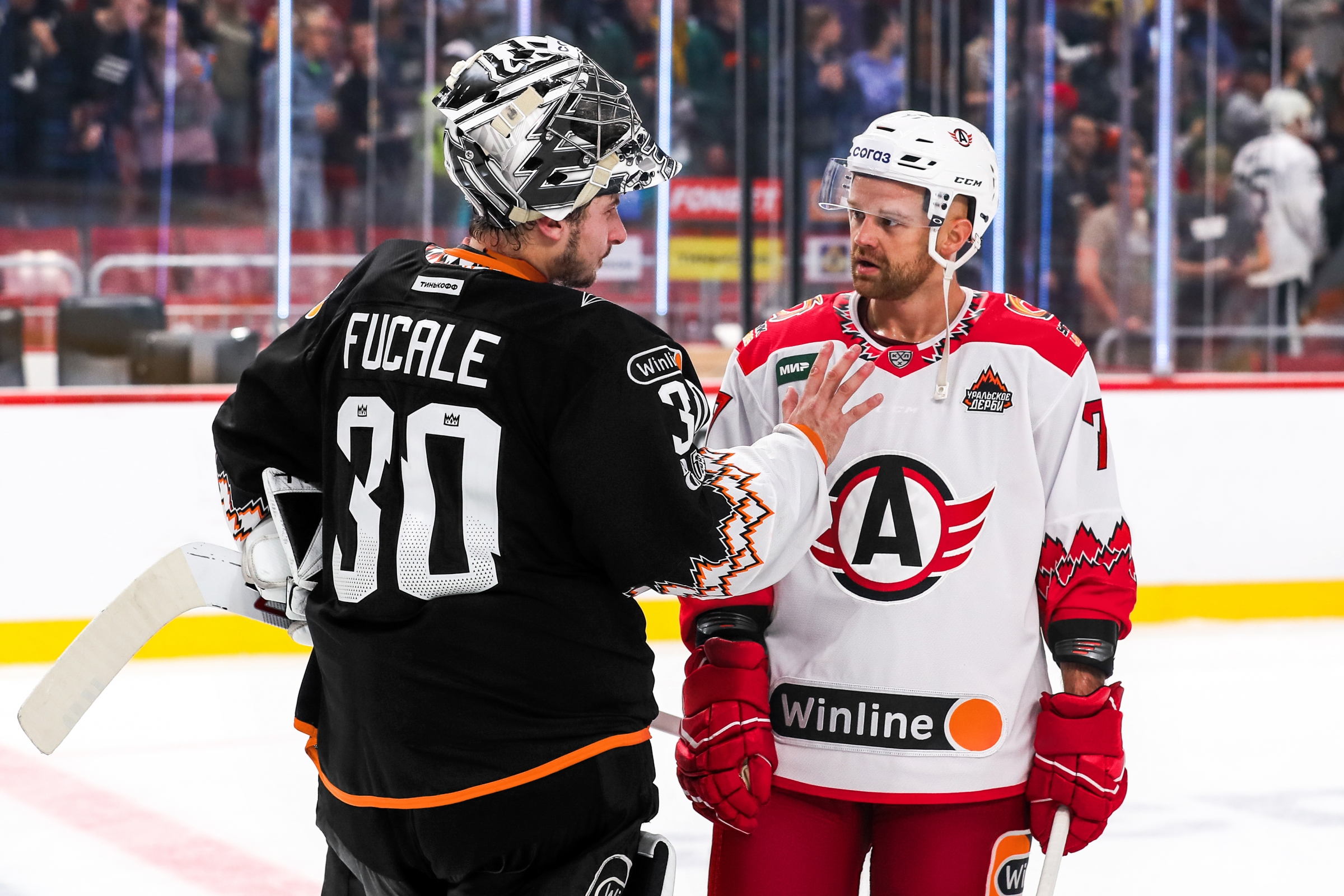 Медиа: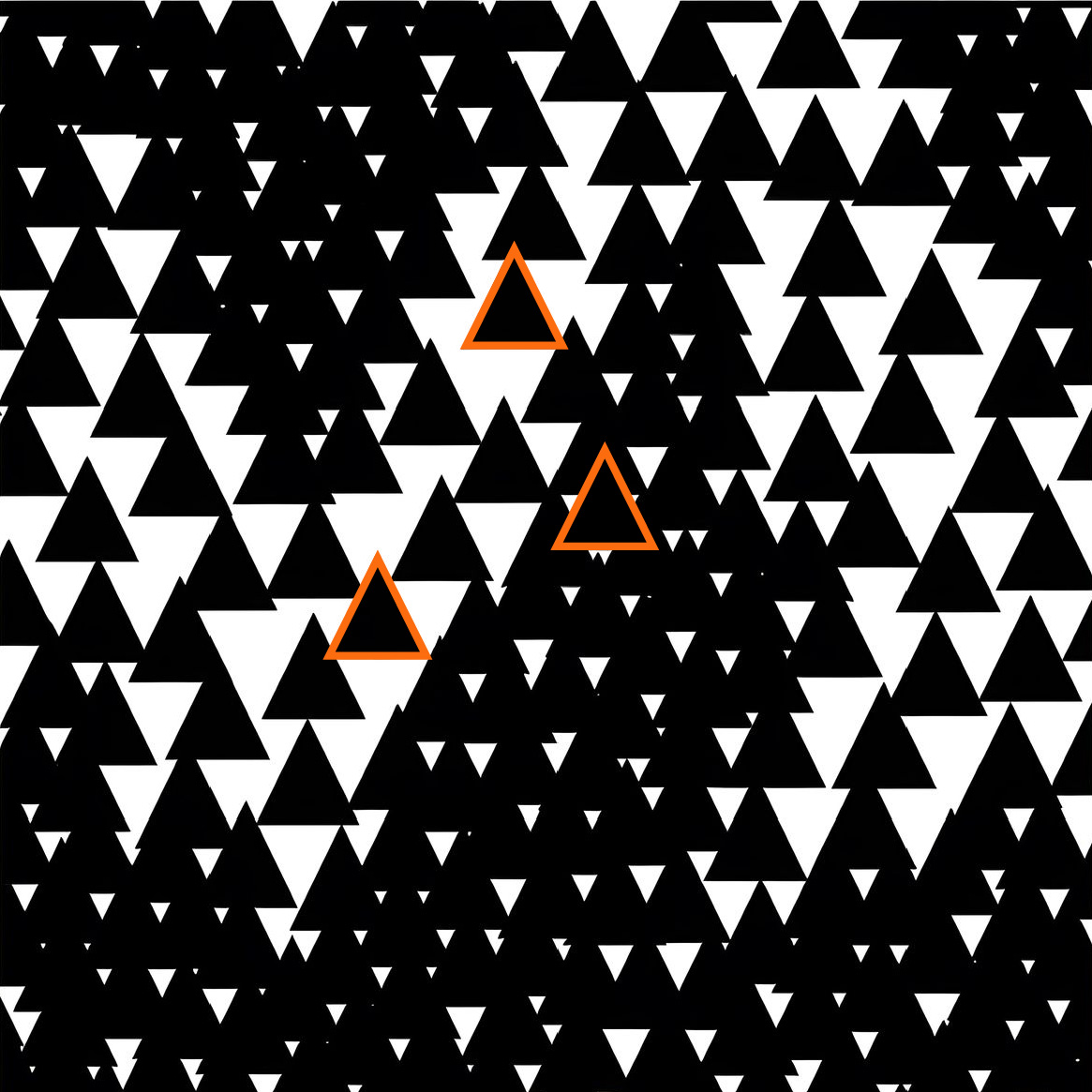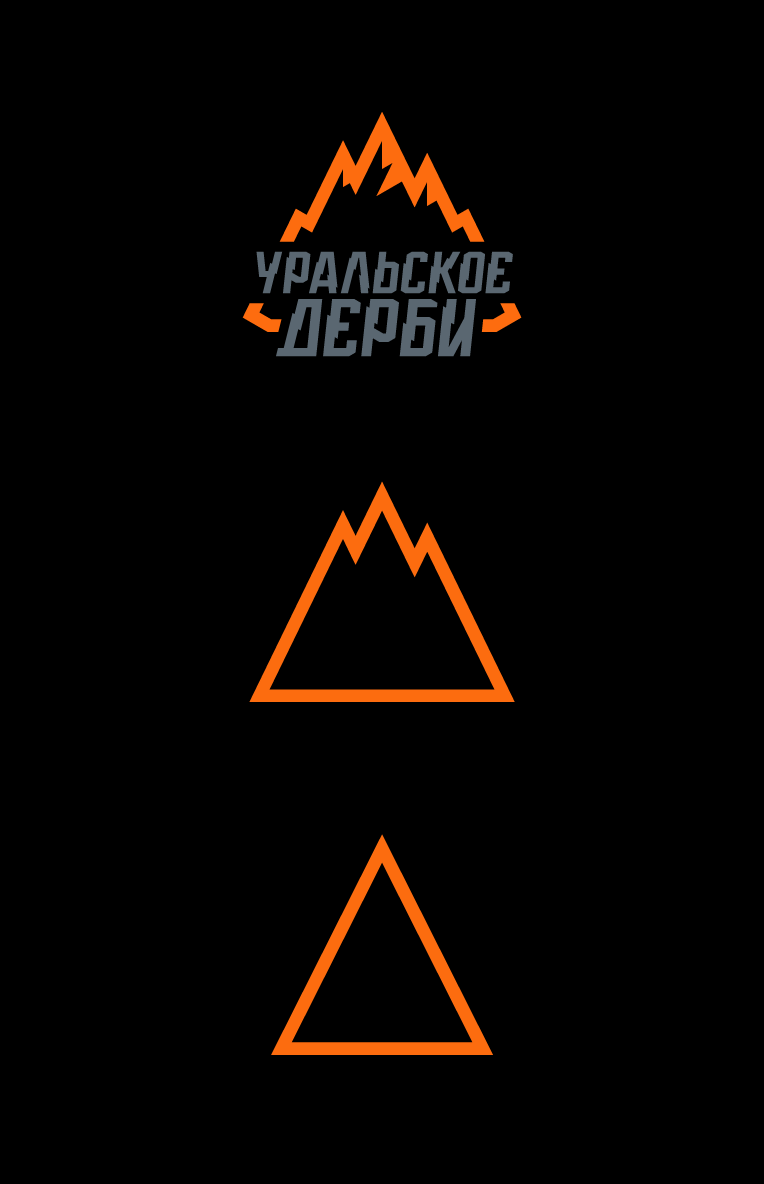 Текст:
The gem of the collection is the referee's jerseys. Even though referees ideally stay out of the spotlight in a derby, their work keeps the tough game fair. Thanks to the graphic pattern with a gradient, the refs team sweaters for the Ural Derby look like they are sprinkled with gems.
Медиа: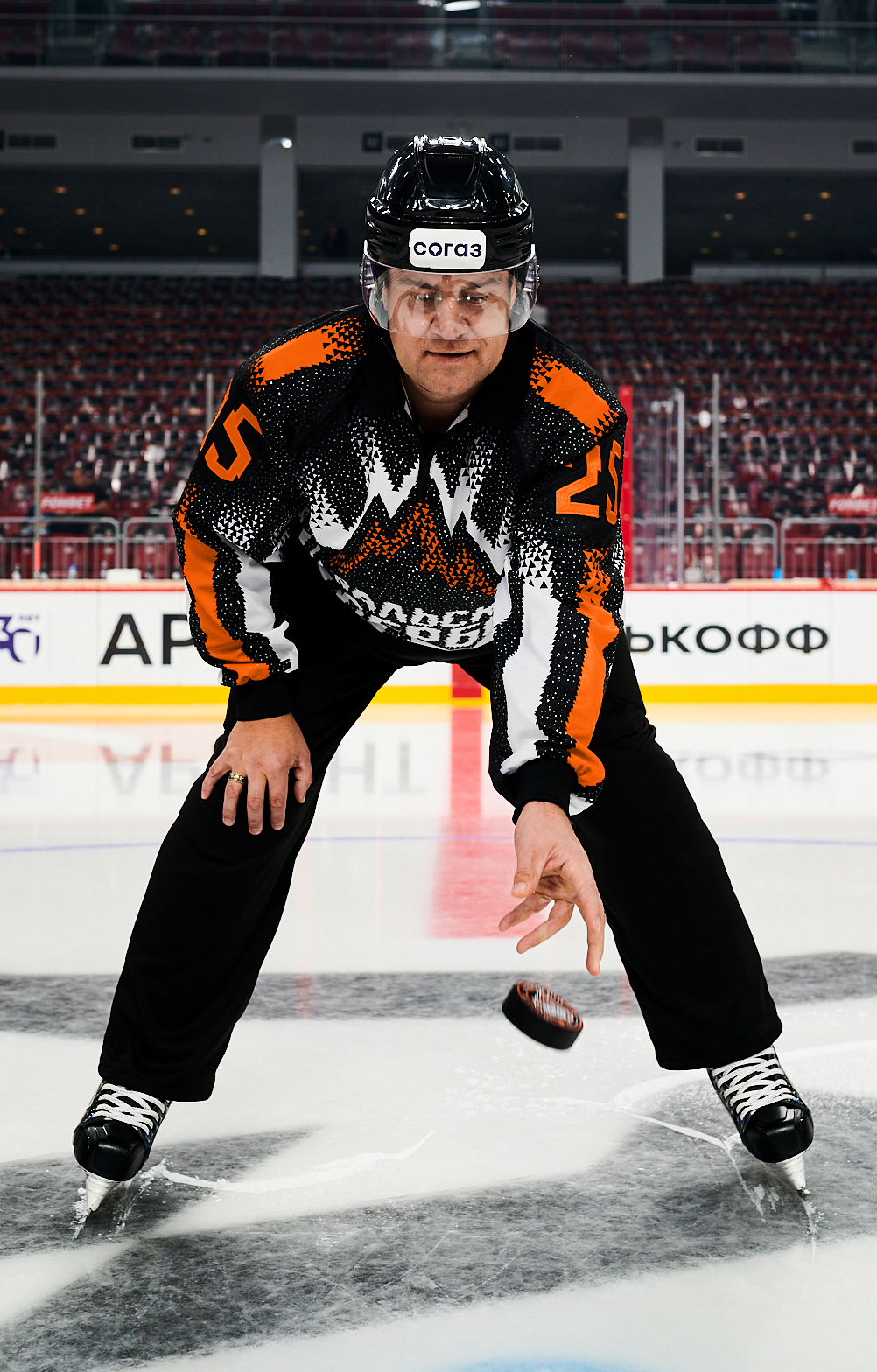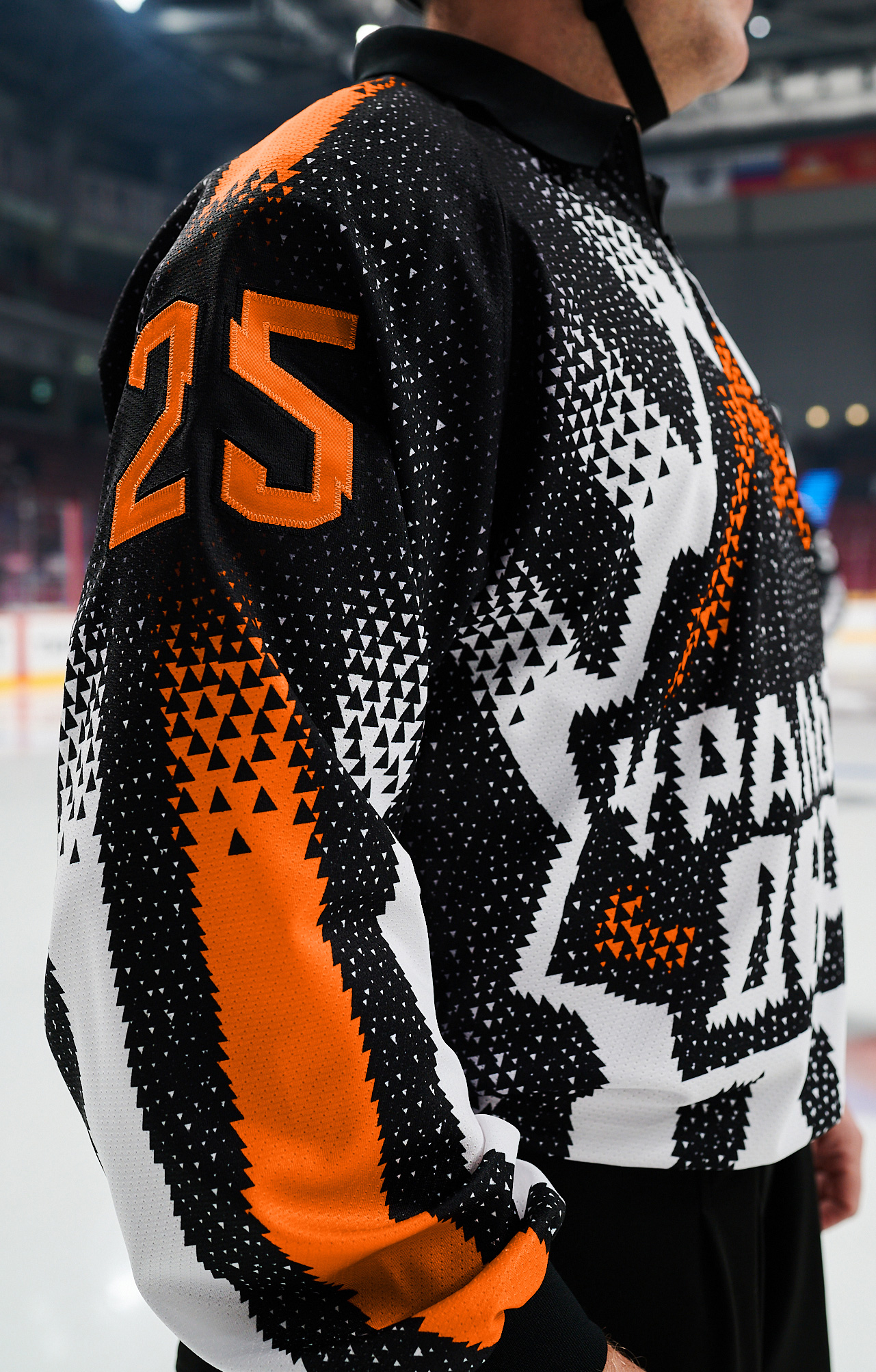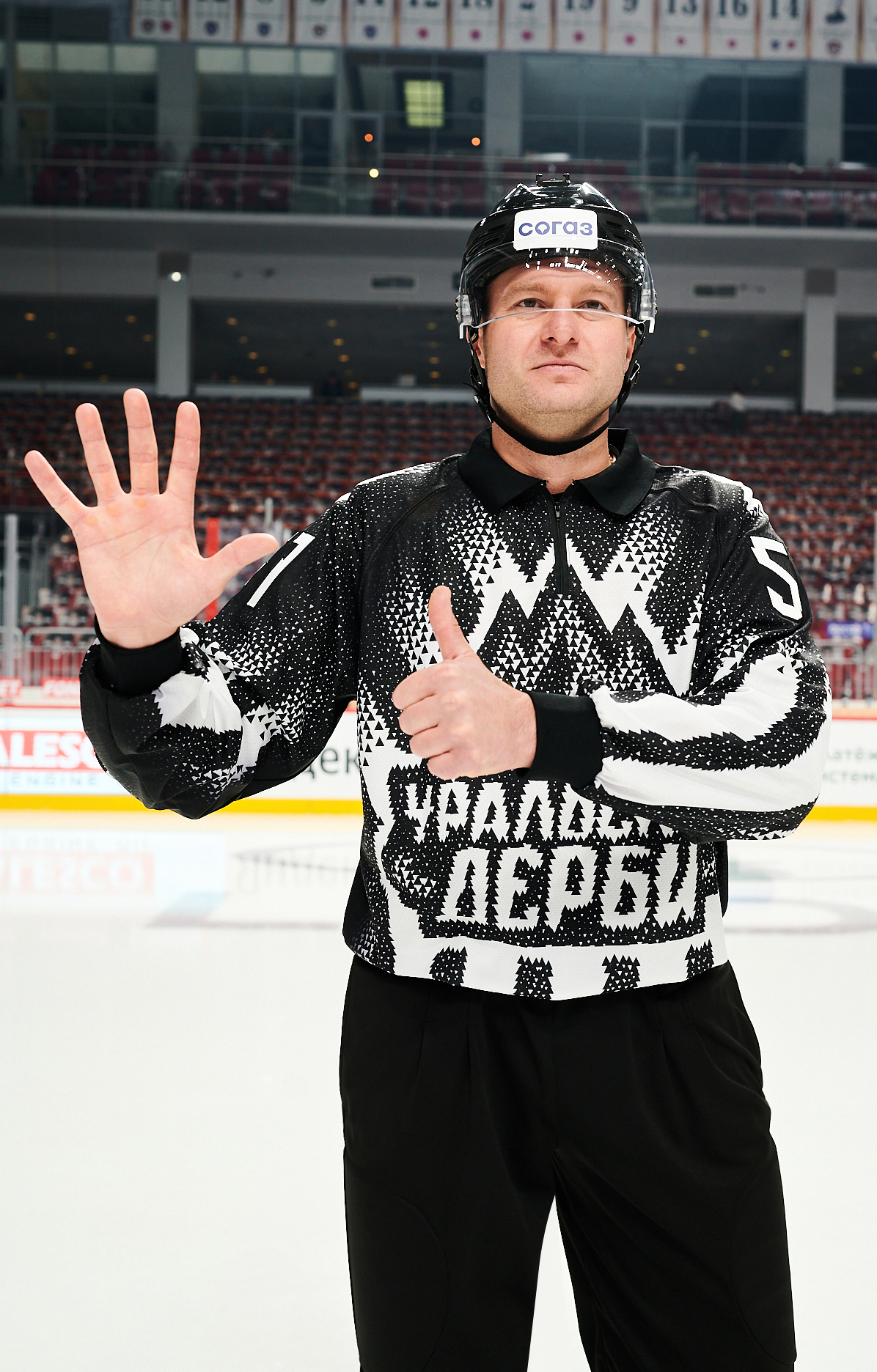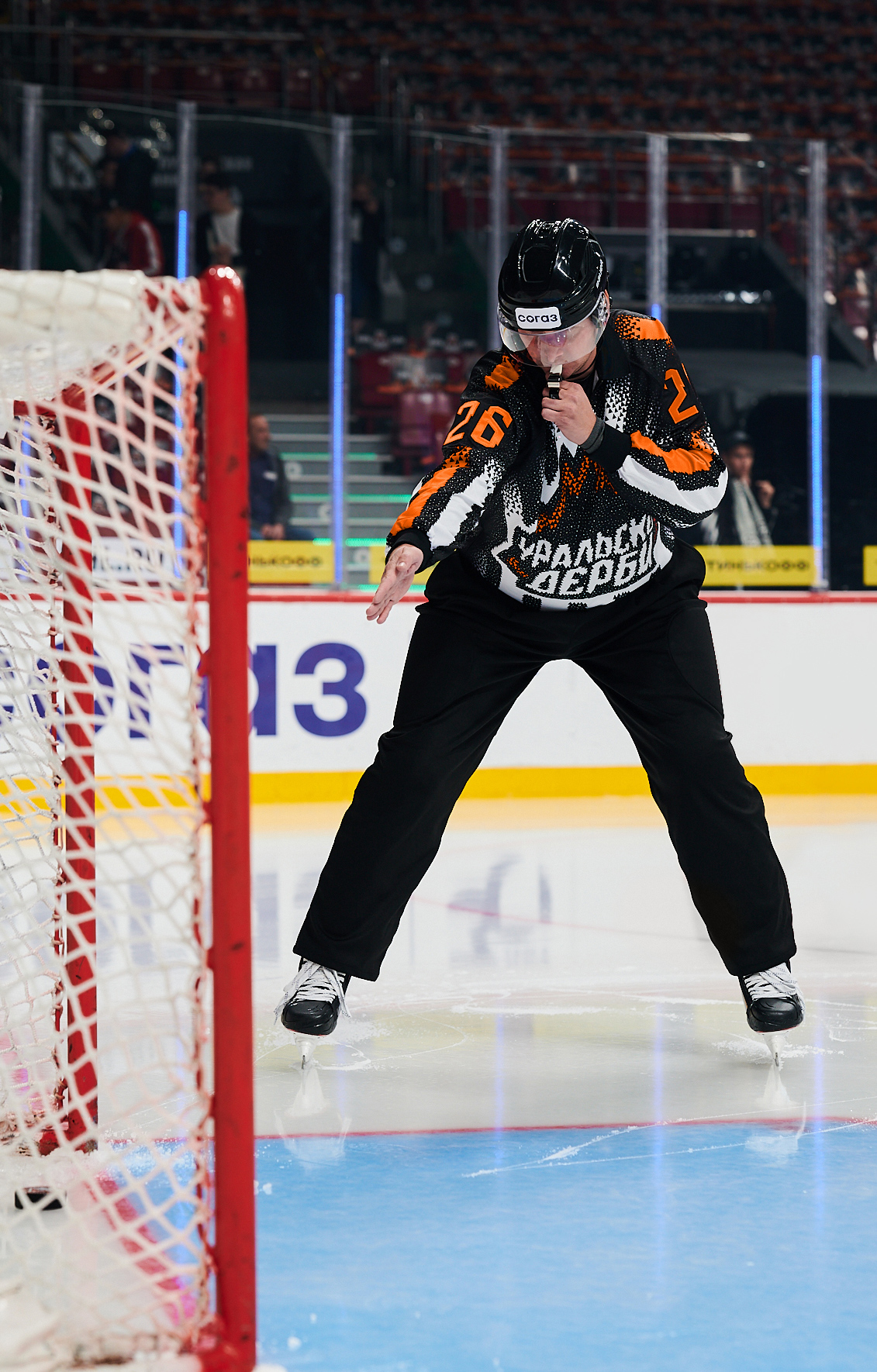 Медиа: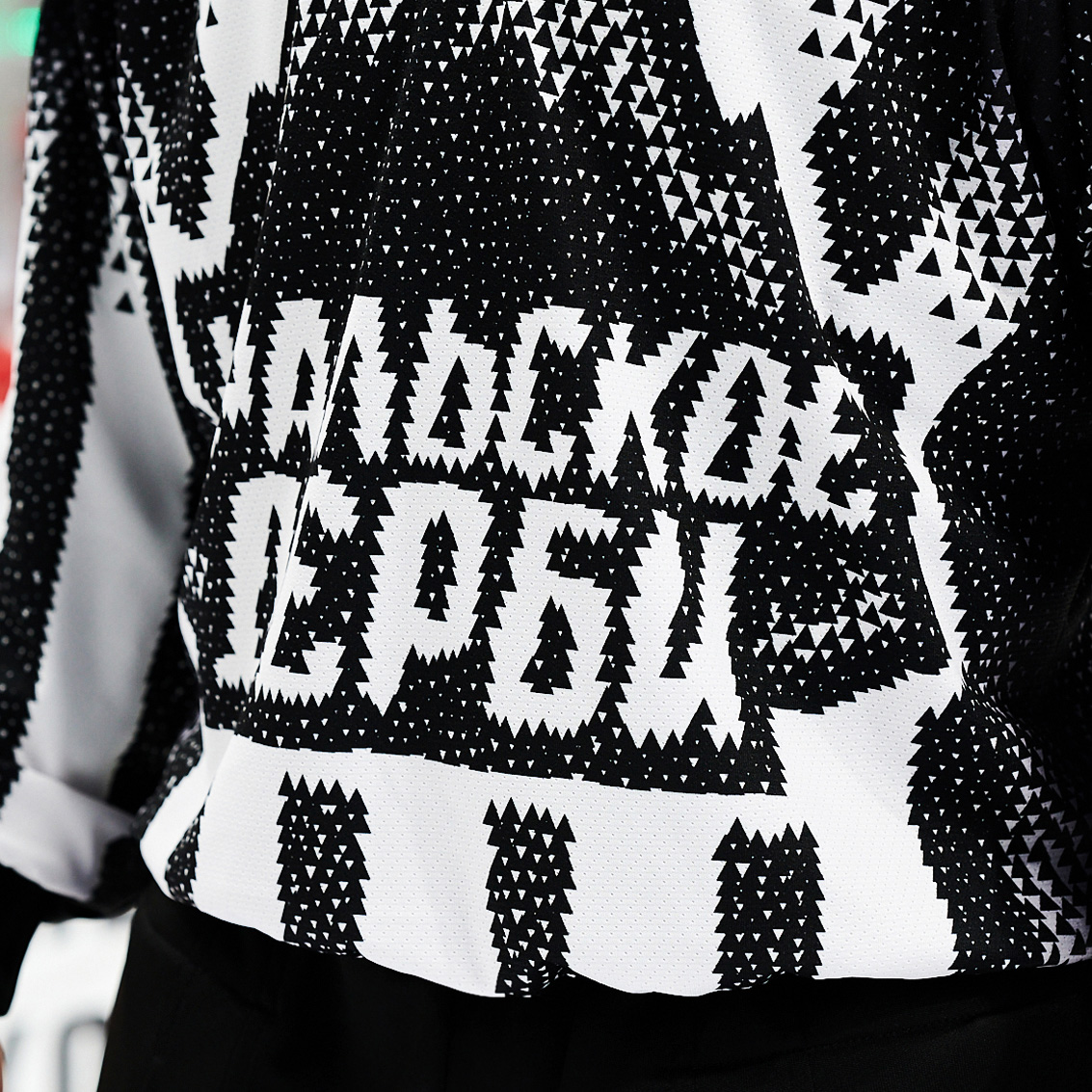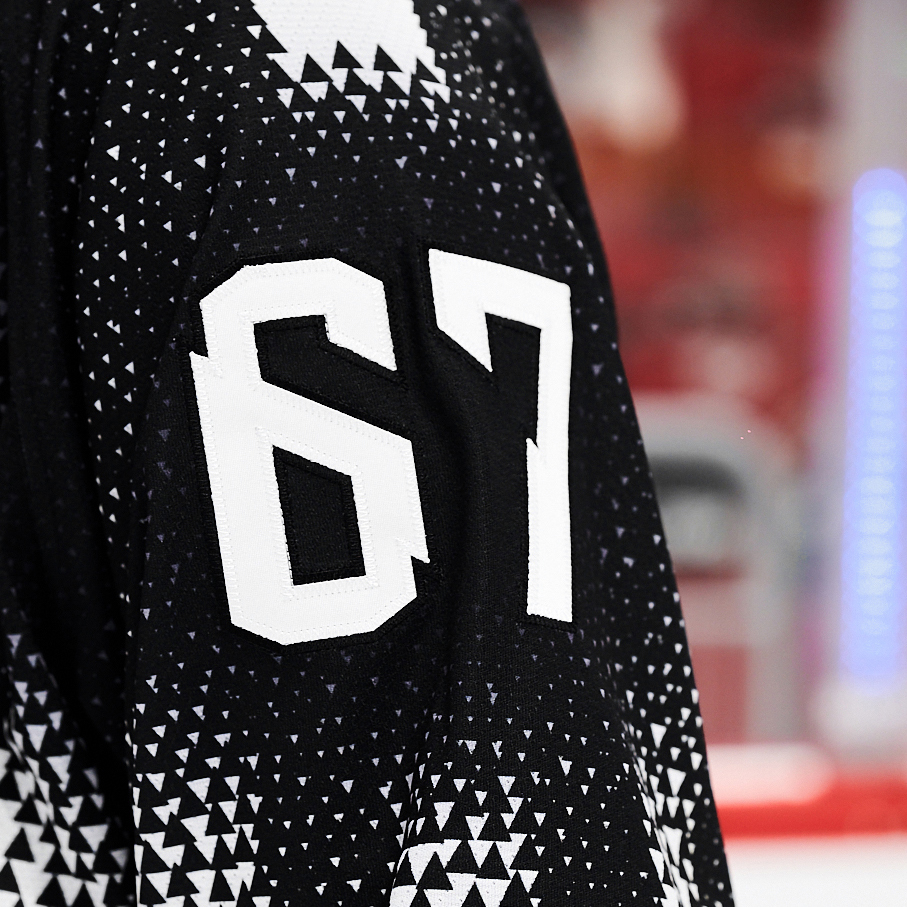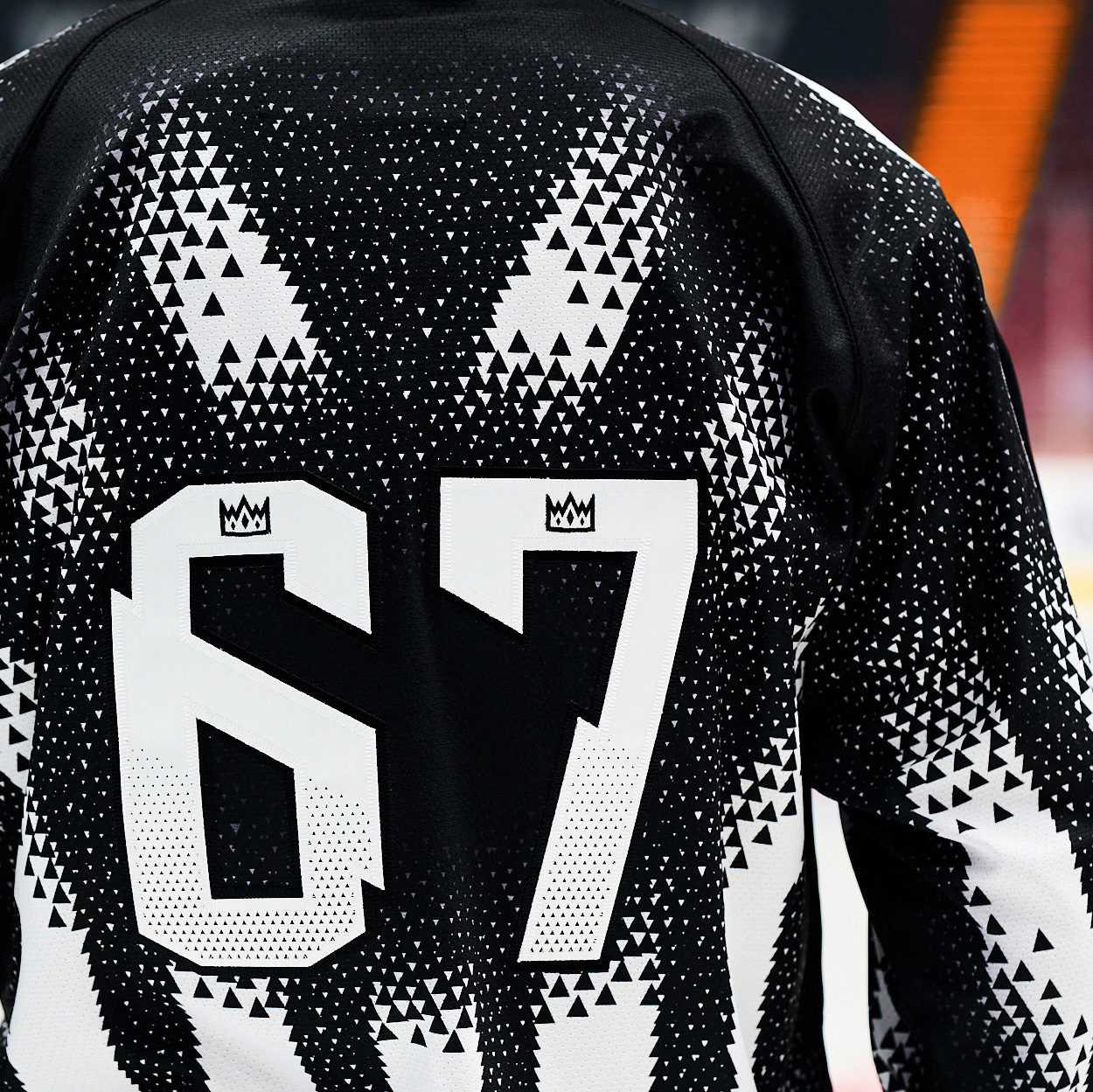 For the "Winline Ural Derby" of the 2023/24 season, the media department of HC Traktor produced a video.