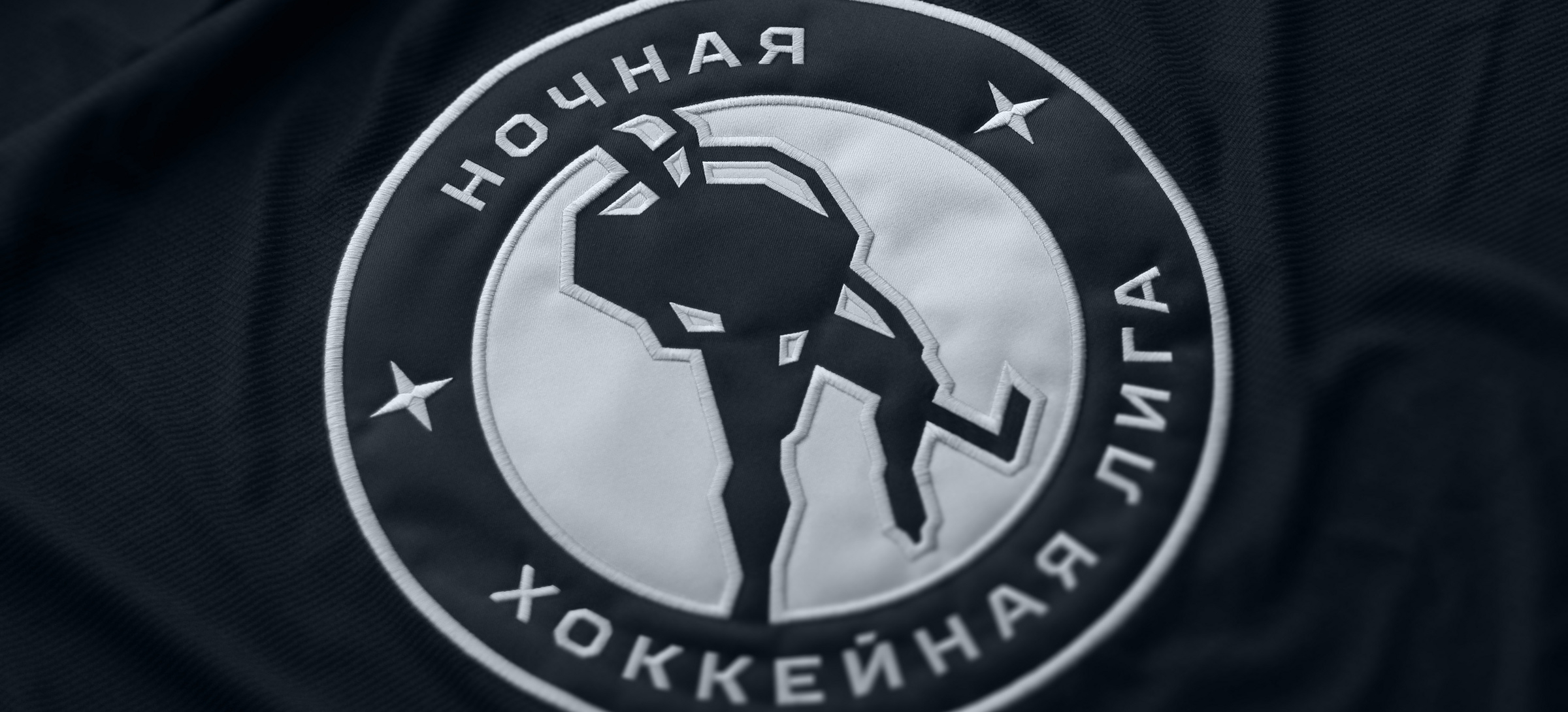 Restyling of Night League
LOGO • SUBLOGO • FONTS • PATTERNS • GUIDES
The Night Ice Hockey League is a rare example of amateur sports with a huge following in the country and a frequent occurrence in terms of information. A project of this scale requires a wholistic and modern identity.
The old logo had a number of problems, but the brand didn't want to lose its awareness so the redesign followed an evolutional method — restyling. First, the geometry of the hockey player was redesigned — the silhouette was made more precise with regular angles, and now it looks more athletic. Among other things, small elements were taken out and a logo system was developed for small scales because the logo must be read on mobile devices and must be easy to manufacture for production.
As a result, the new logo retained its previous image, whilst maintaining a strong corporate identity.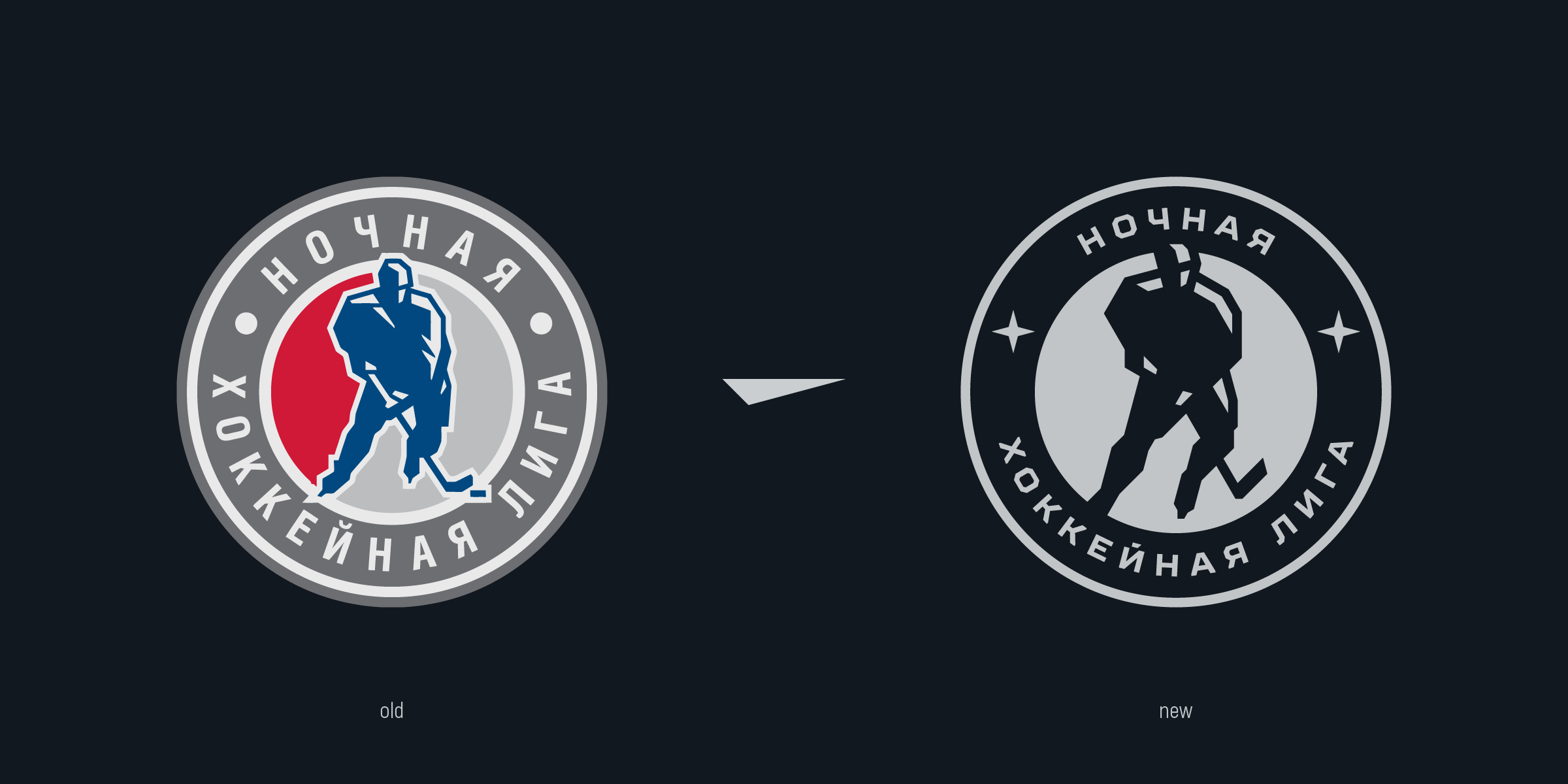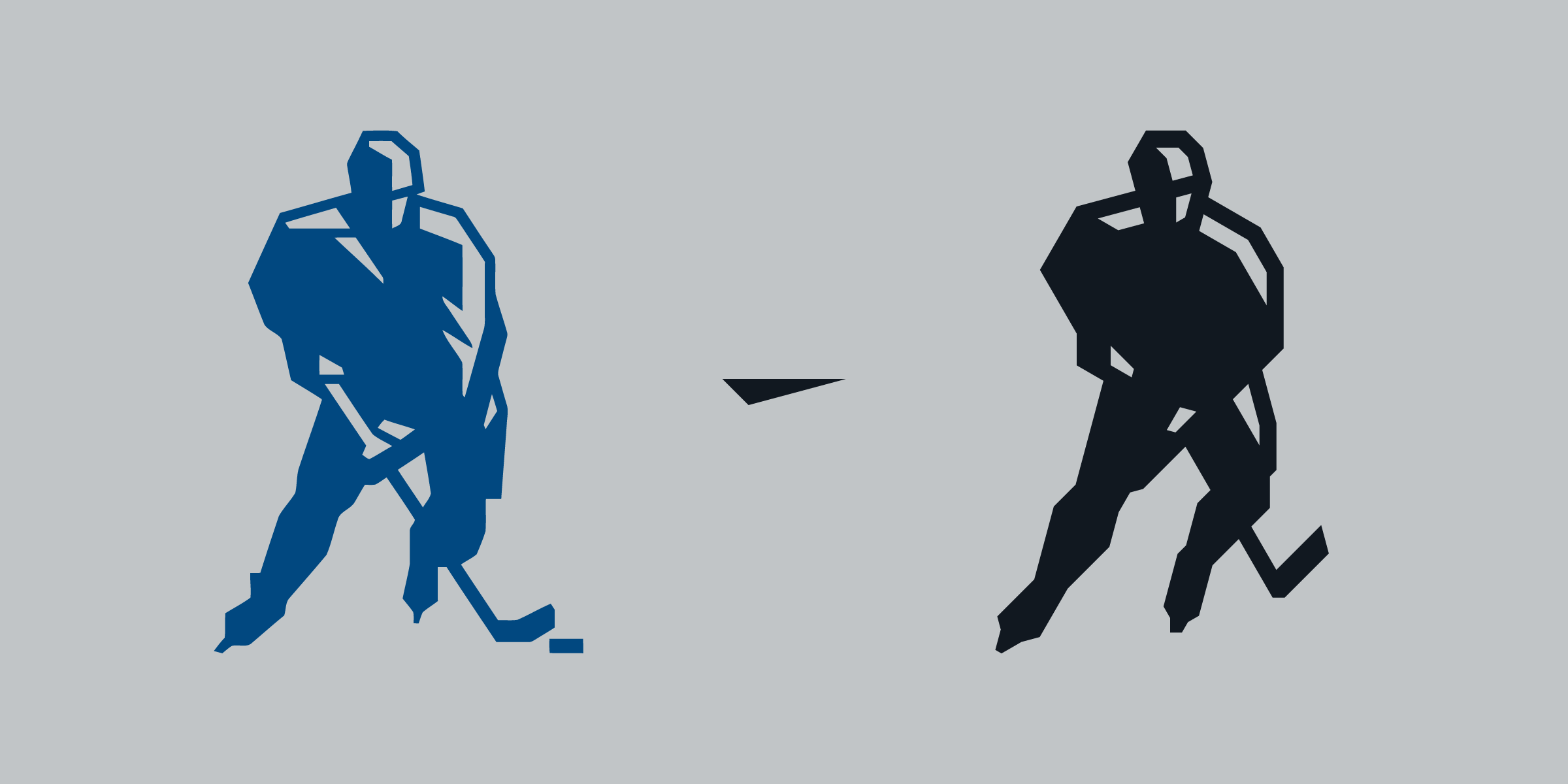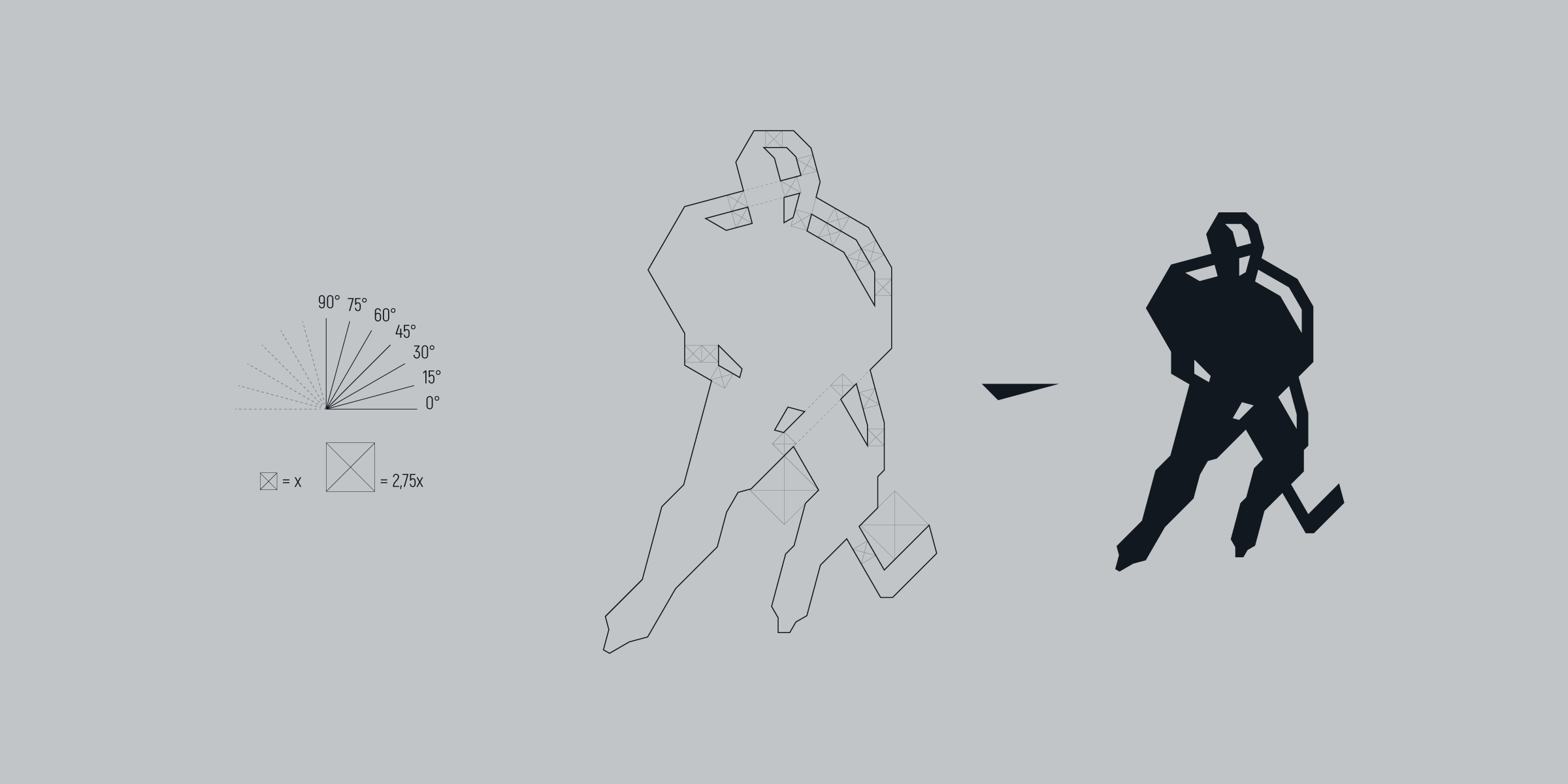 Basic, simplified and elementary versions.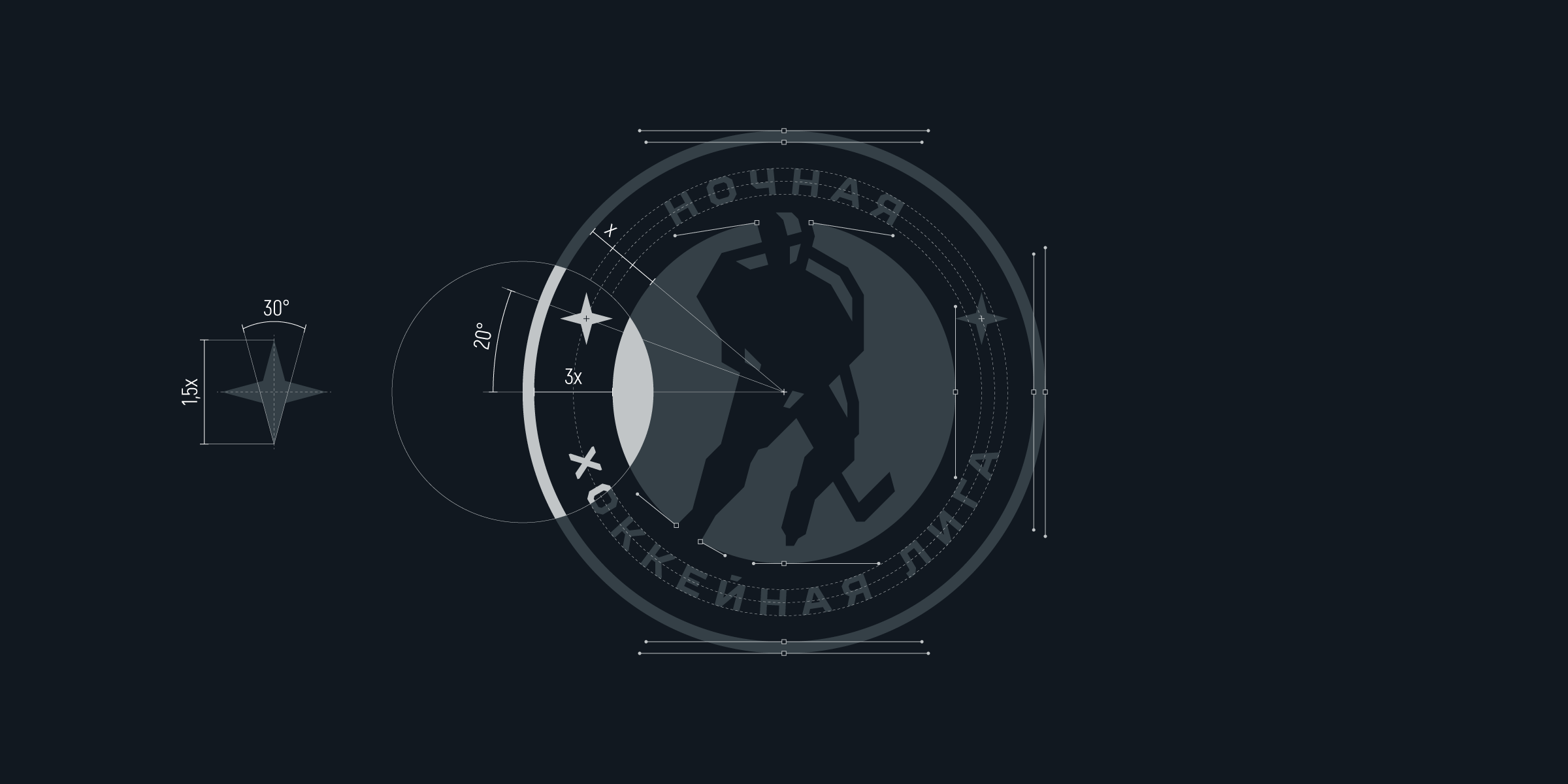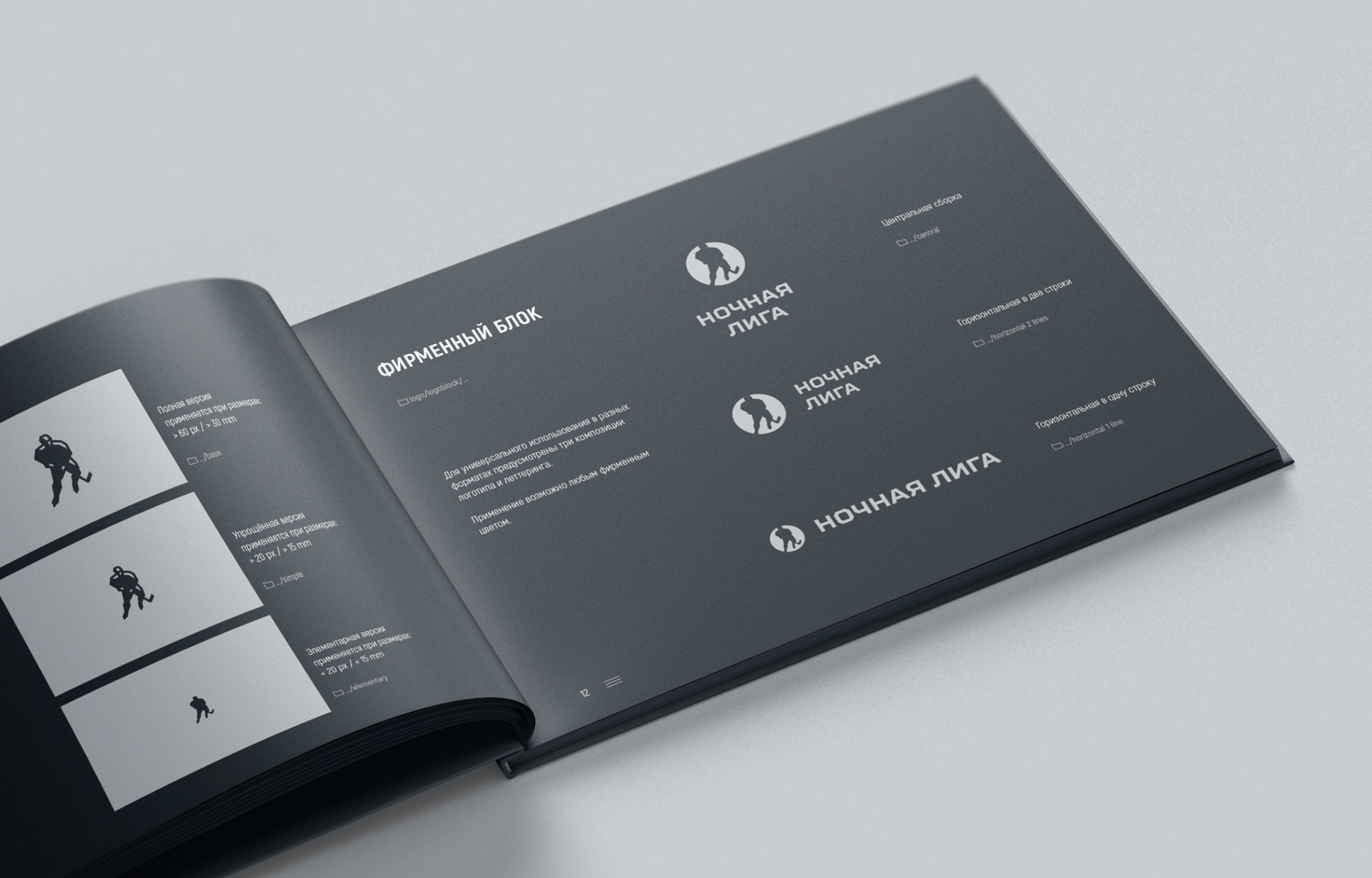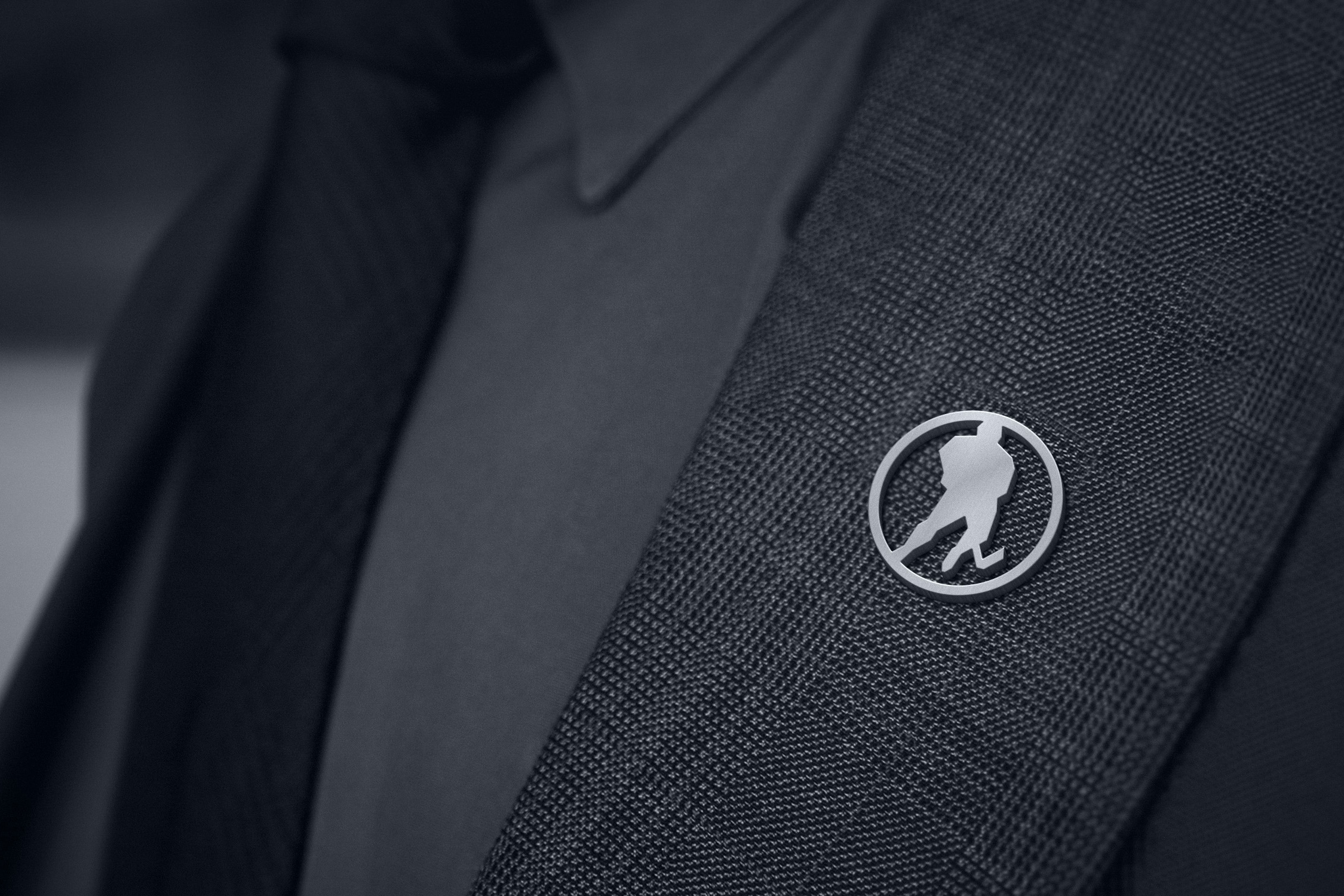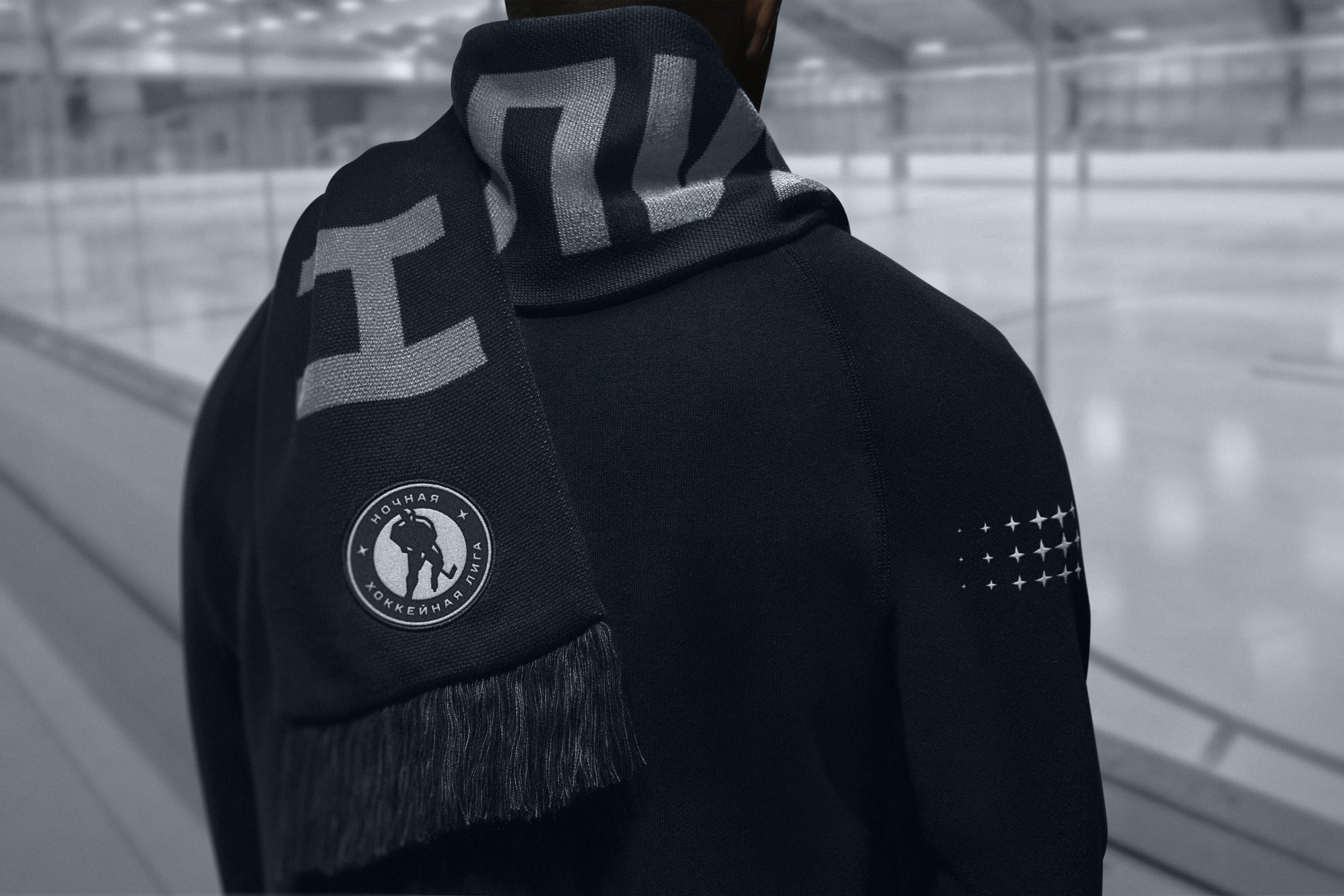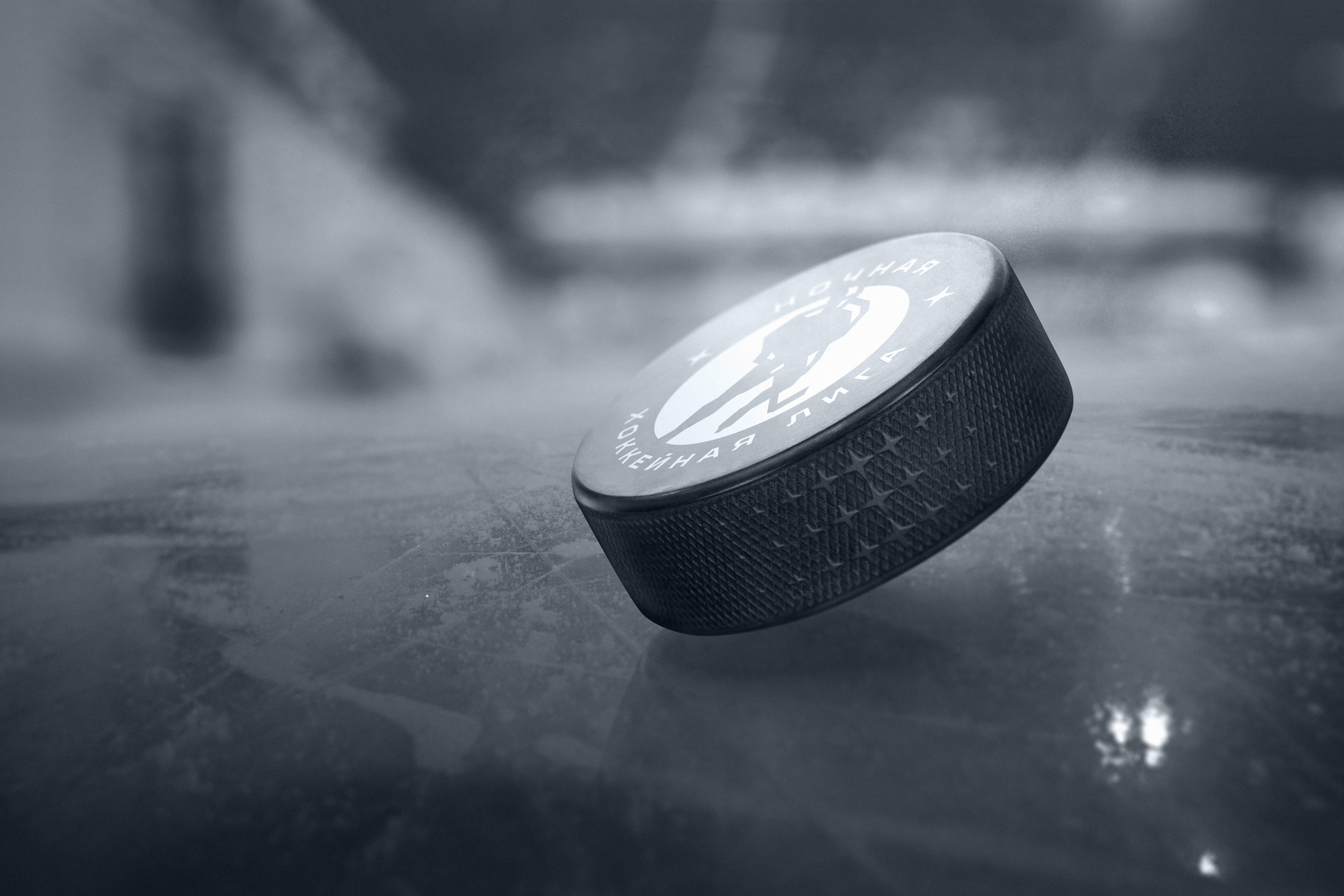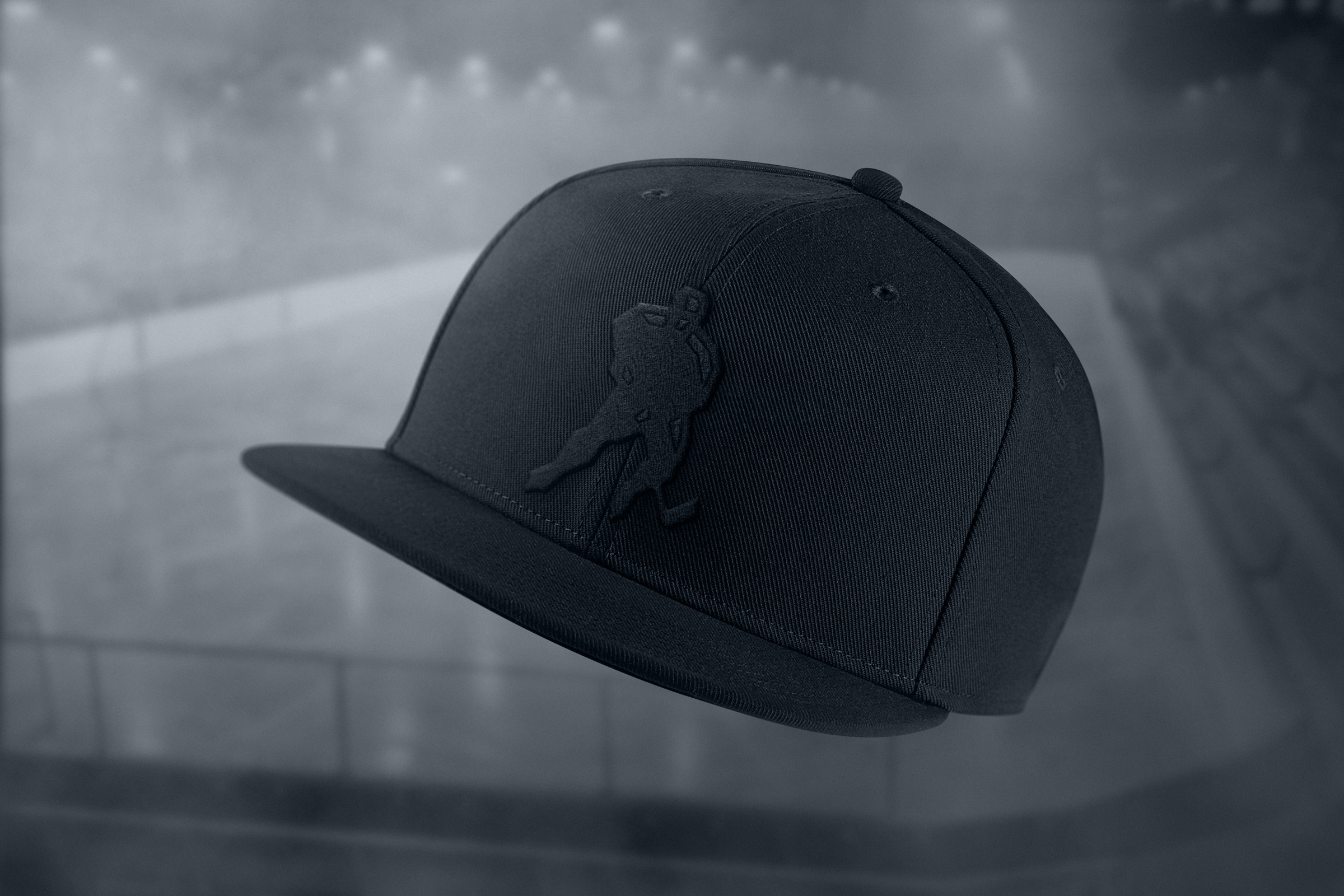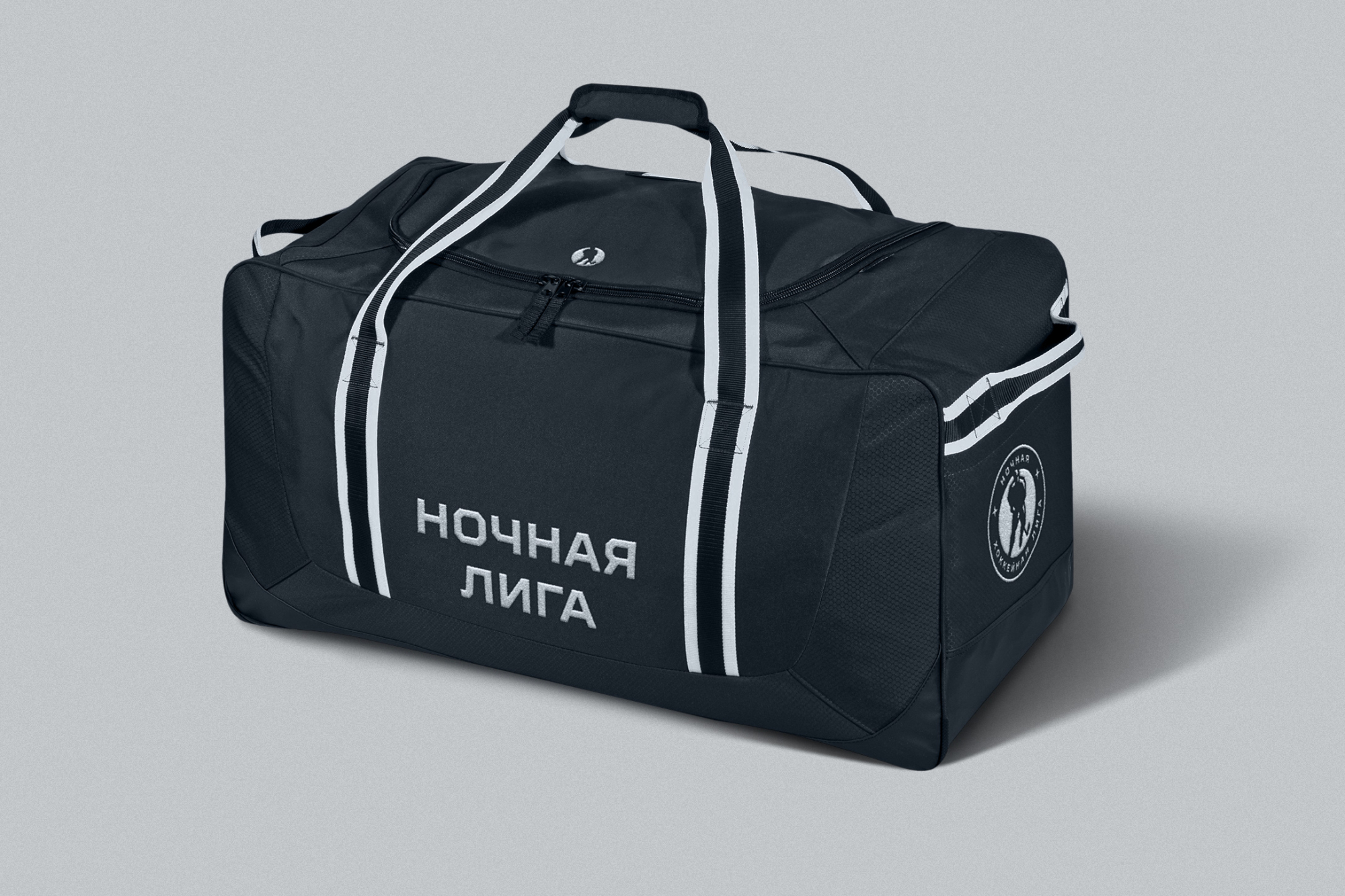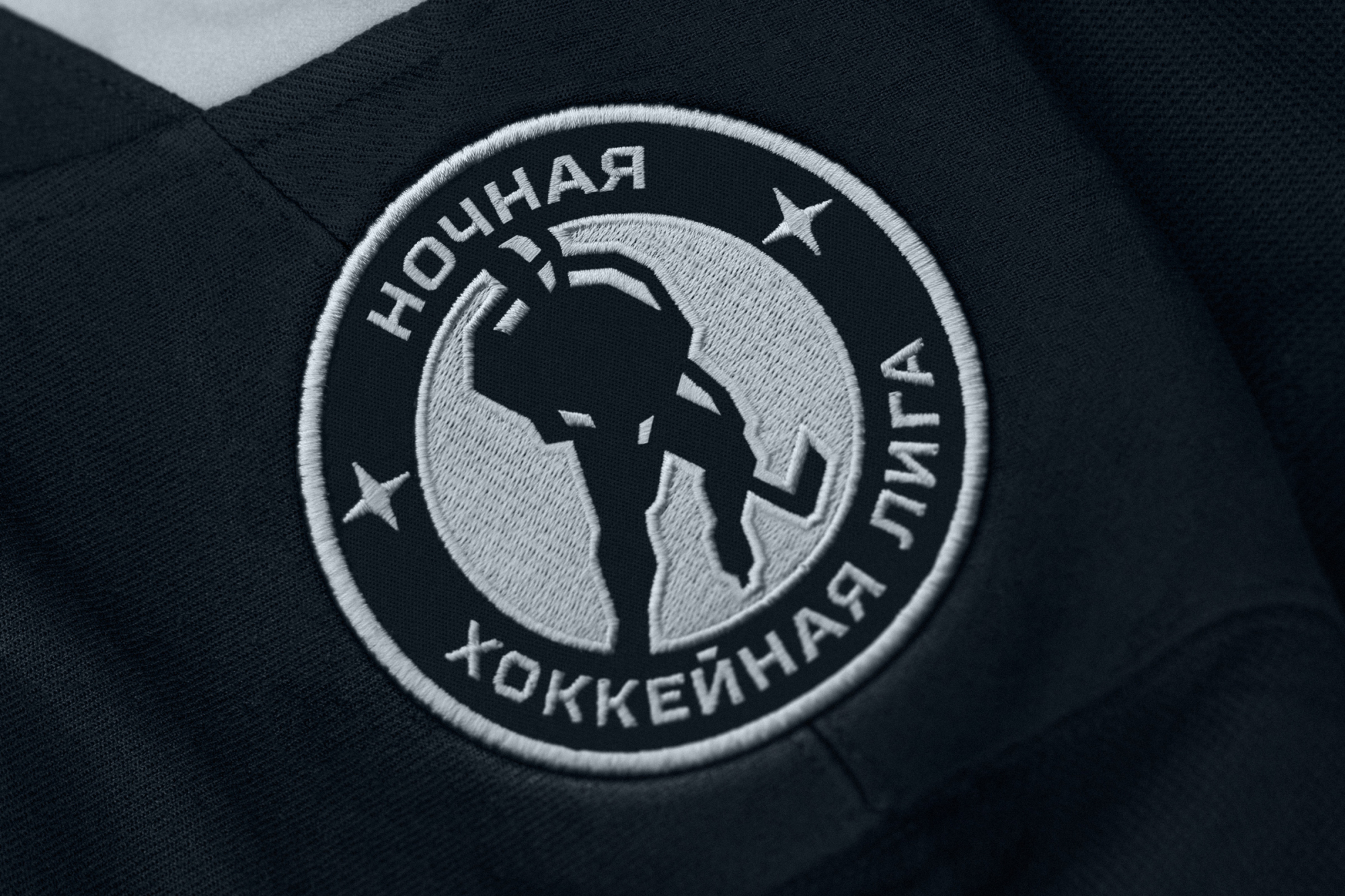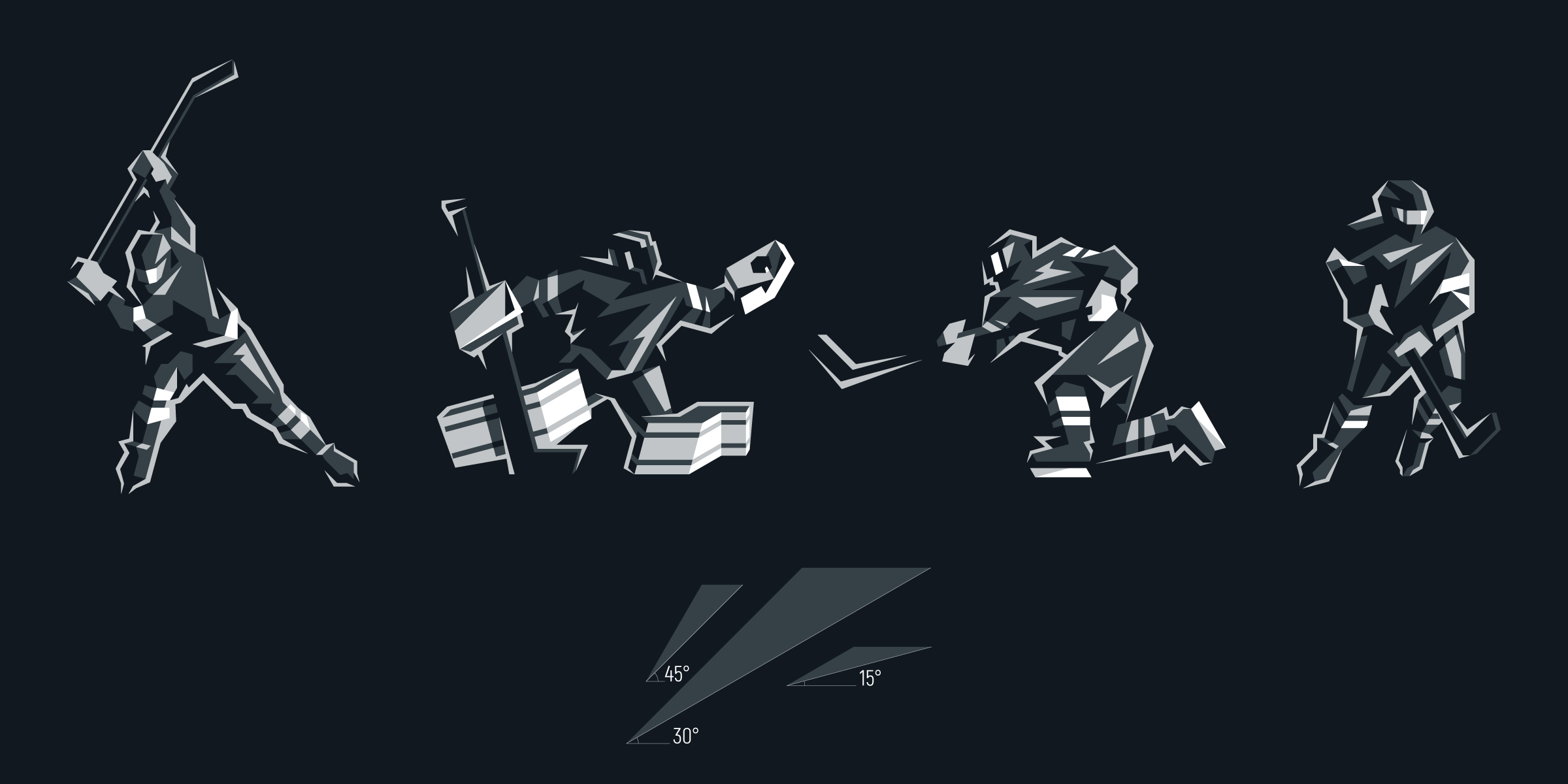 To create signature compositions, four main characters have been developed, which are combined with any shards formed by n15° angles.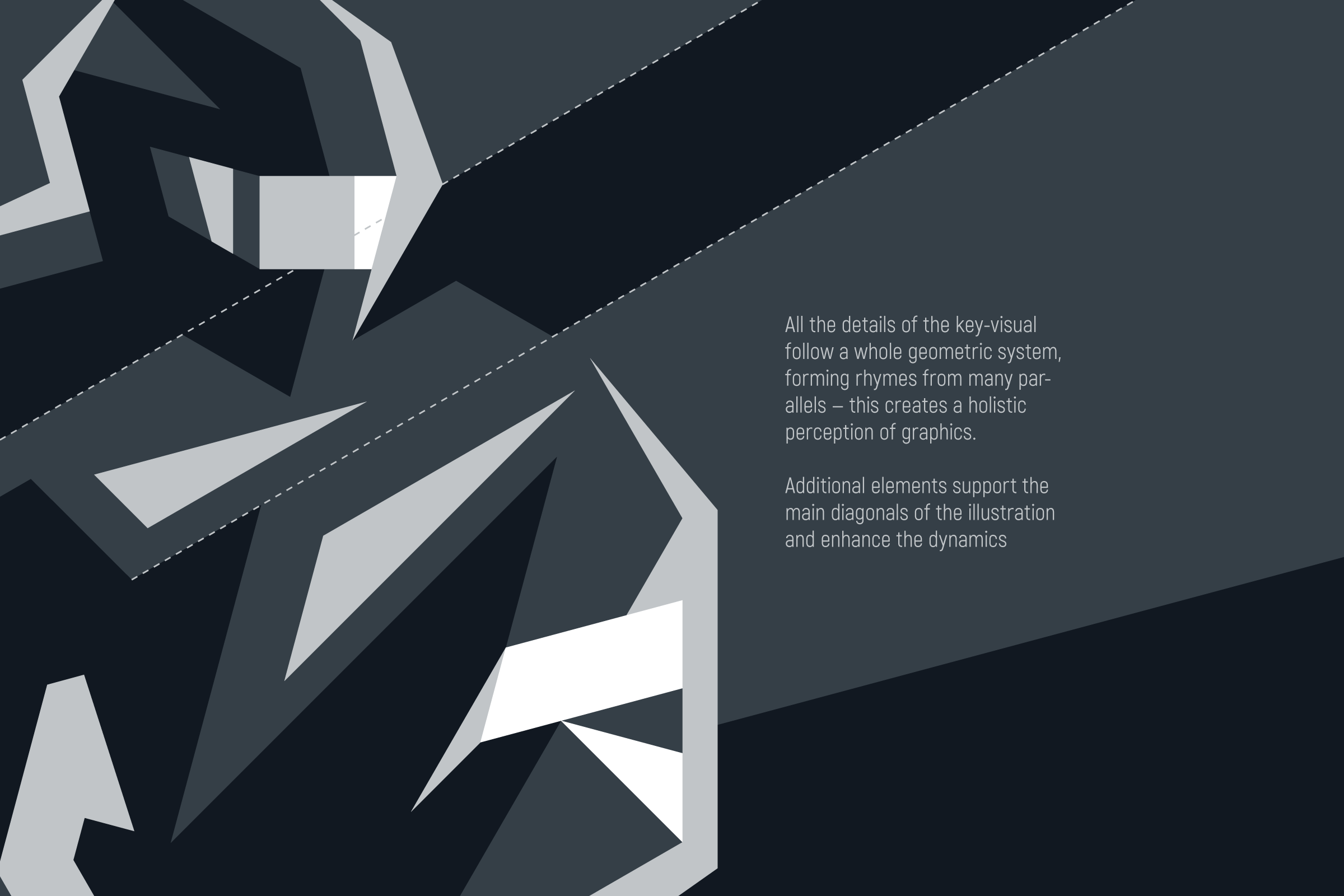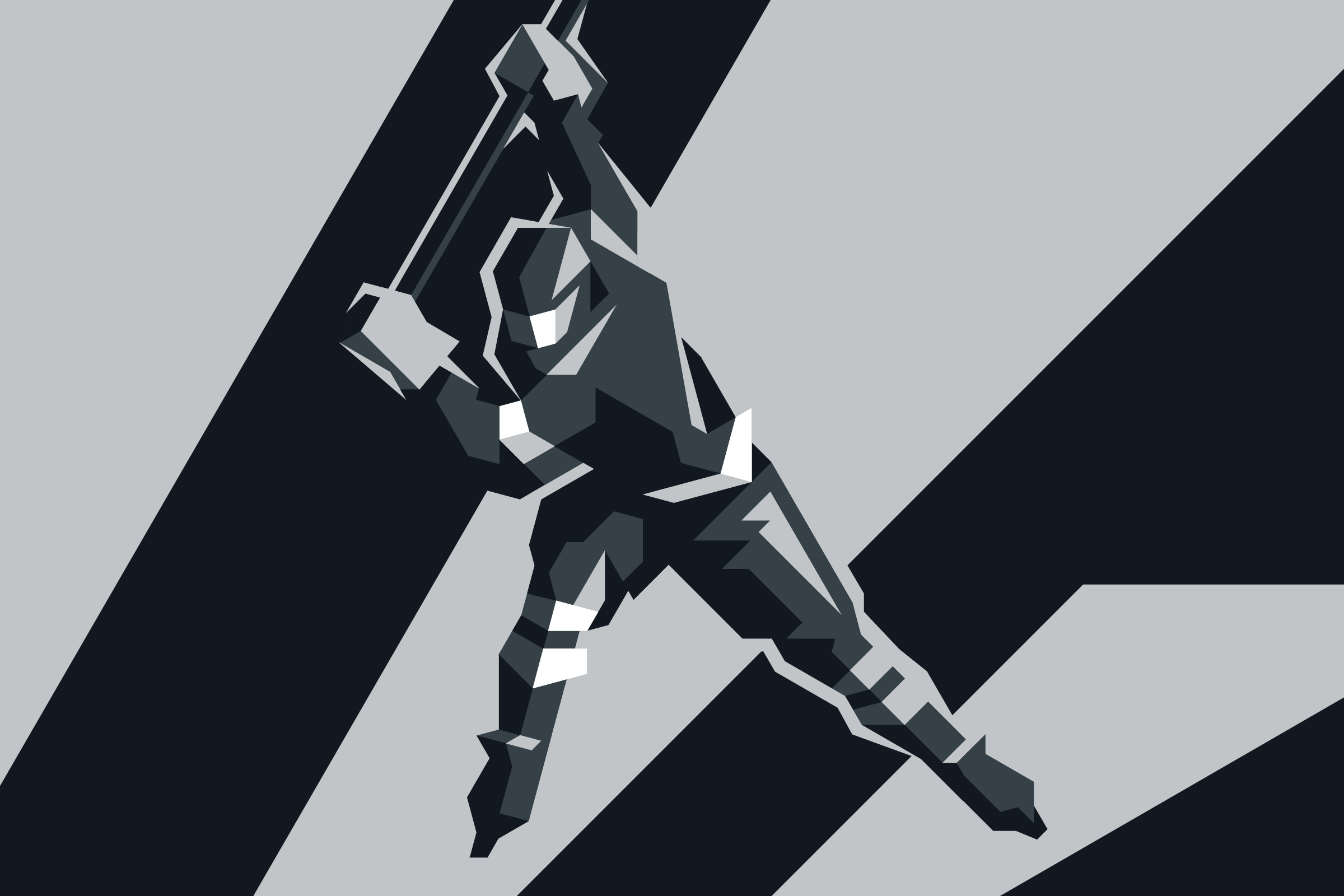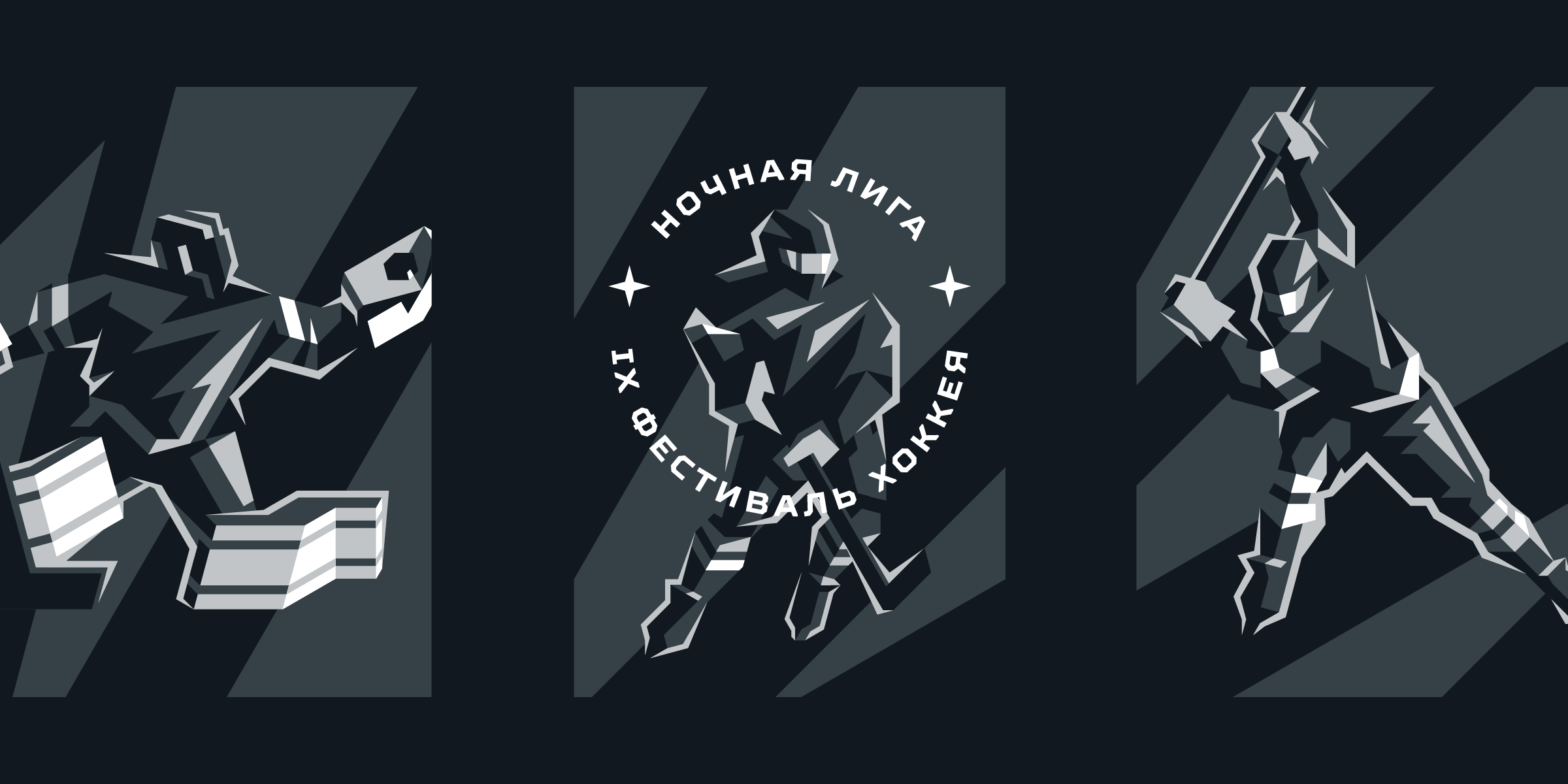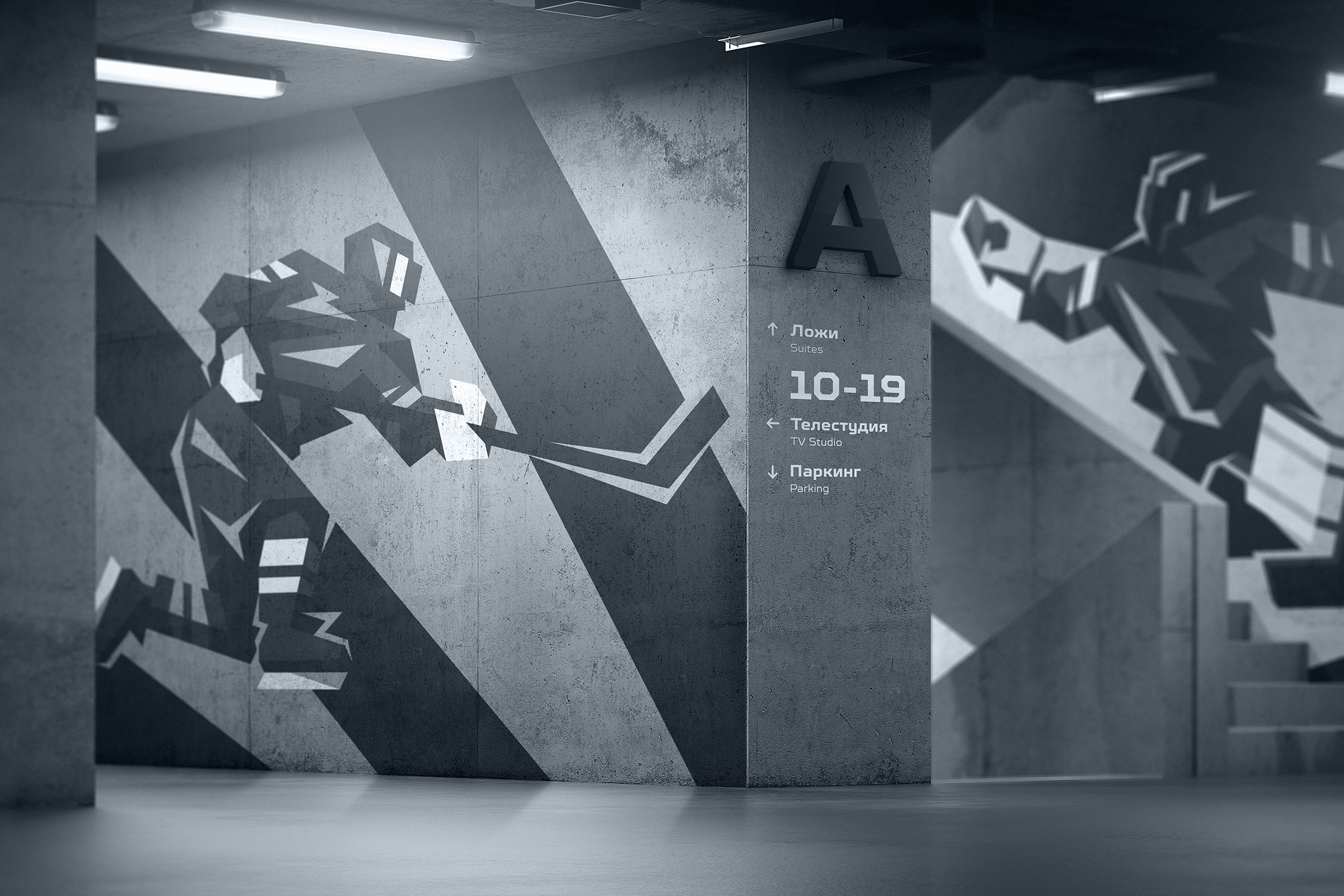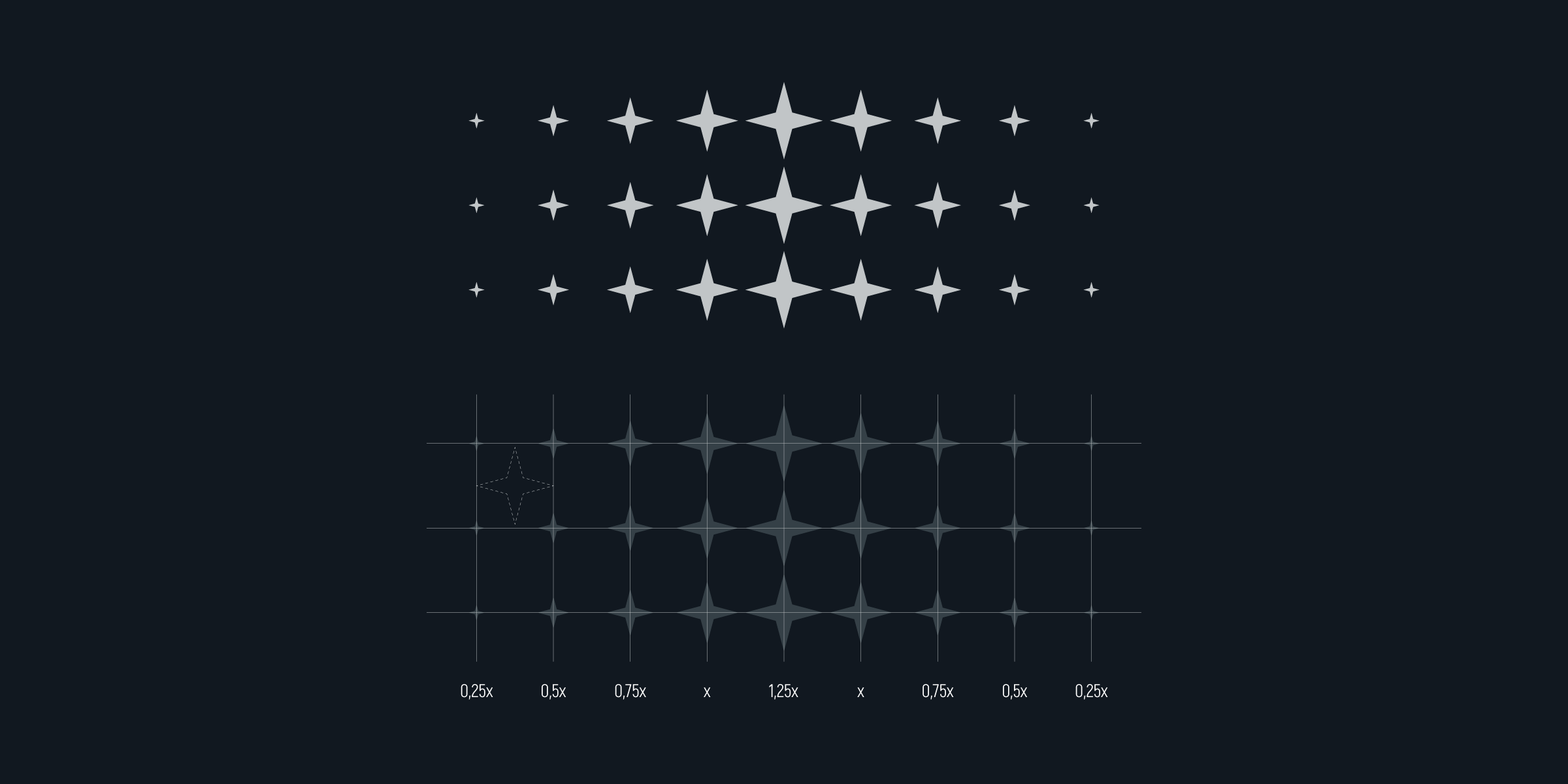 The active element is the 'puck'. The stars imitate this.