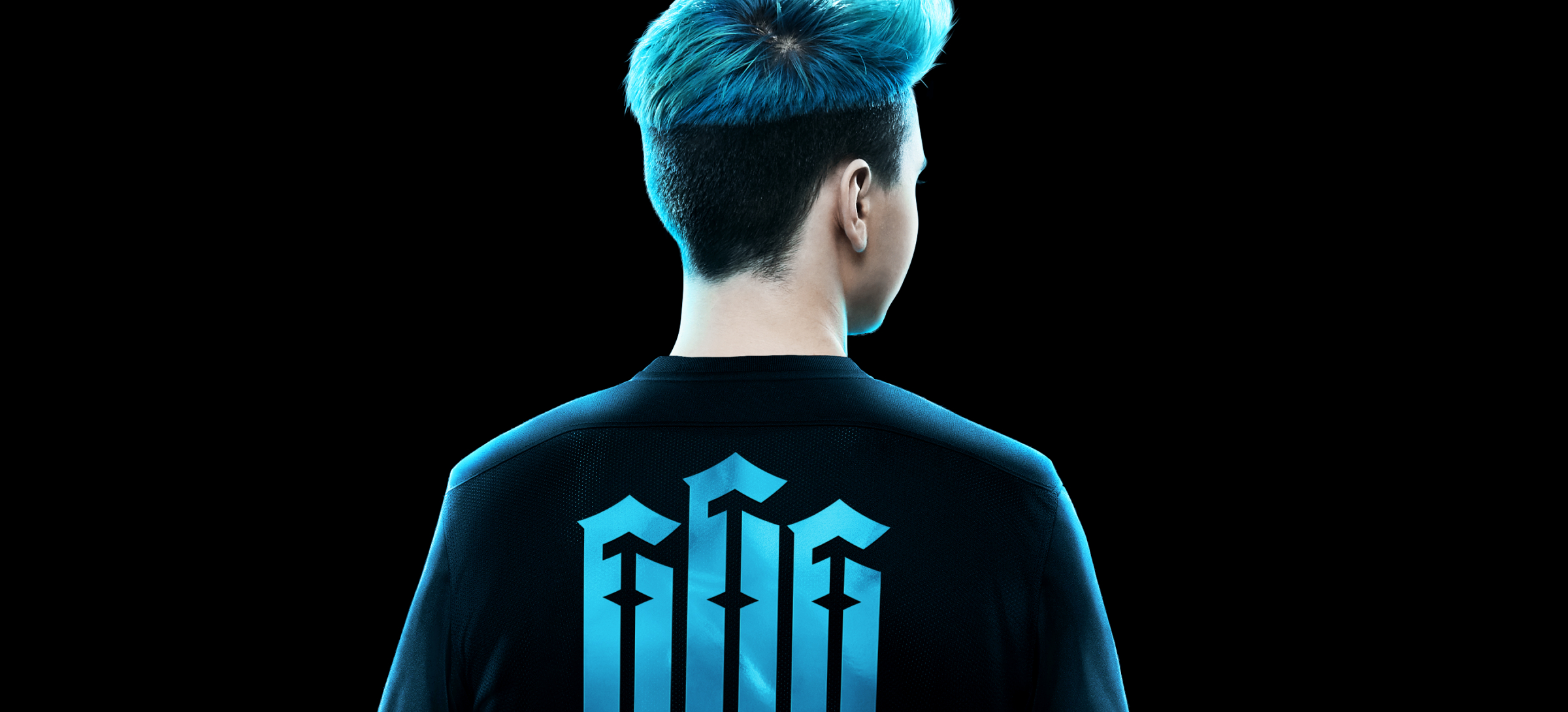 RAMZES666 personal brand: the devil's in the details
LOGO • SUBLOGO • FONTS • LETTERING • PATTERNS • MERCHANDISE • GUIDES
All the big names in competitive sports have their own branding: Cristiano Ronaldo is CR7, Roger Federer plays in RF jersey, and David Beckham's badge features a free-kick — strong associations with initials, numbers and flashy imagery allow them to advance outside of tournaments. In esports, despite the rapid development of the industry, personal brands are not so common. However, this is soon going to change. Quberten studio has created a personal brand for Roman RAMZES666 Kushnarev, a Dota 2 player and one of the main faces of esports for its Russian fanbase.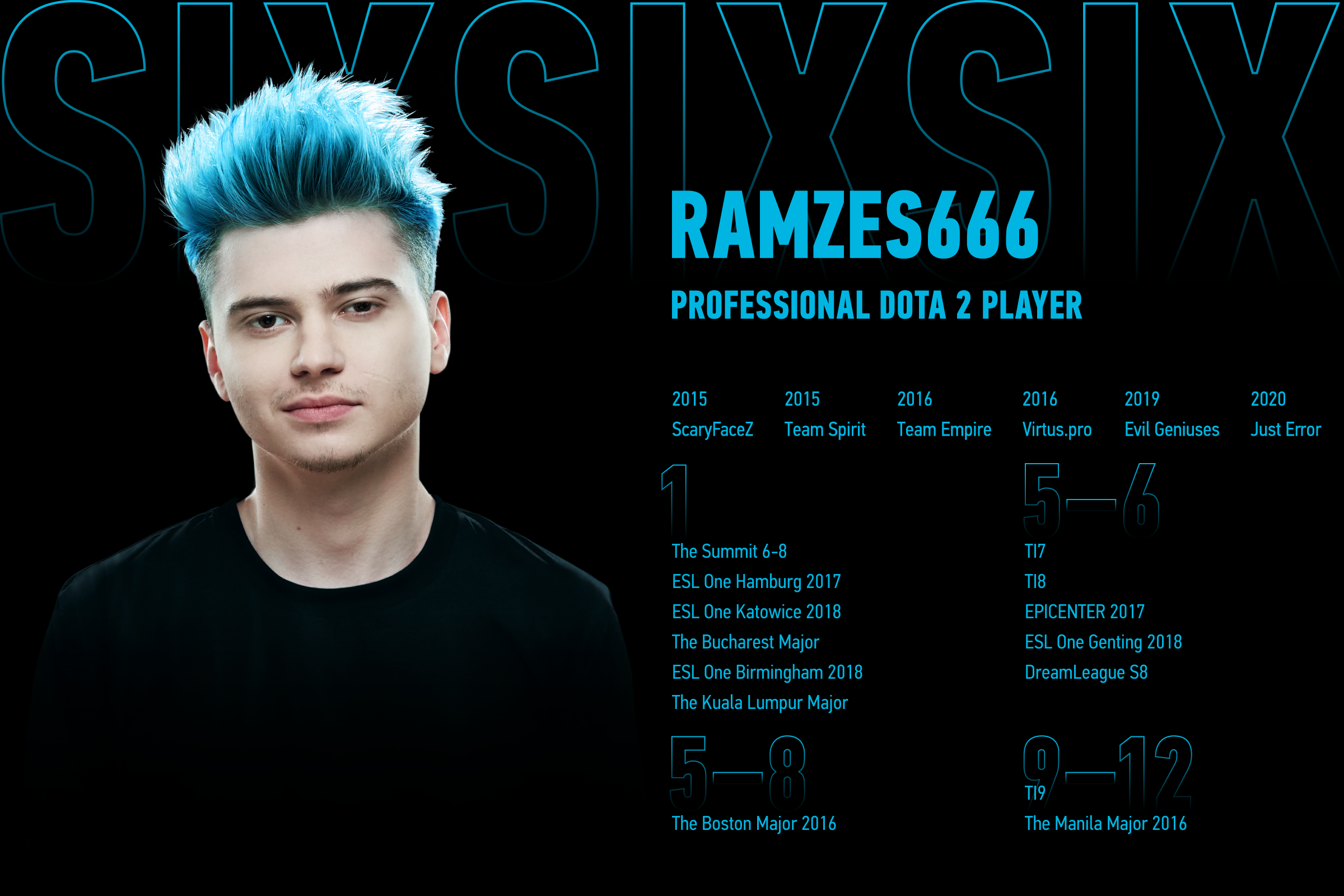 Gothic + street aesthetics
Gothic aesthetics have many transformations so that it stays updated within any era. Even now, young rappers, filmmakers, and sports clubs (for example, Arsenal FC) are turning to her bold and contrasting plastics. The sign is based on the three sixes from Roman' nickname. A strong, partly sinister energy is transmitted through the Gothic, which is reinterpreted in the spirit of the times through street graphics. At the junction of the two approaches, a sharp and recognizable style emerges. The logo is rich in esports easter eggs. 'Sixes' are divided into equal parts and semantically strengthen the connection with the 'RAMZES666'. The negative space of numbers formed a trident, and its plastic reminds of three lines on the Dota 2.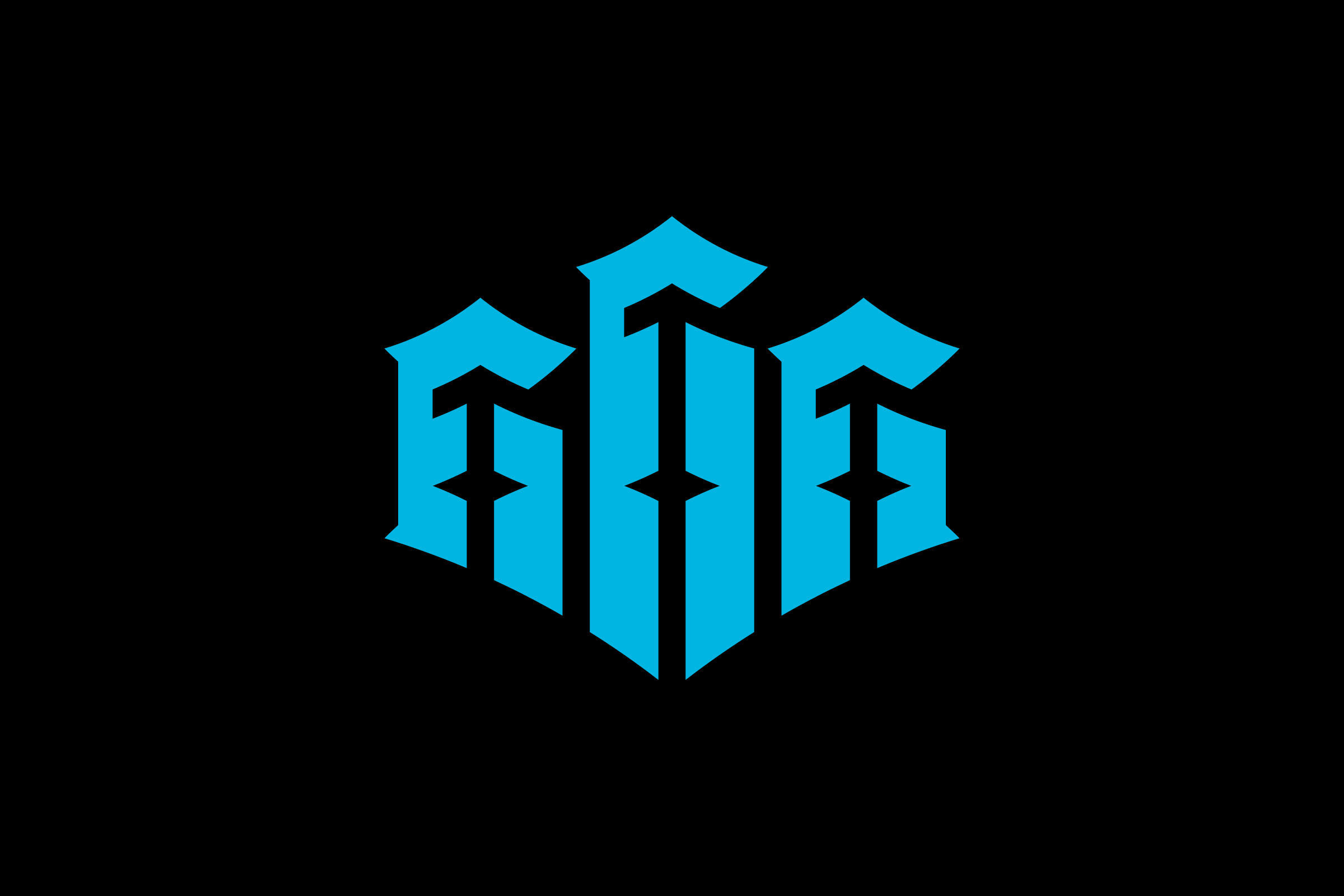 The broadest set of sub-elements
Such a variety of elements, rhyming with each other, made it possible to generate a flexible identity system. All elements are freely combined, replace each other and allow you to adapt to any digital environment and merchandise.
An alternative logo, which reproduces the shape of the team flag in Dota 2, adds lettering to the already familiar sixes. Sublogo continues the game with the shape started in the main sign and turns the six blocks into the letters 'RAMZES' (with the same trident in negative space). In this case, letterings can be used separately from the sign or can be combined with numbers again in a new assembly for special events.
Despite the variety of the identity pack, all elements of the corporate identity are built around the same geometric and semantic principles. It enhances brand identity.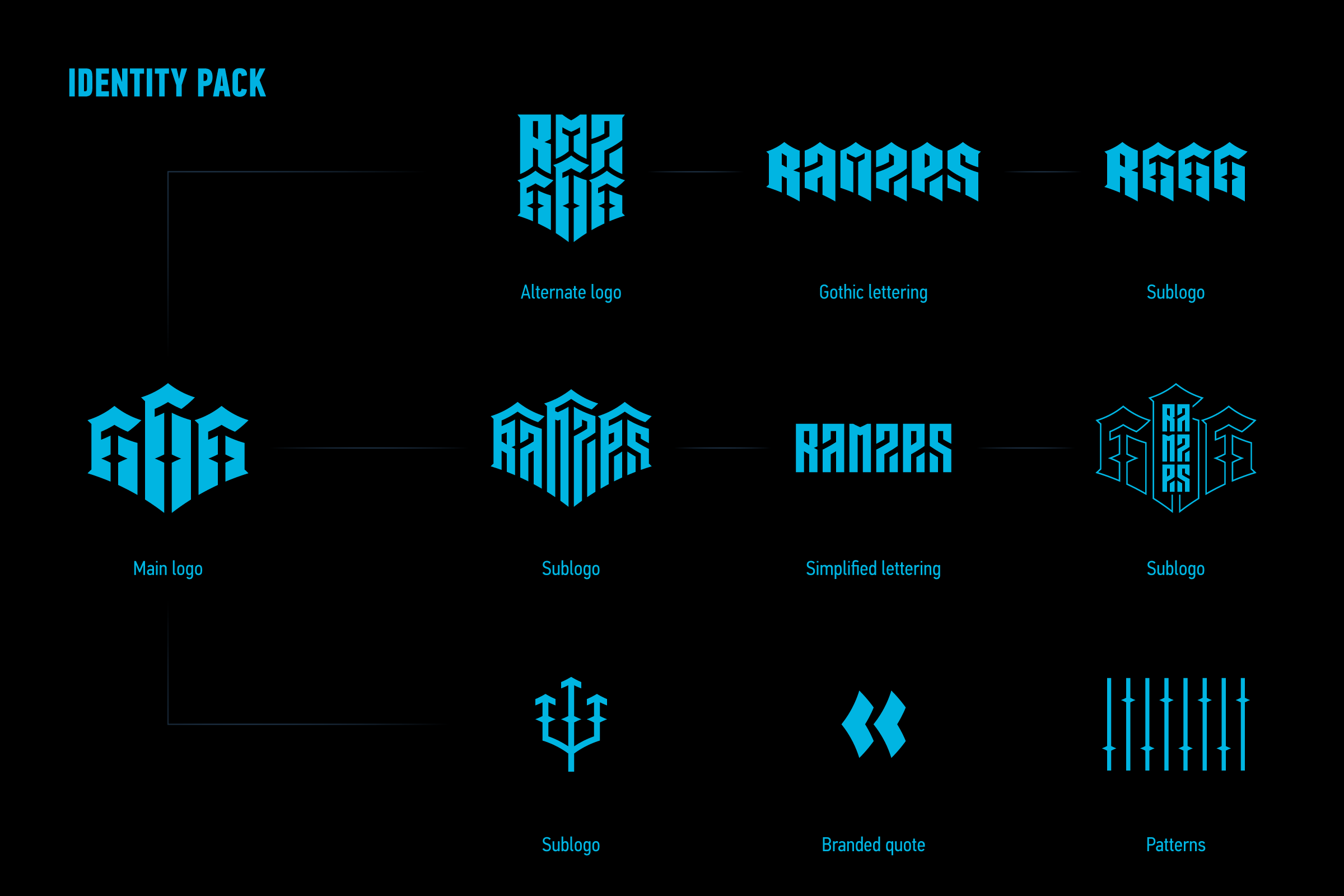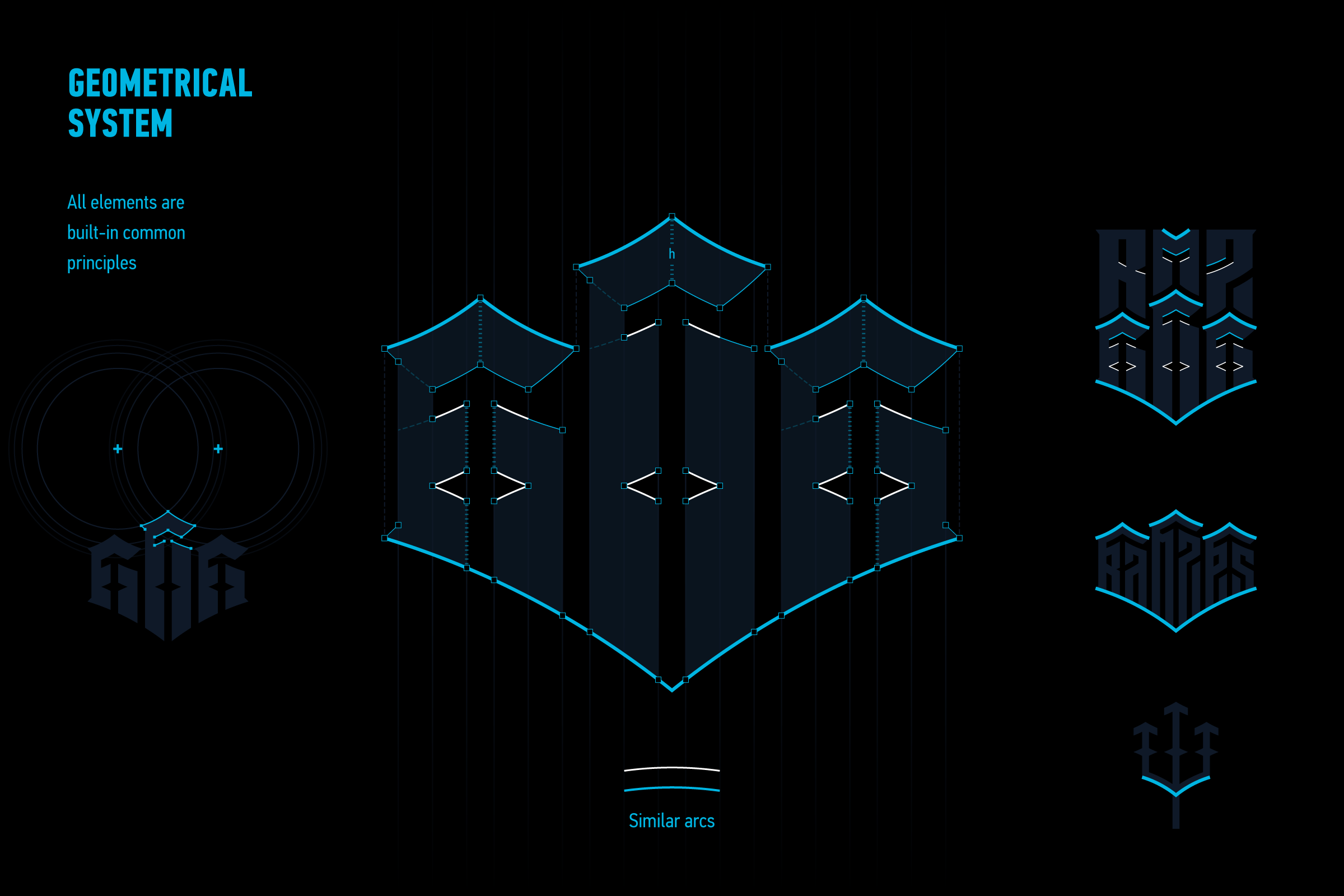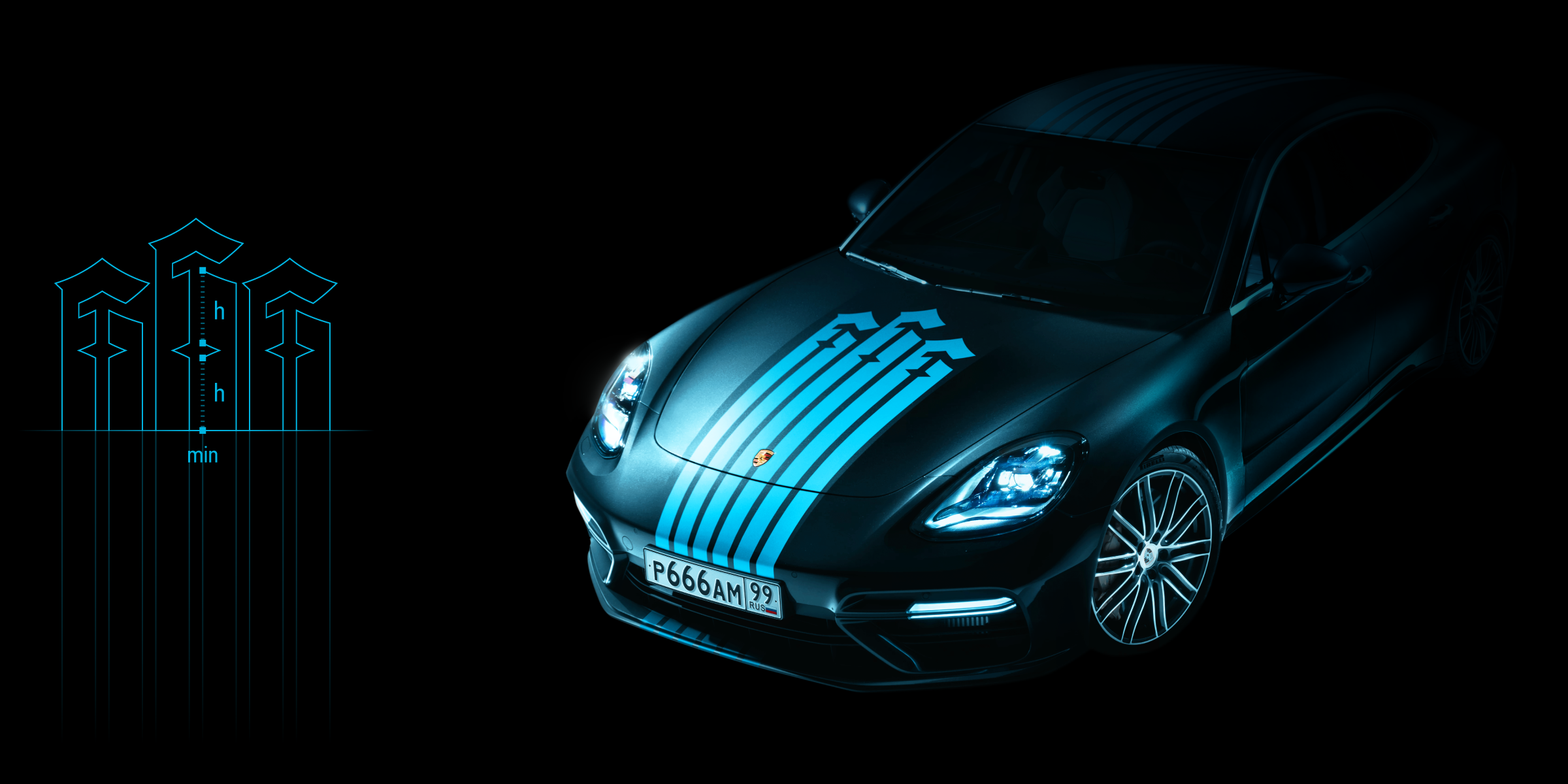 The style adapts to any media and conditions
The esportsman's personal brand needs to be totally flexible: signs and letterings must be convincing in the small circle of an avatar, on gaming headphones, and on big screens. RAMZES666' identity is ready for such transformations — in square frames and on elongated surfaces, it will be just as recognizable. Moreover, the logo can also act as a frame: thanks to its high density, any dynamic content can be applied to it.

RAMZES666' design system is ready to adapt not only in shape but also in colour. Basically, all the elements are associated with the most popular of his hair colour — we defined it as an exaggerated mystical blue. But if Roman decides to change his image, the brand can be updated.