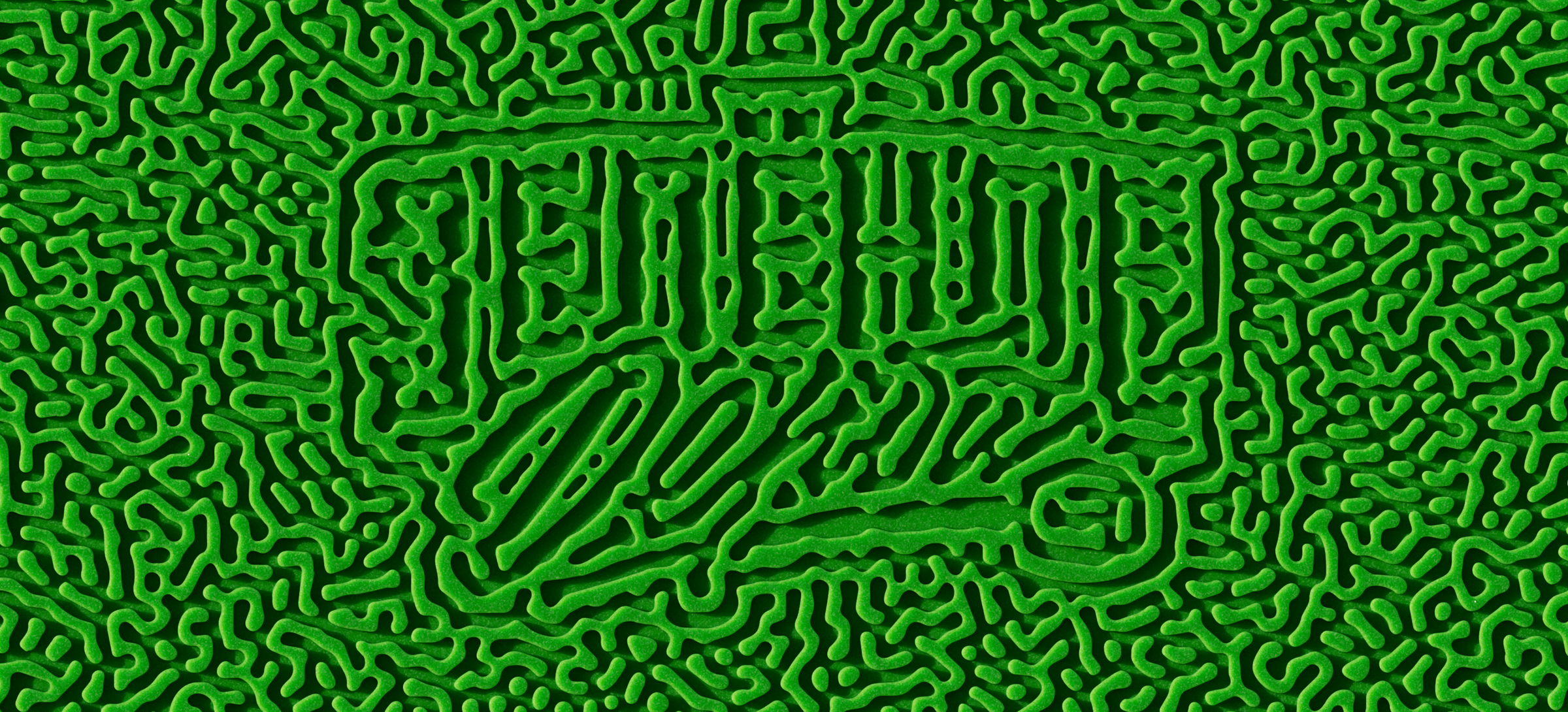 Kits for the Green Derby
The neighboring republics of Tatarstan and Bashkortostan have much passion for hockey, that's why, rivalry between Ak Bars and Salavat Yulaev is extremely hot. Every game of the Green Derby is full of emotions and there is no doubt that such a bright sport competition needs an exclusive style. The new jerseys were designed by Quberten studio as well as the derby's logo in the past. We have friendly and corporate relations with both clubs and are honored to continue developing the identity of one of the main rivalries in the KHL.
In 1952 Alan Turing published an article with a concept of natural patterns appearing in the environment. In 2022 the organic Turing pattern is extremely popular in sports design and became the basis for the visual concept of the Green Derby jerseys. According to the studio's design, the ornament is placed on shoulders, sleeves and socks. Salavat Yulaev has the patterns coloured in blue on its home kits and in green on the away kits, while Ak Bars in red and in malachite green respectively. It is easy to find the clubs' logos in the custom pattern — they are especially noticeable at broadcast close-ups. Moreover, the ornament pays tribute to the republics' national dishes — chak-chak and baursak. Over the name sits the derby's logo.
Медиа: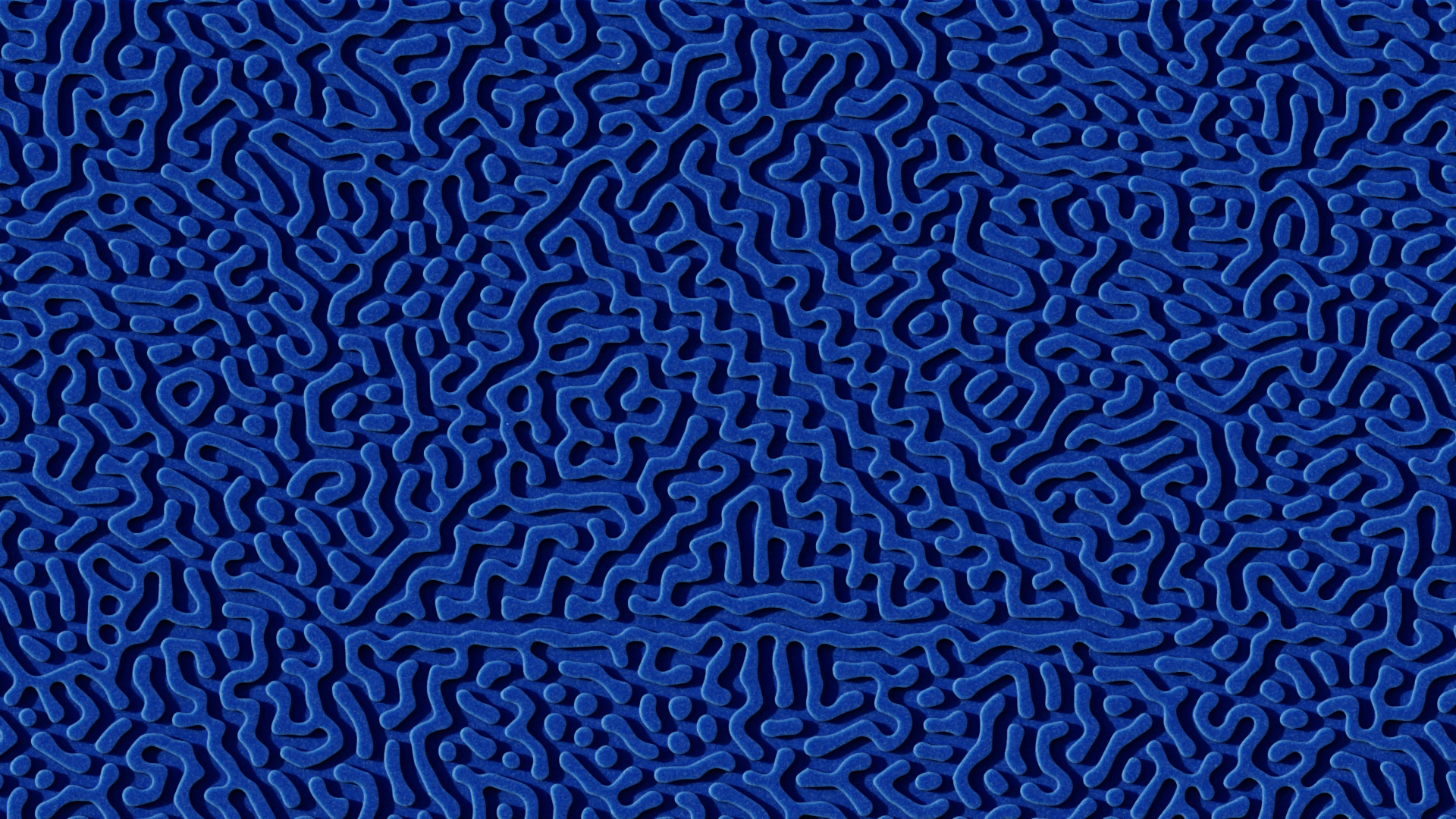 Медиа: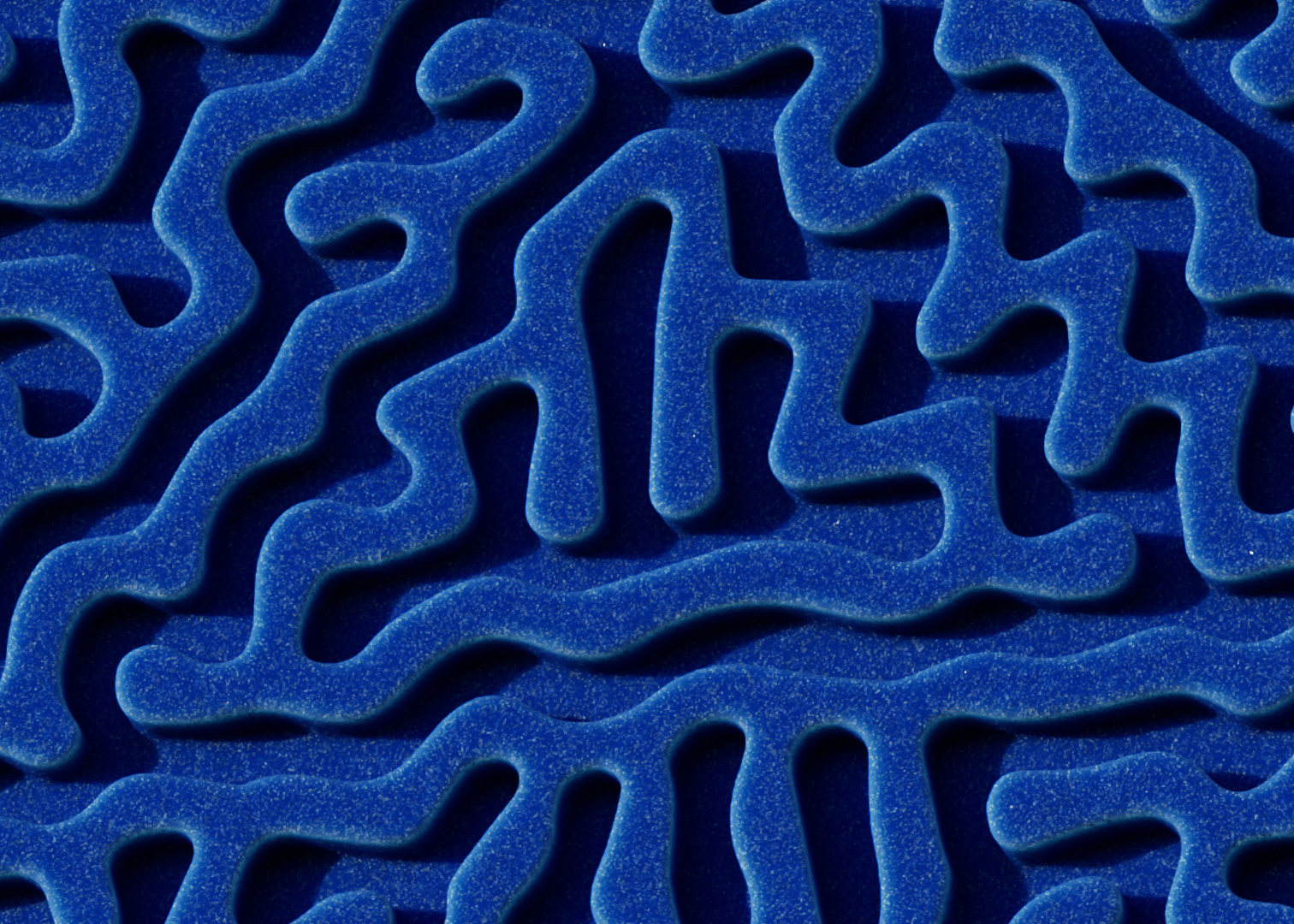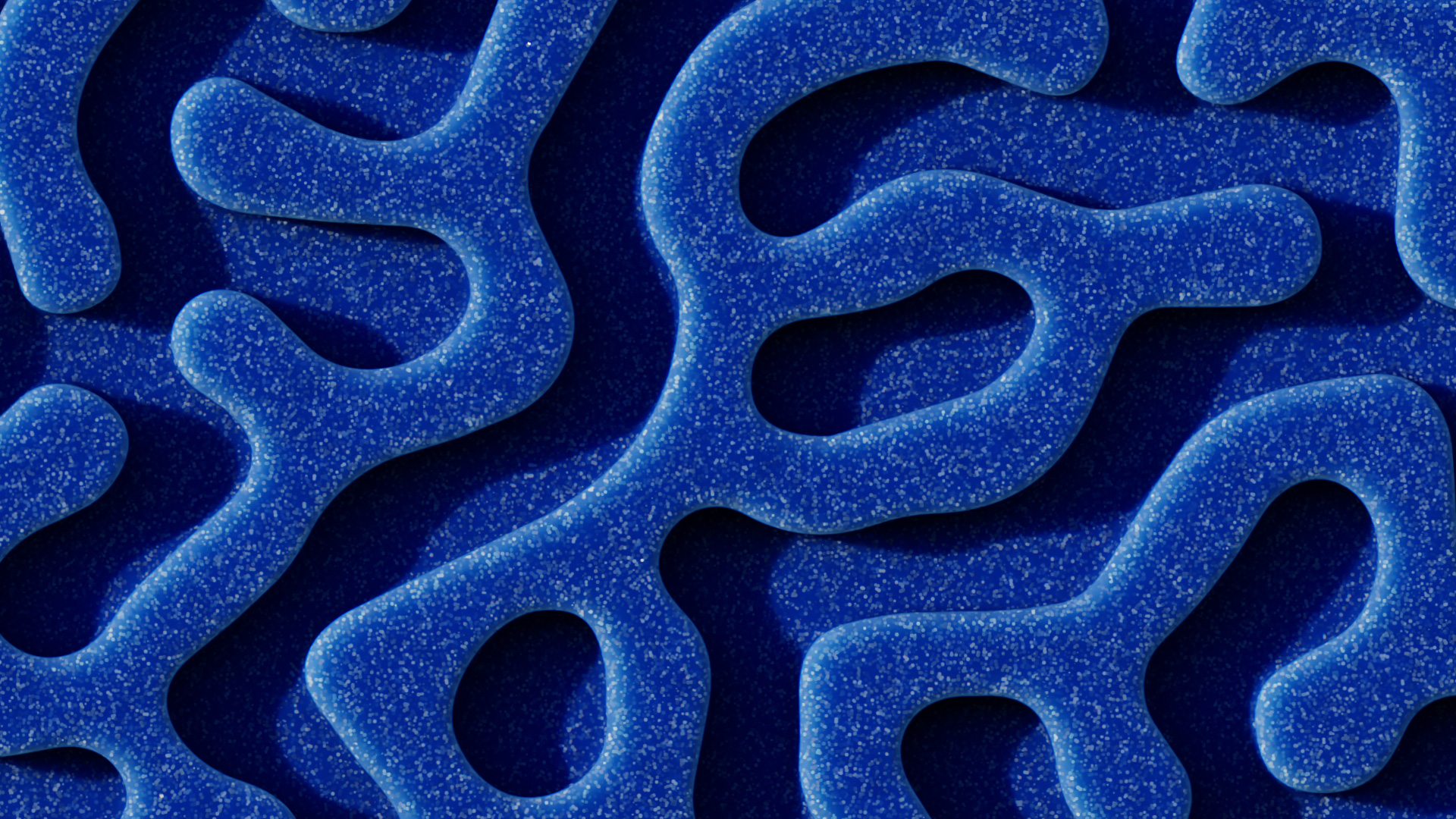 Медиа: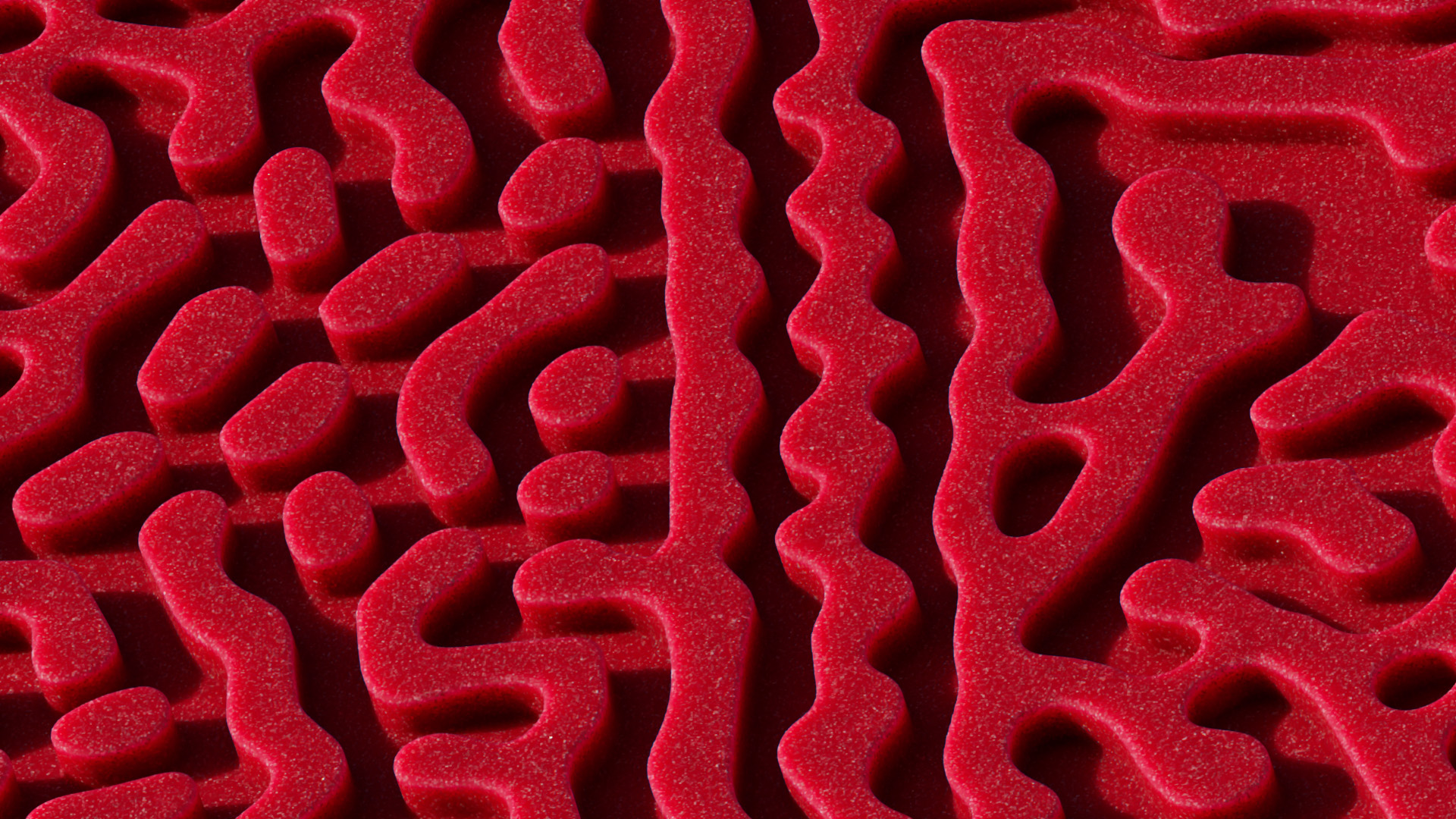 Медиа: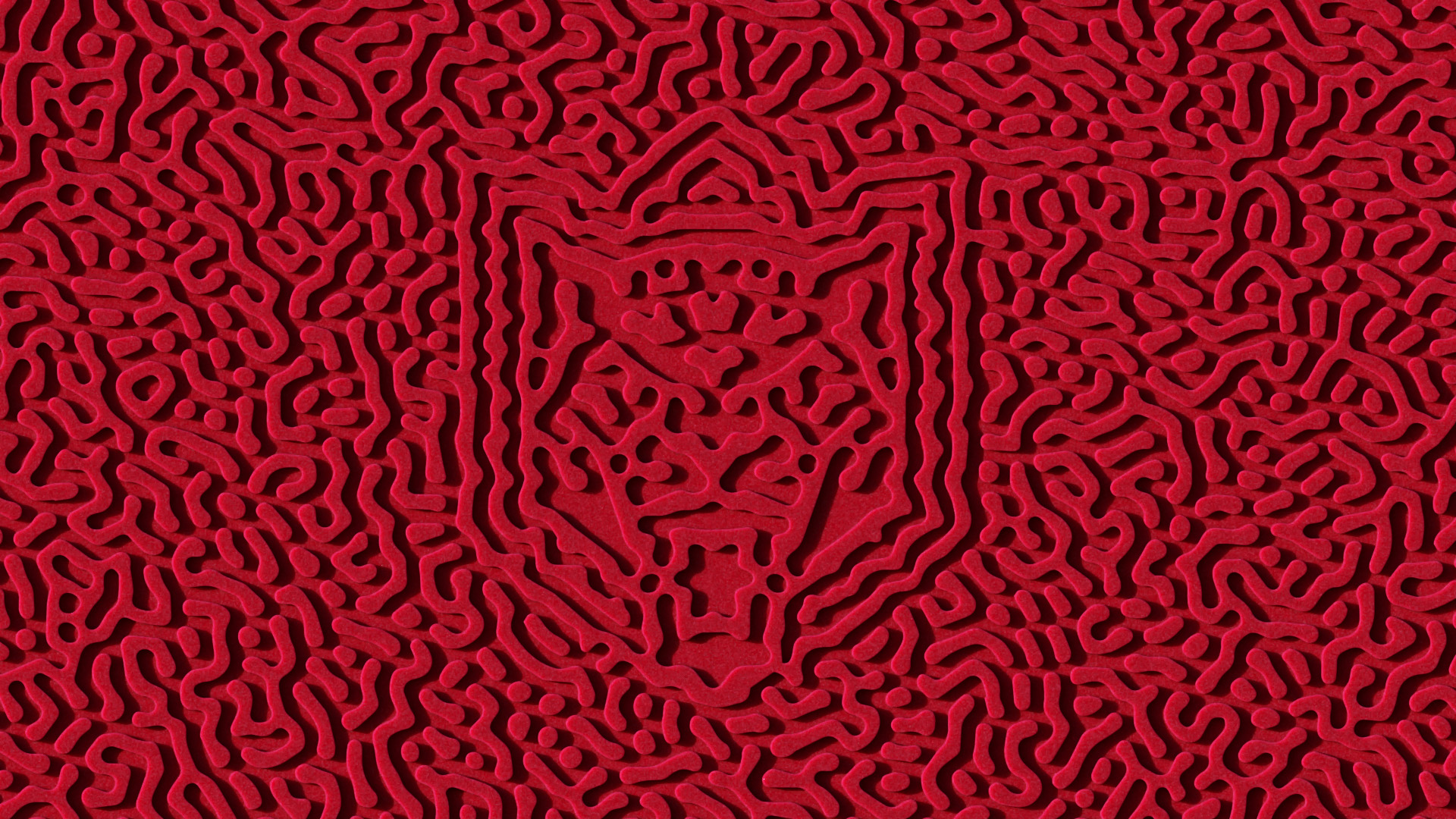 Jersey numbers and letters
The studio created a solid geometric font for numbers. Their upper and lower half-arcs optically go beyond line boundaries making the numerals of different height. They are centralized on the back side of the jersey depending on the figure combination. Inscriptions of letters C and A are identical with numbers.

Медиа: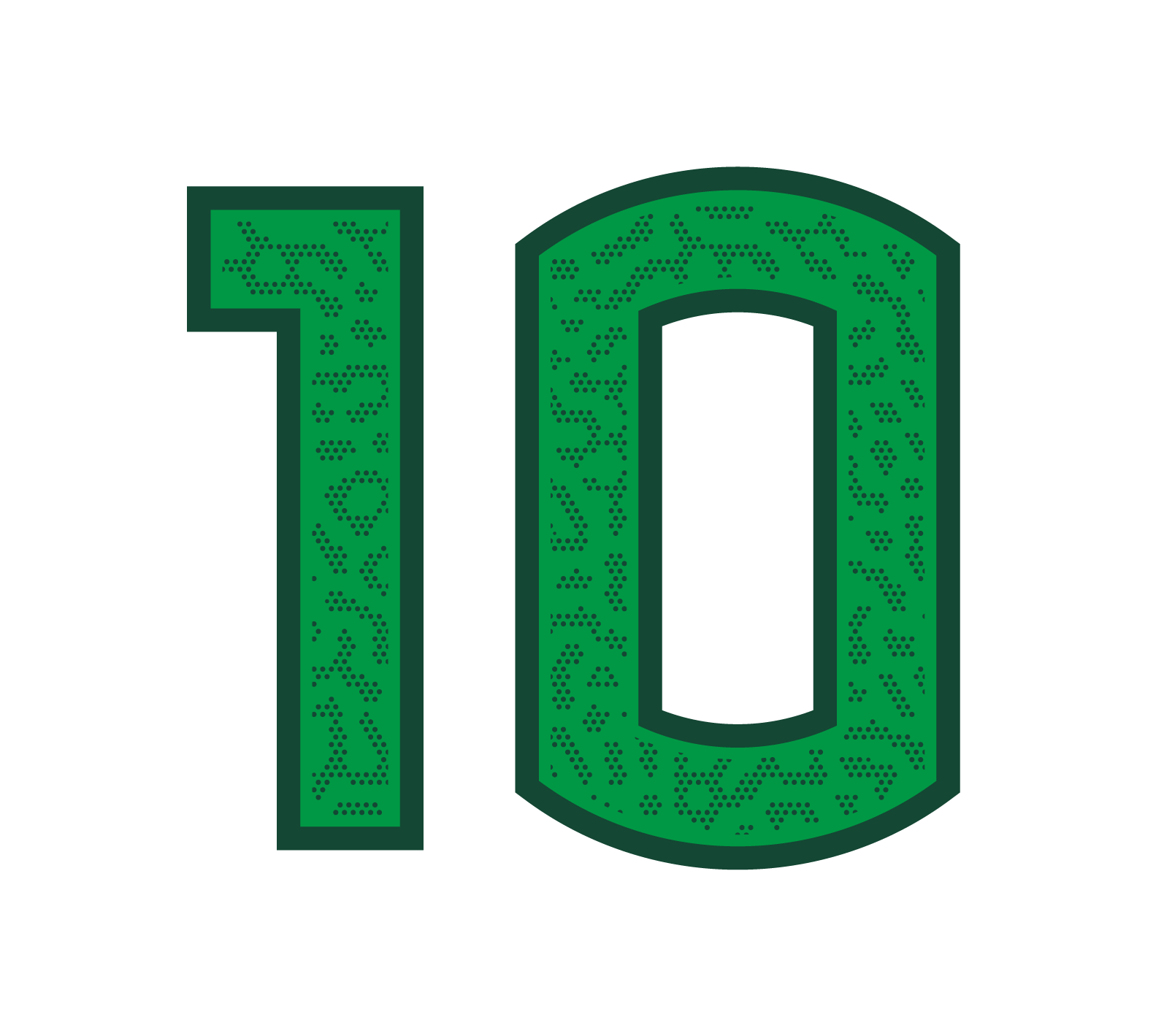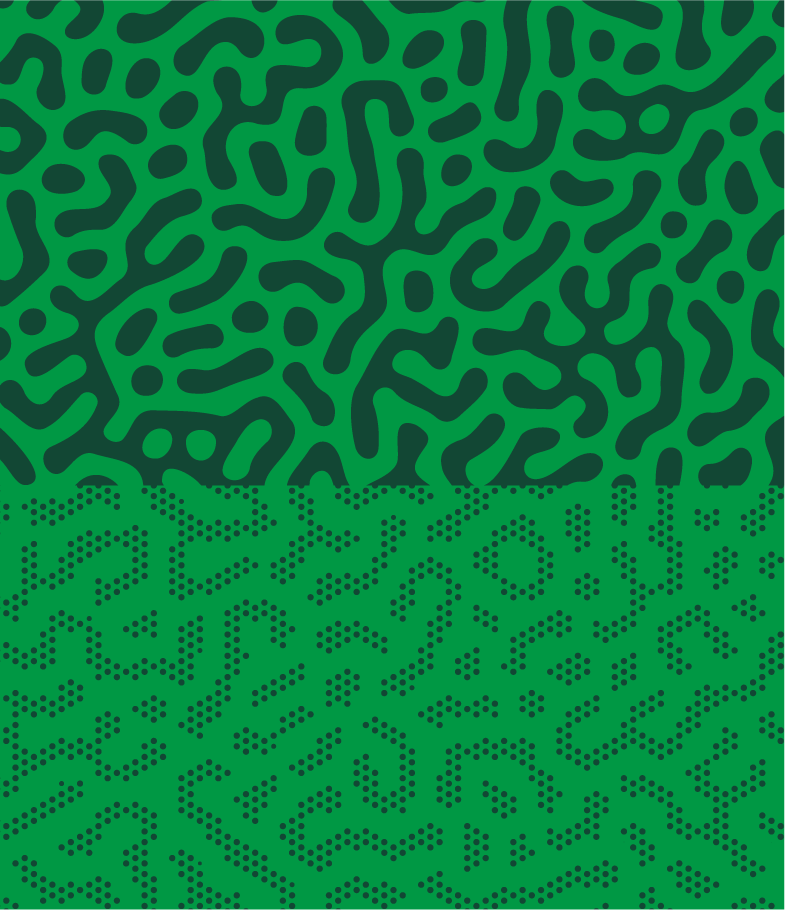 Медиа: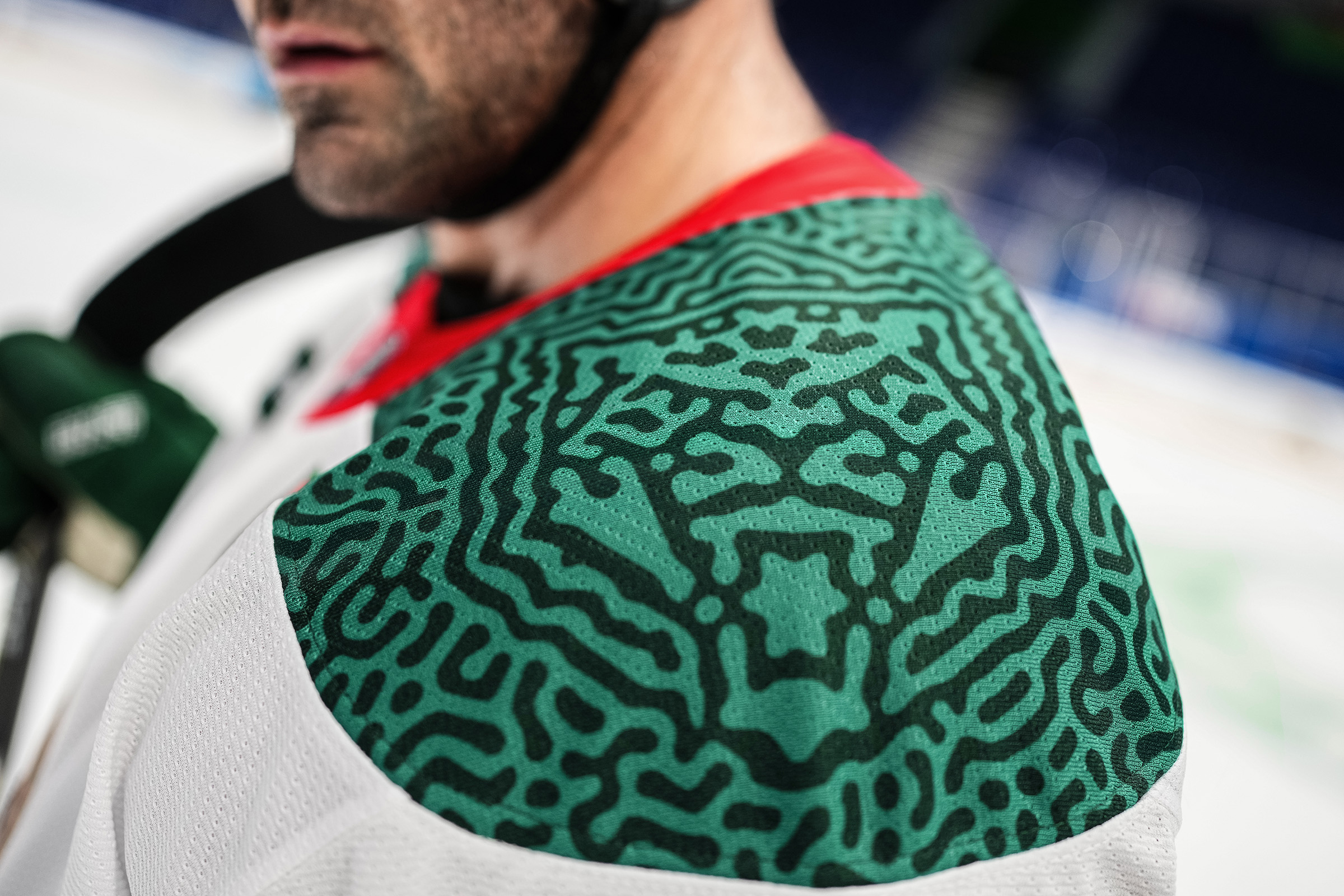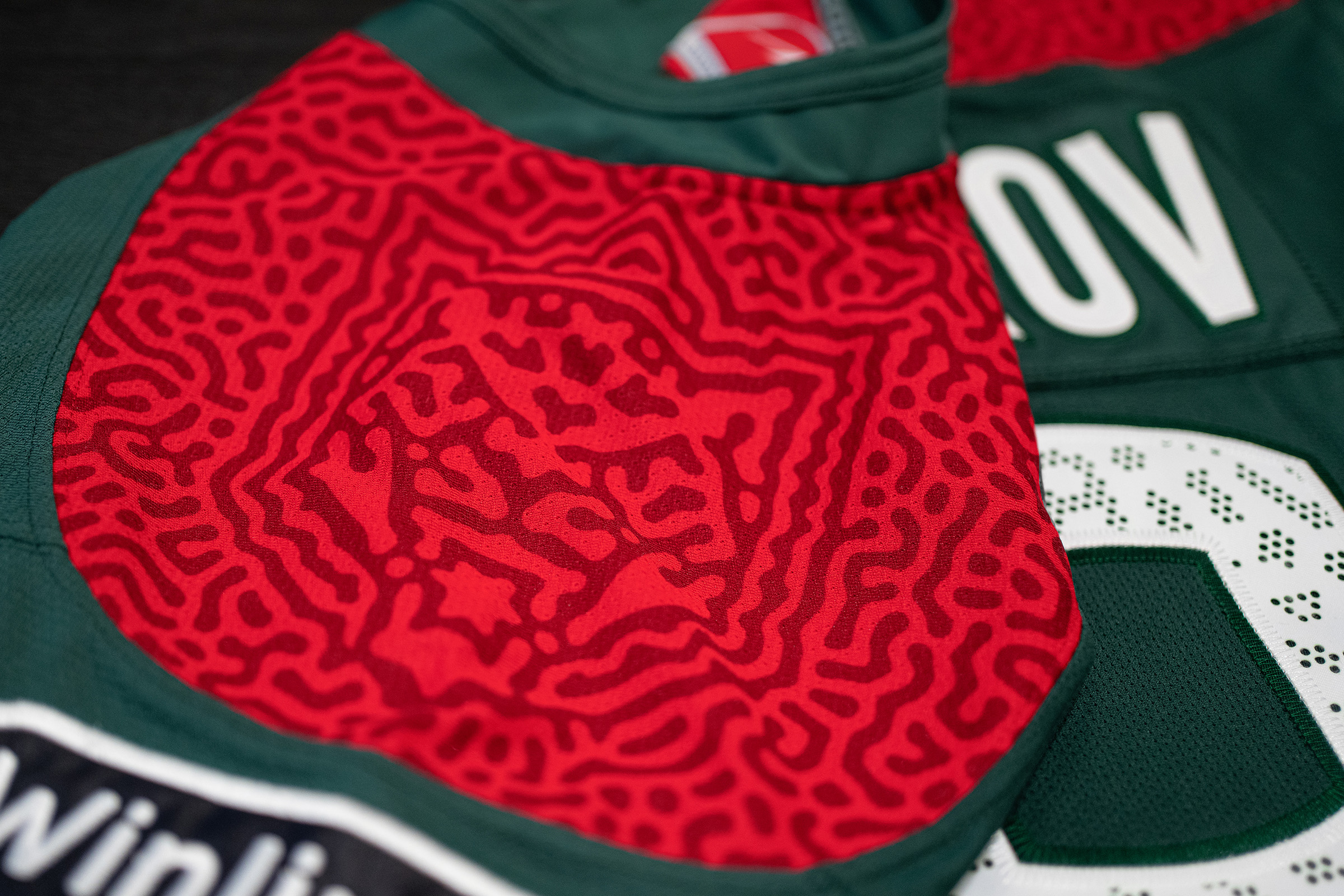 Медиа: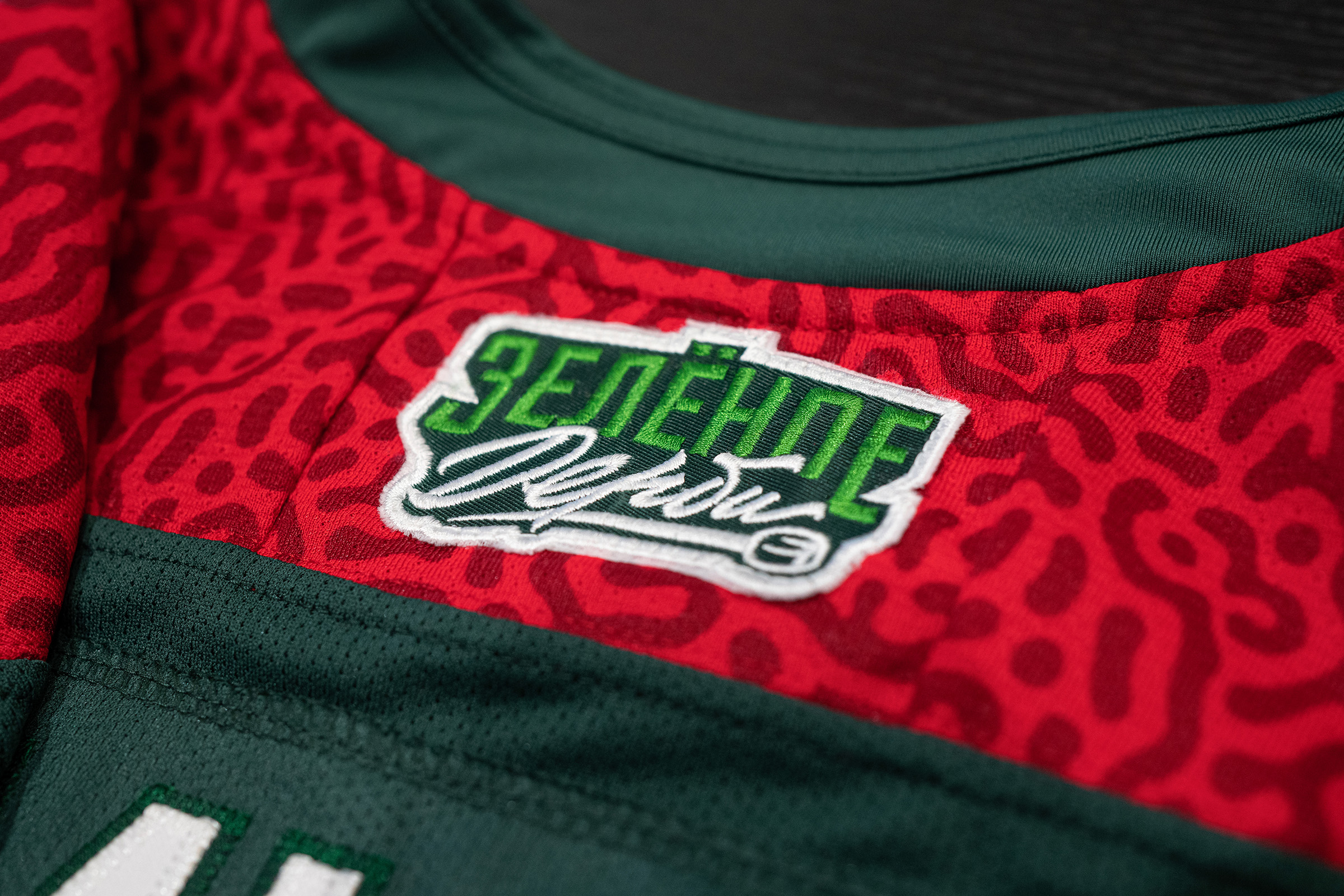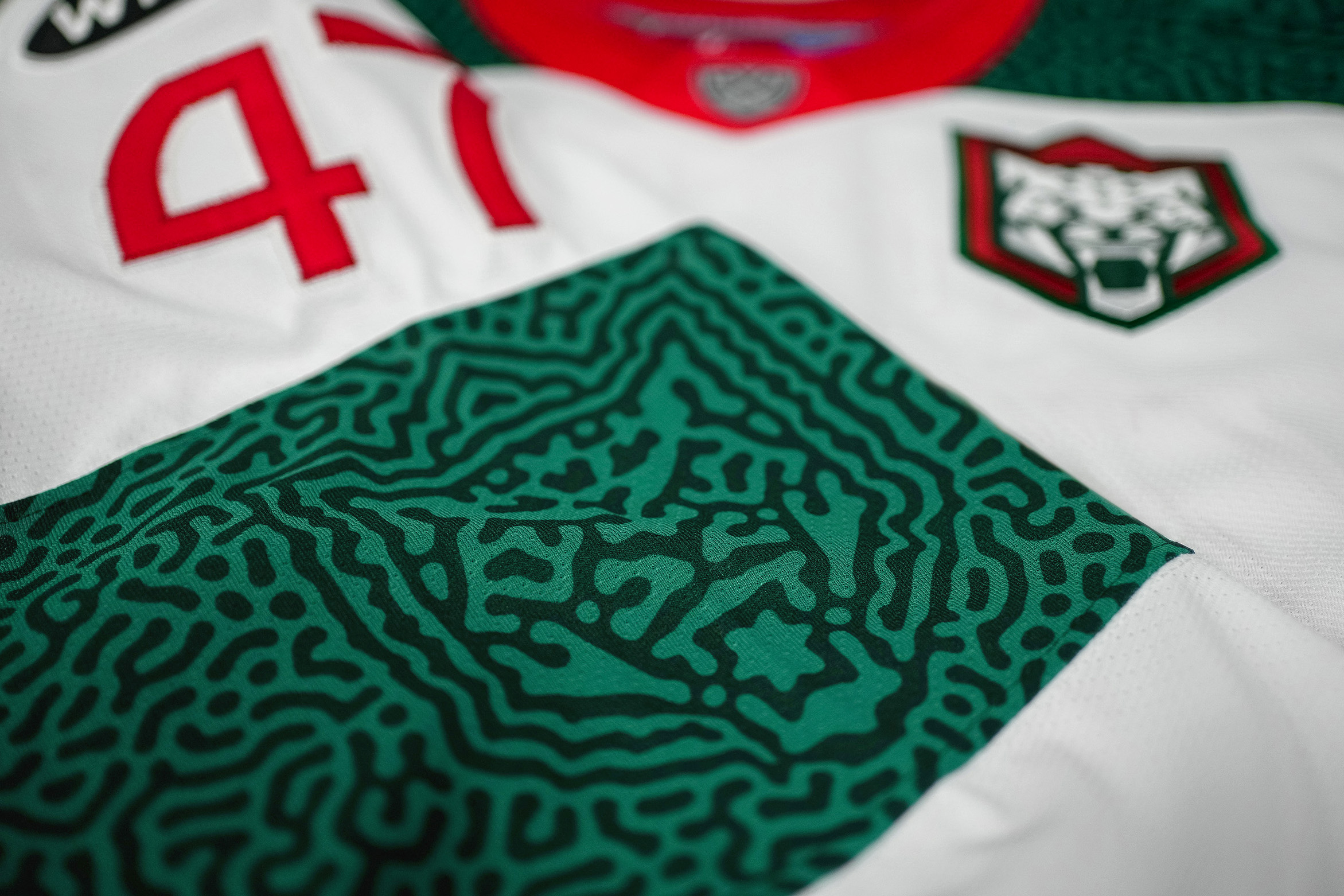 Медиа: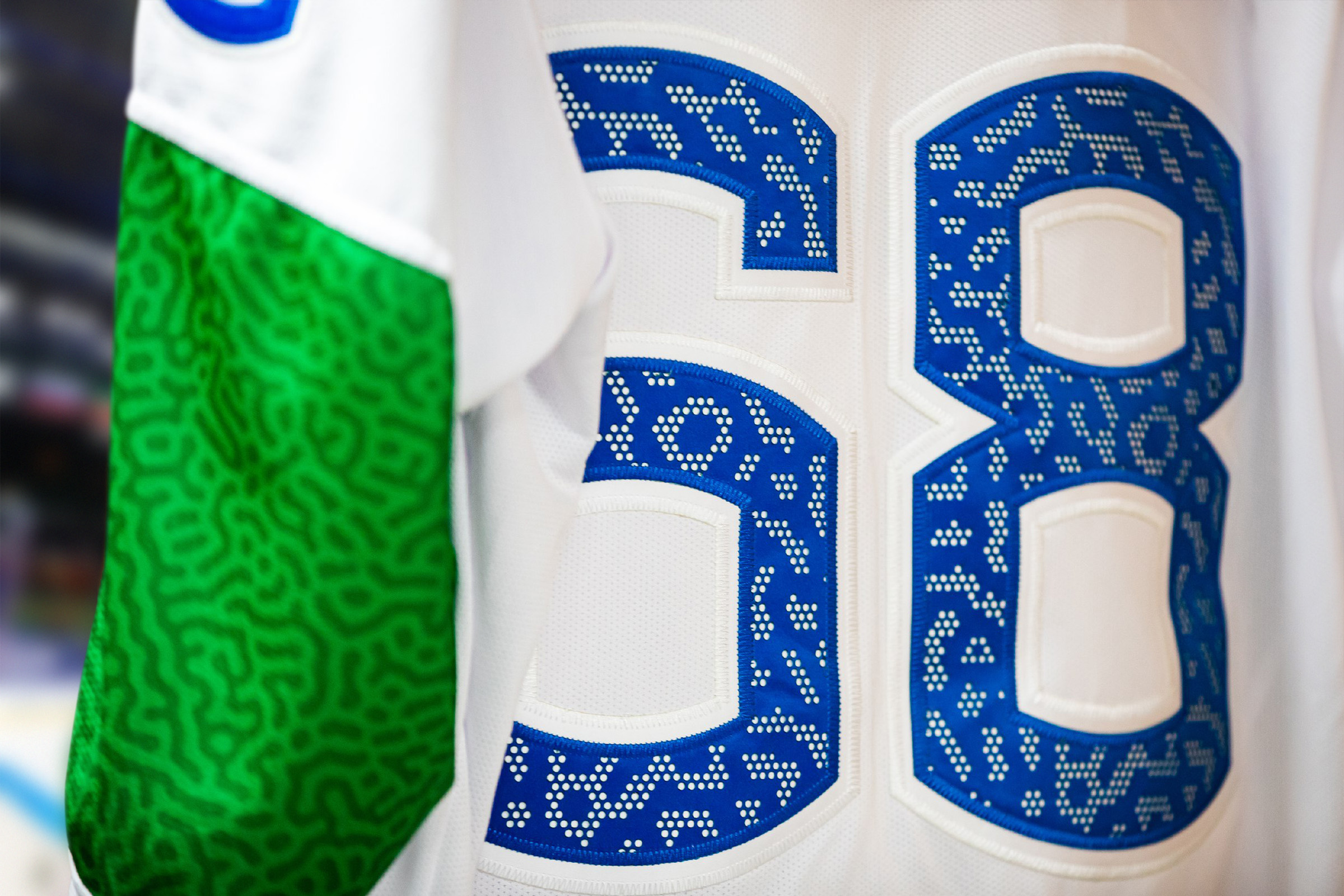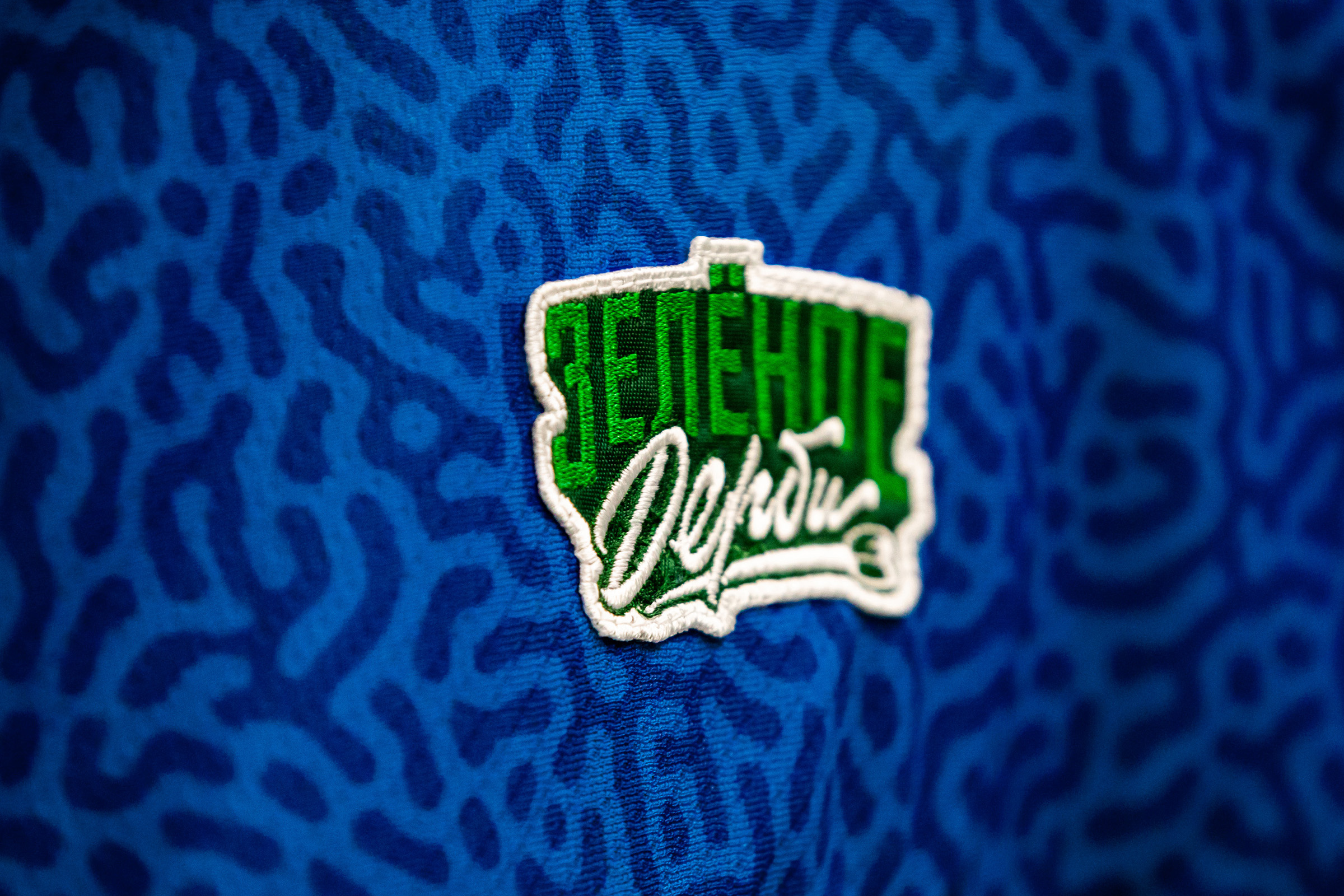 Медиа: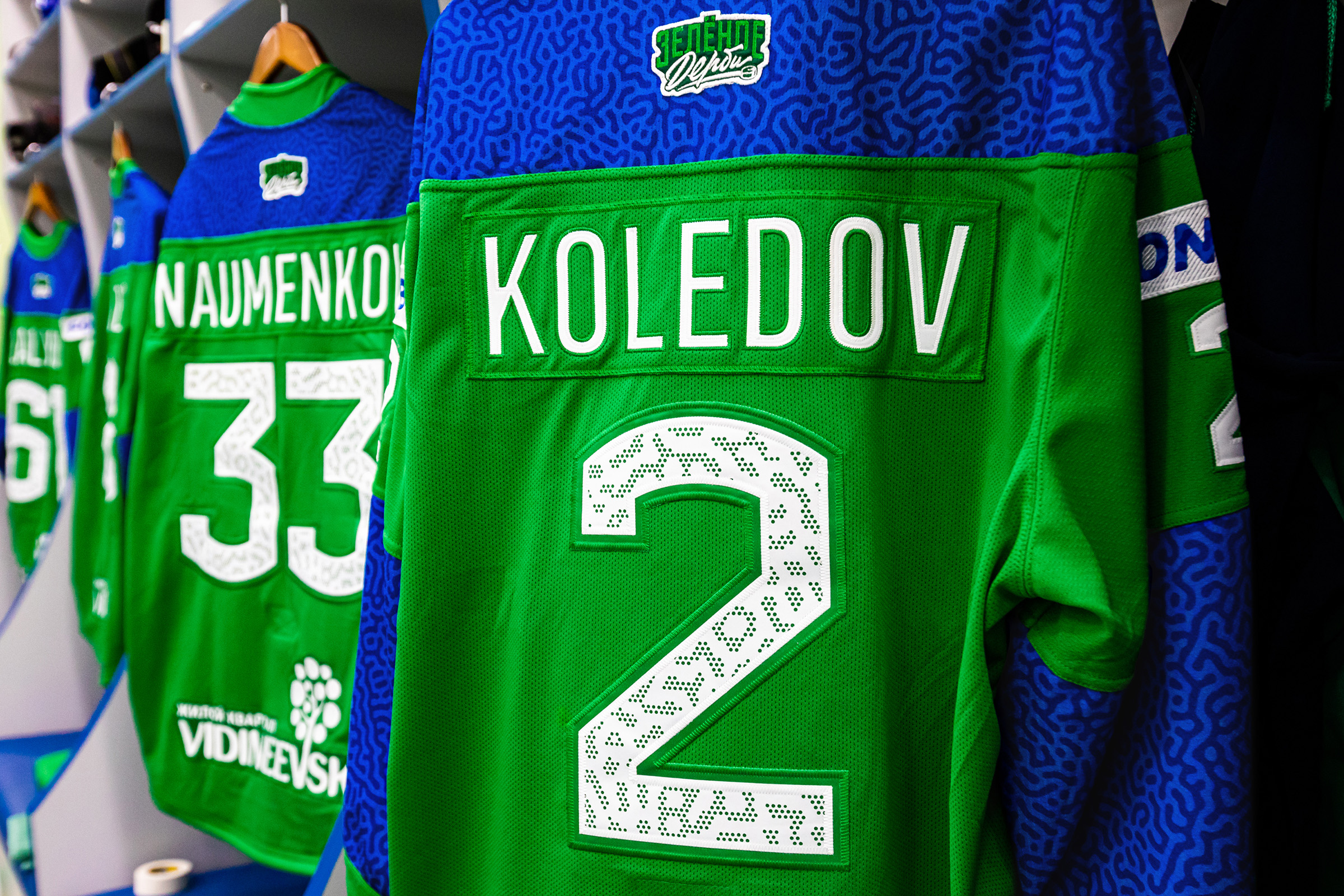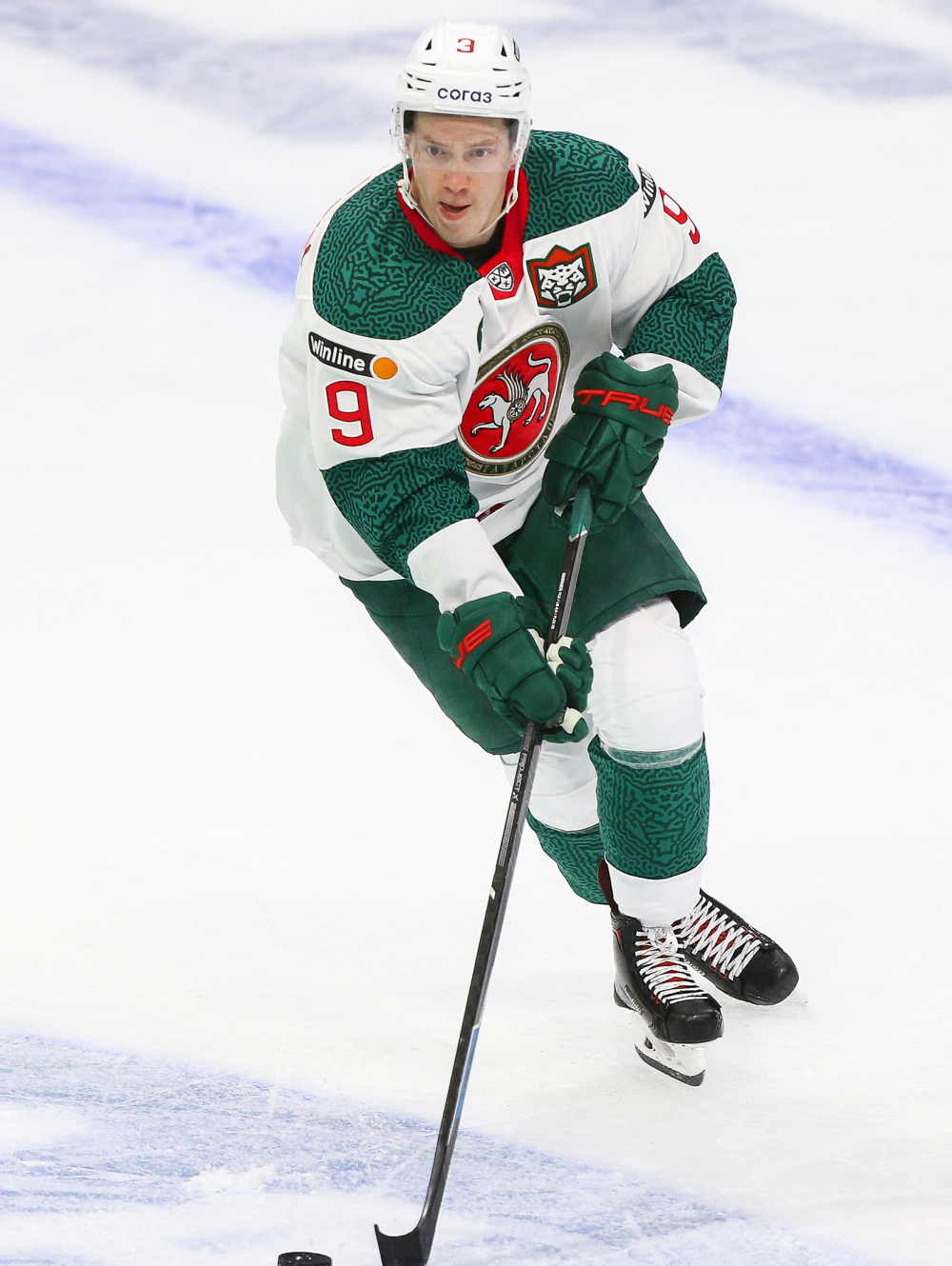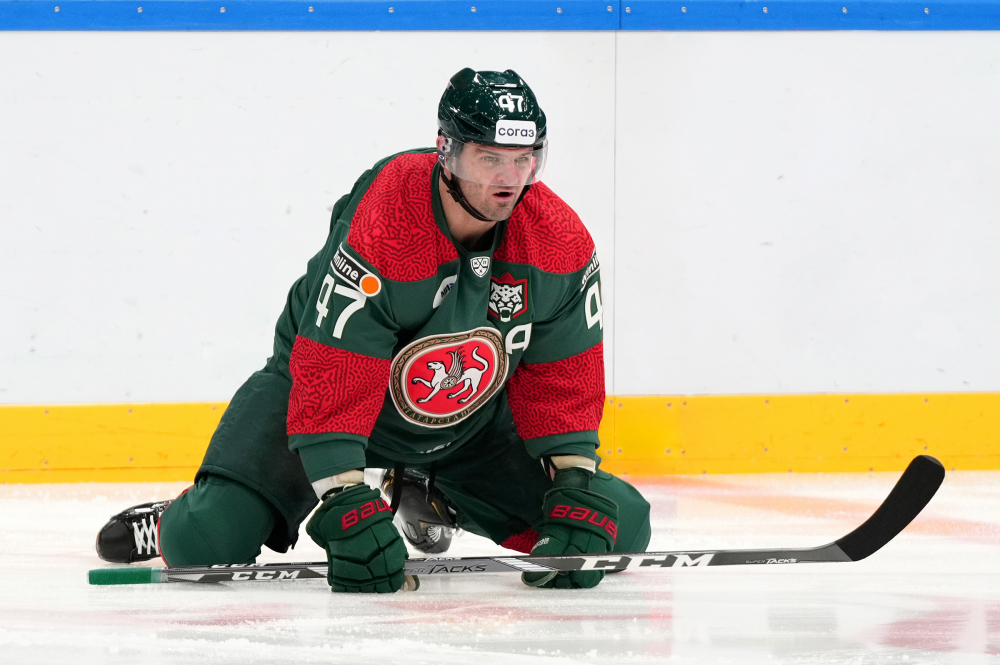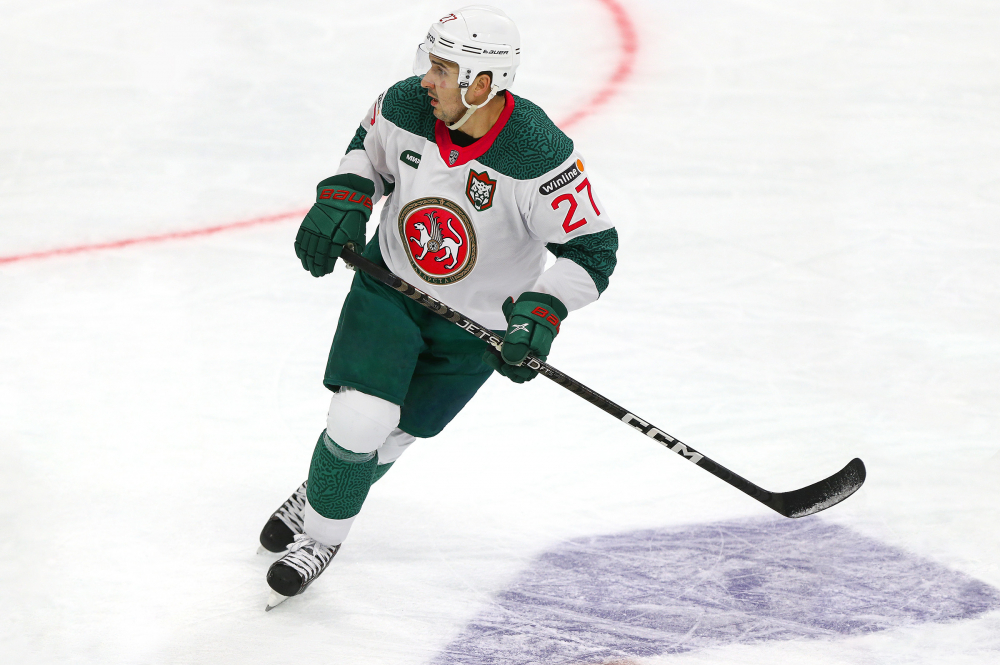 Медиа: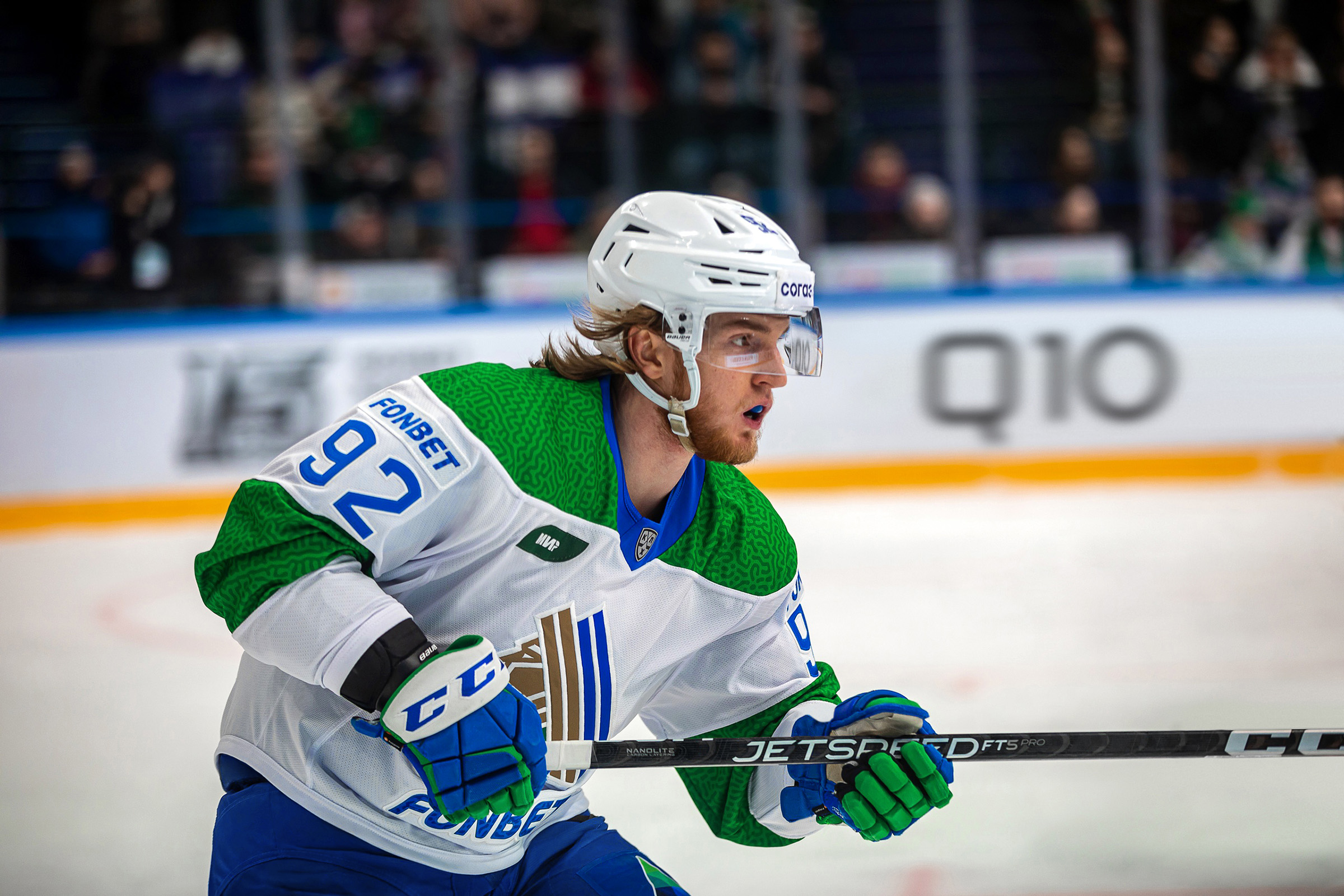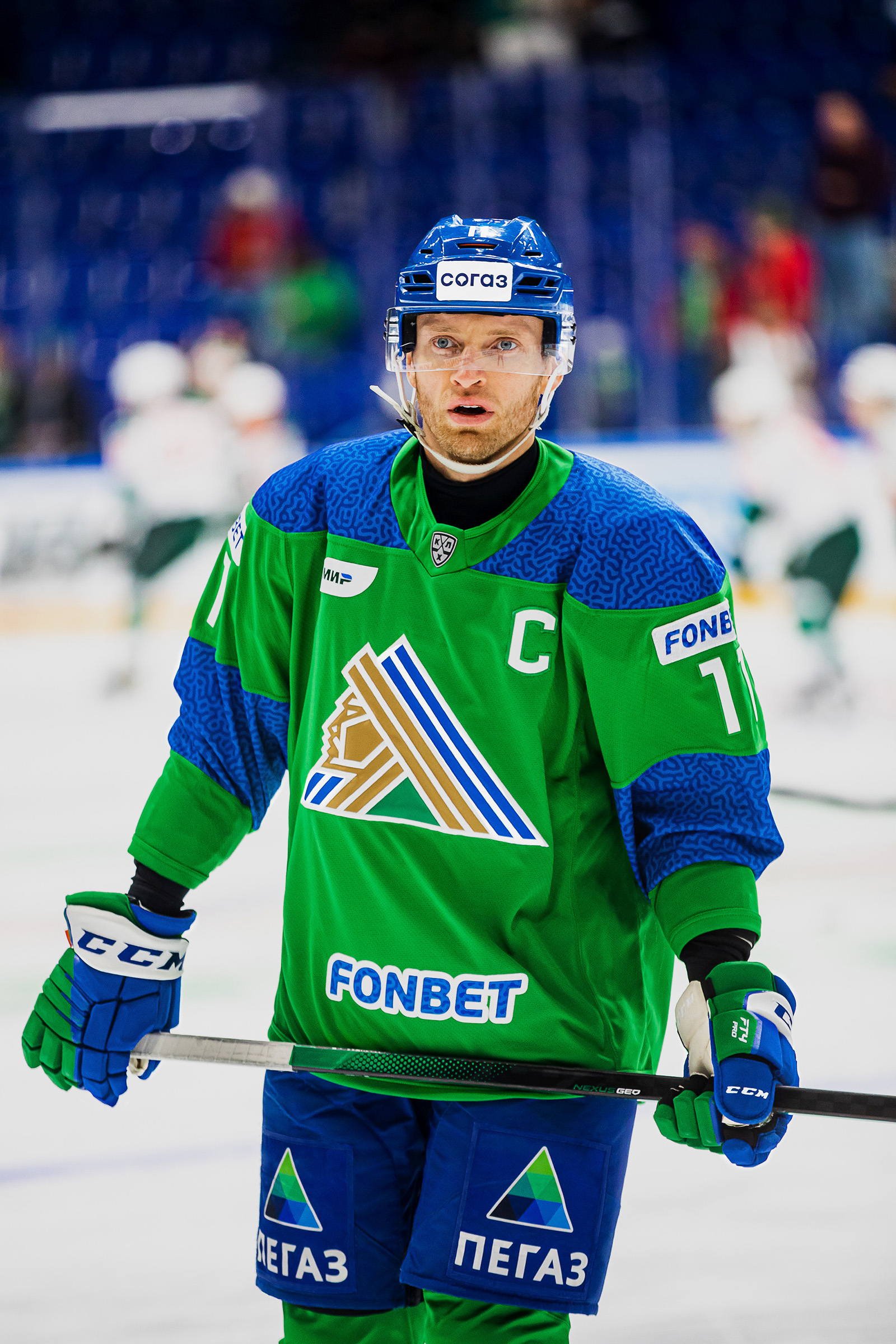 Медиа: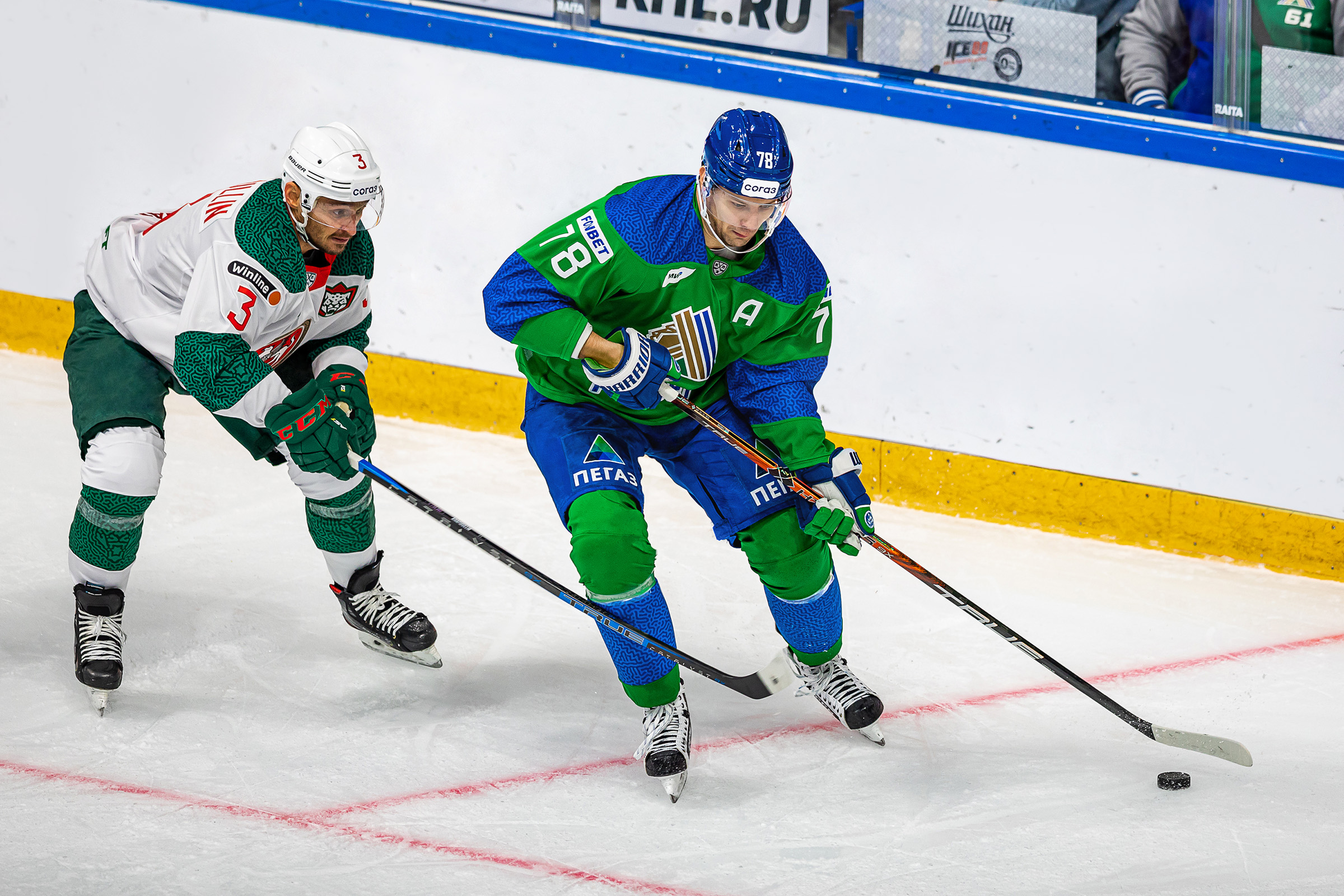 Медиа: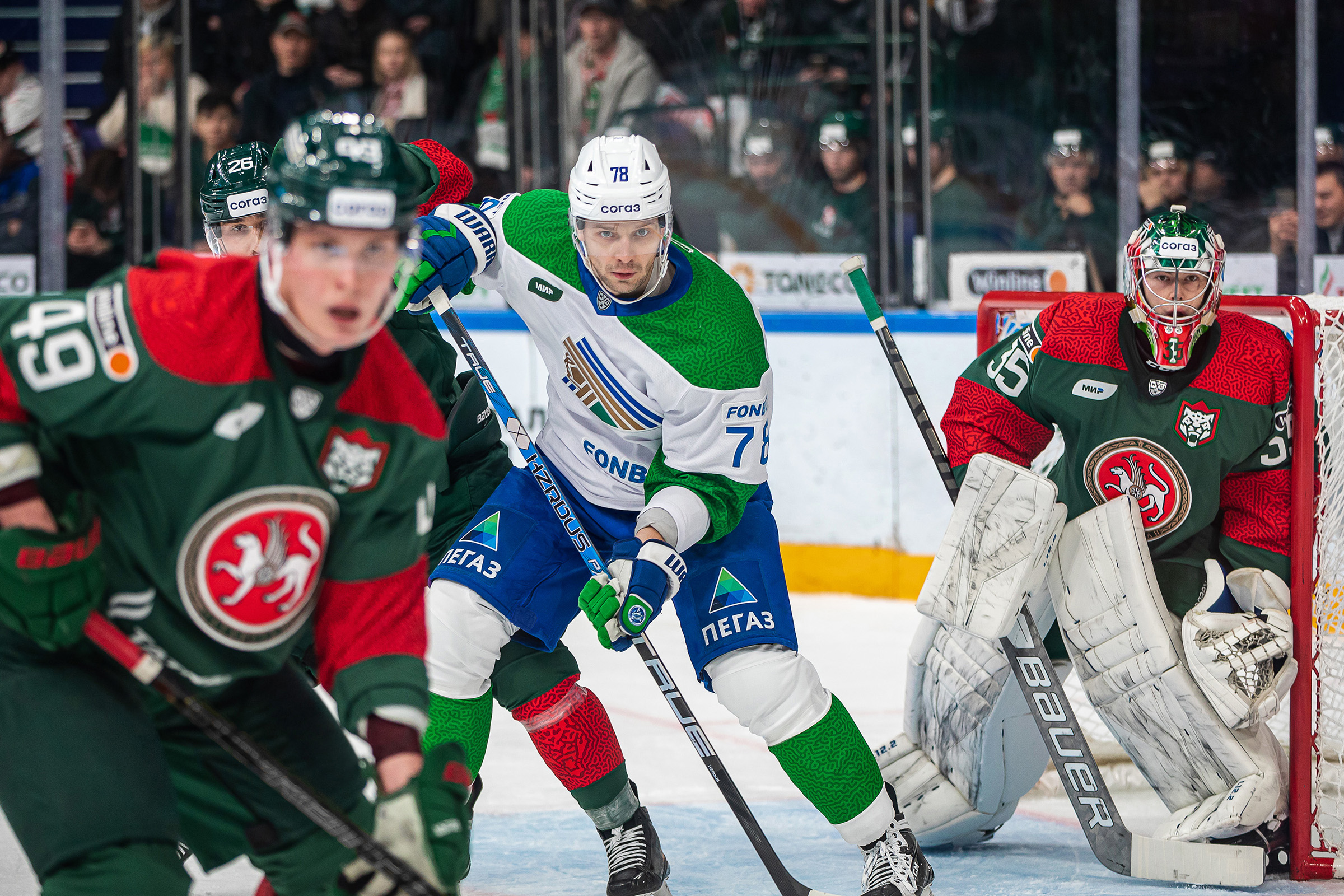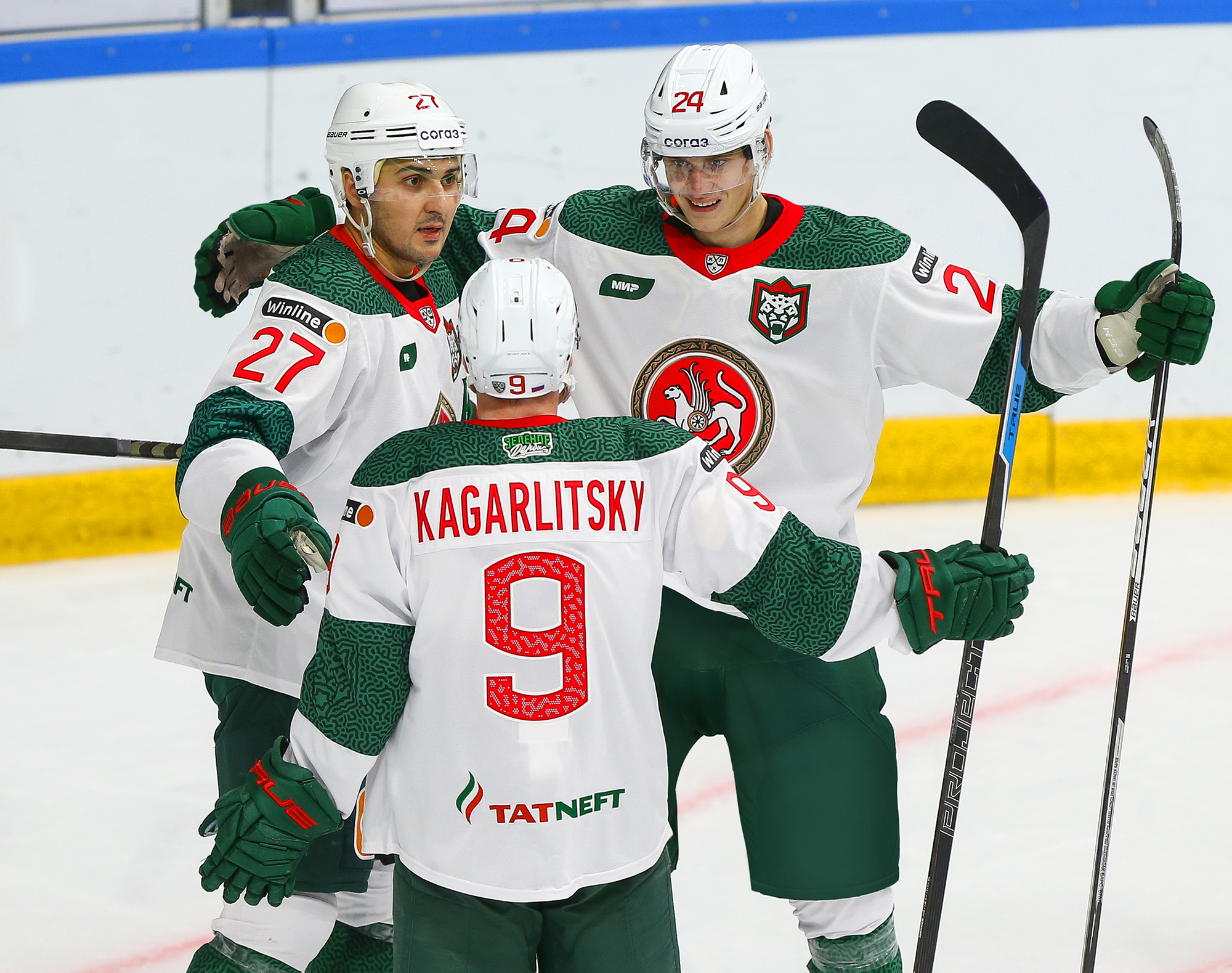 Медиа: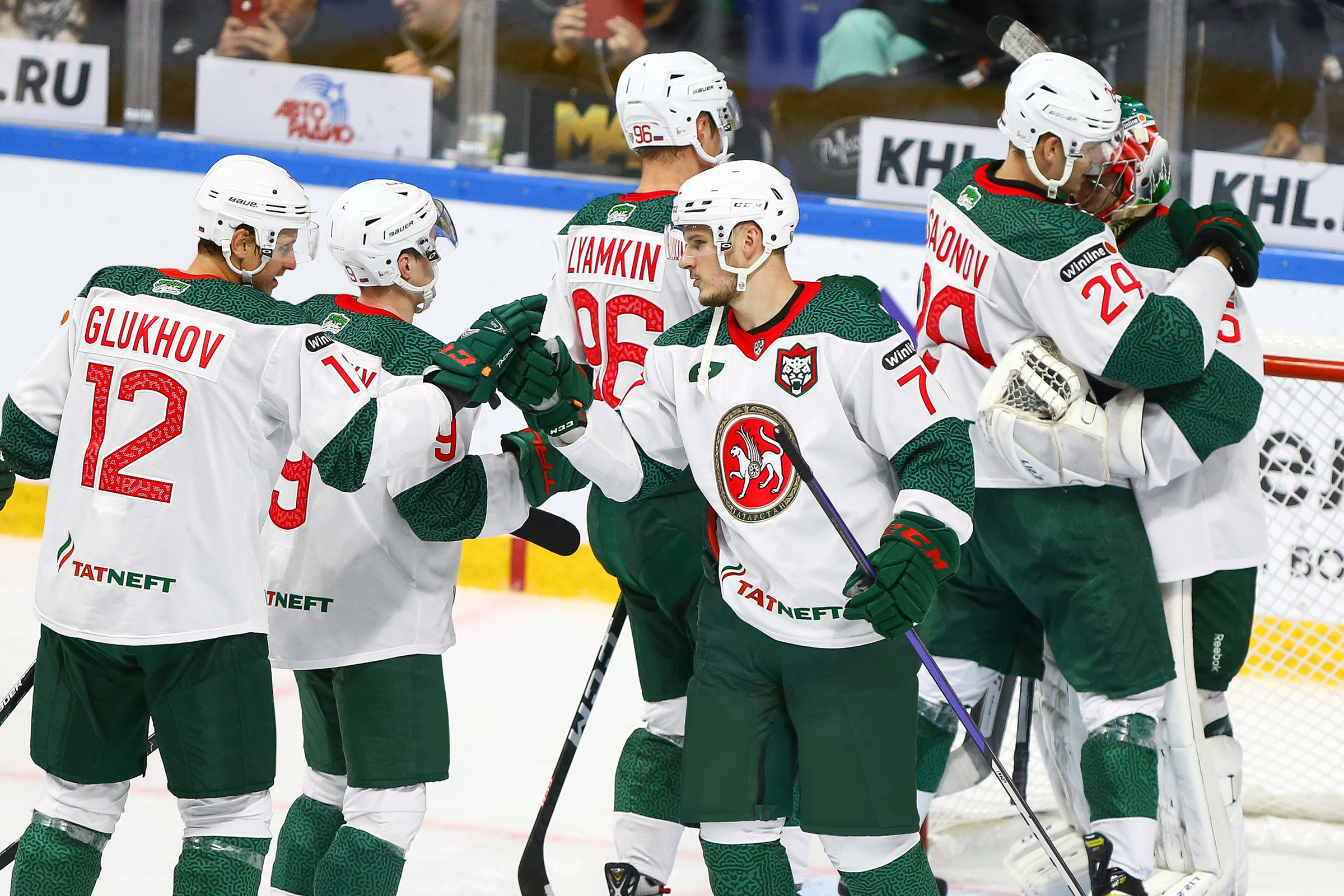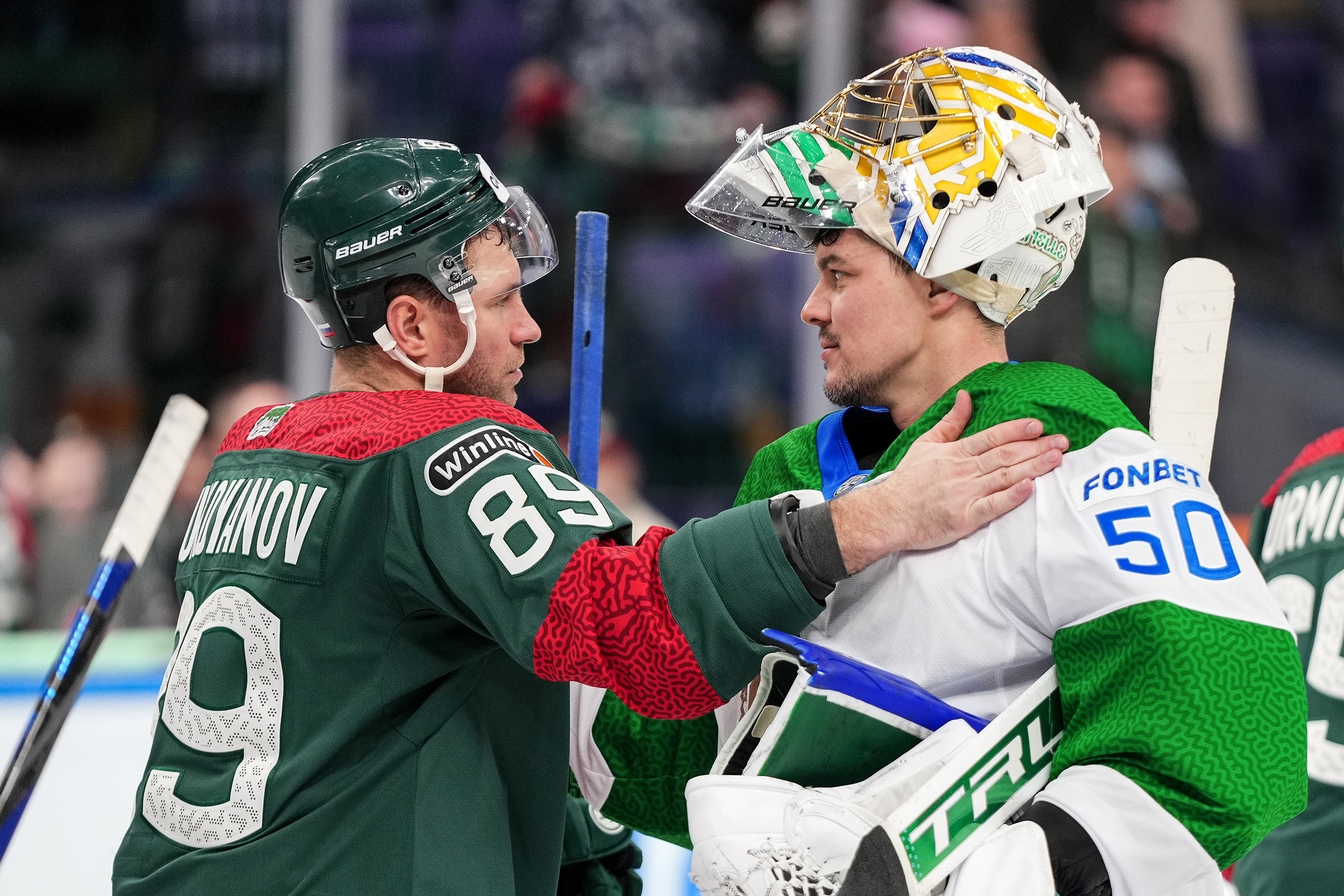 On-ice officials are an important part of the Green Derby. They are focused on keeping such emotional games within the rules. It is the first time in KHL history when the officials' jerseys comply with the general identity of the event. They still have stripes but designed in the organic pattern while a referee status is highlighted by the orange shapes on the sleeves.
Медиа: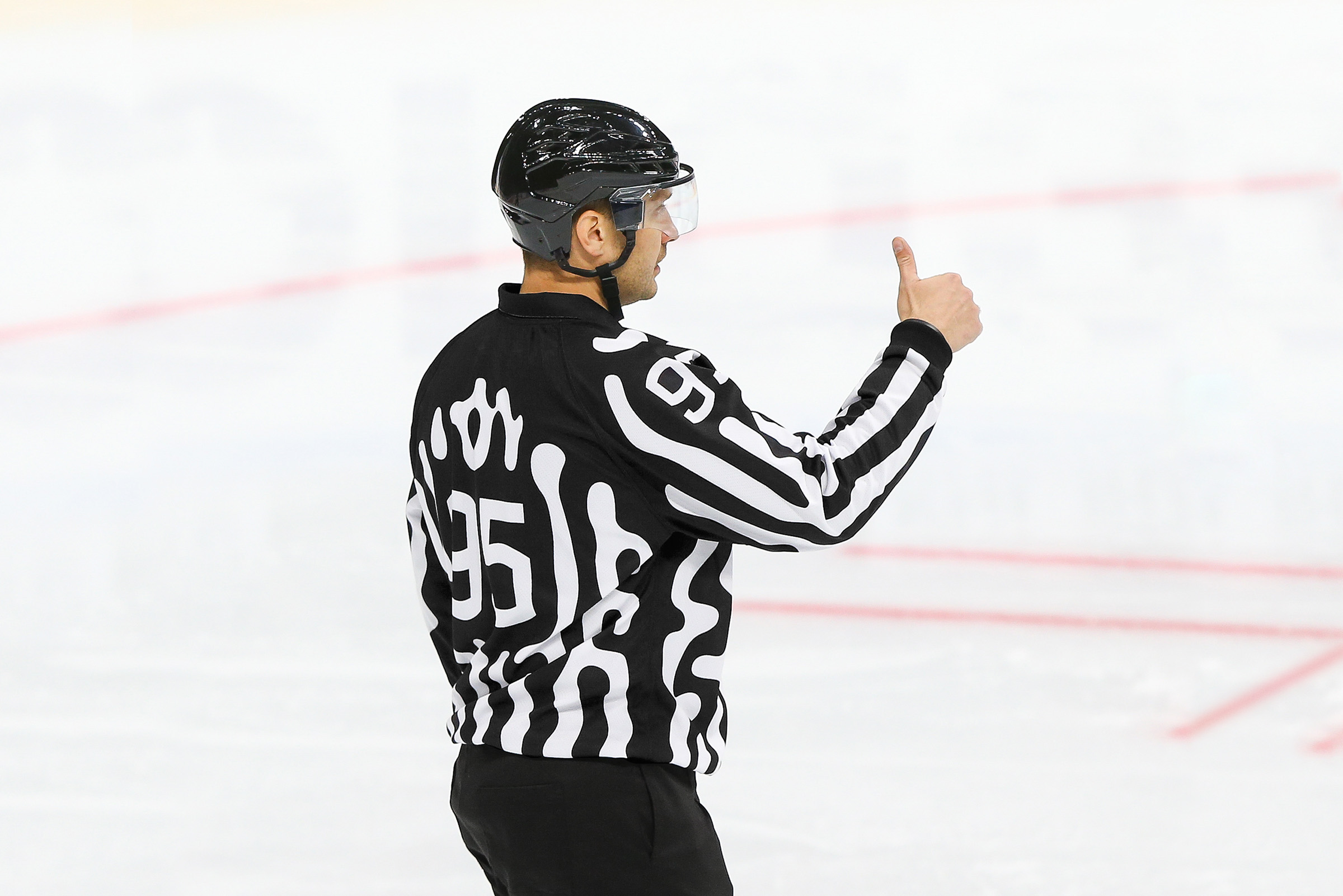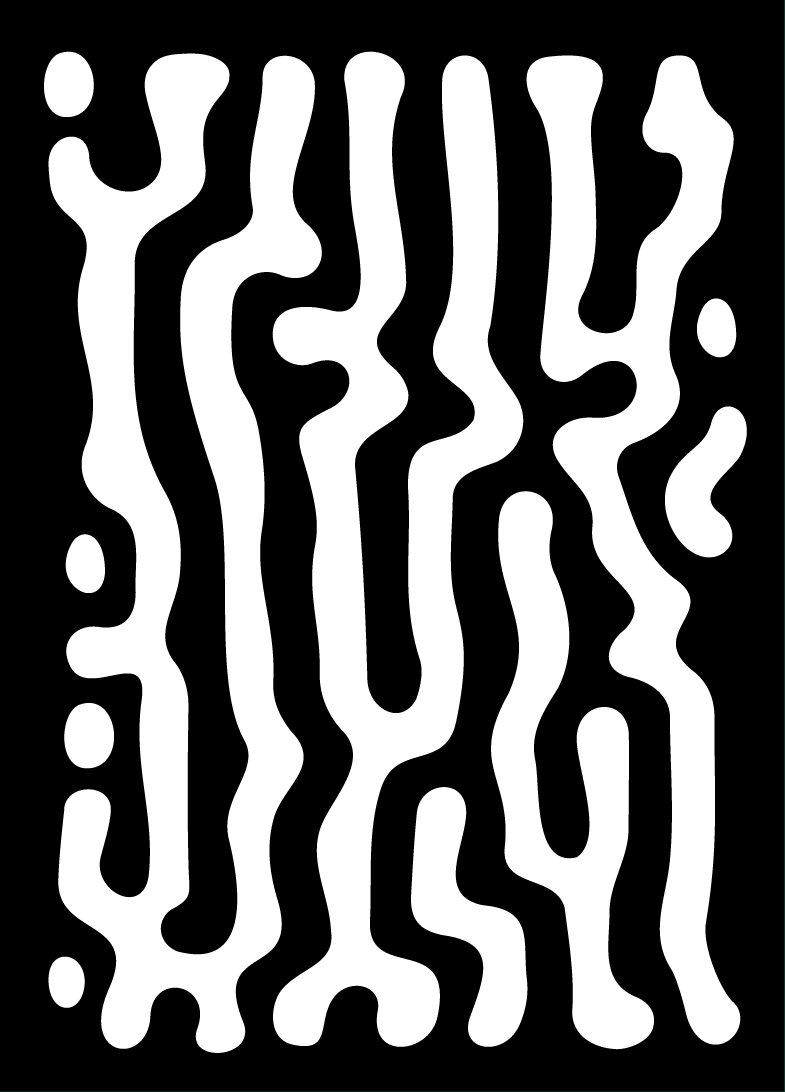 Медиа: