Game uniform for hockey club Ak Bars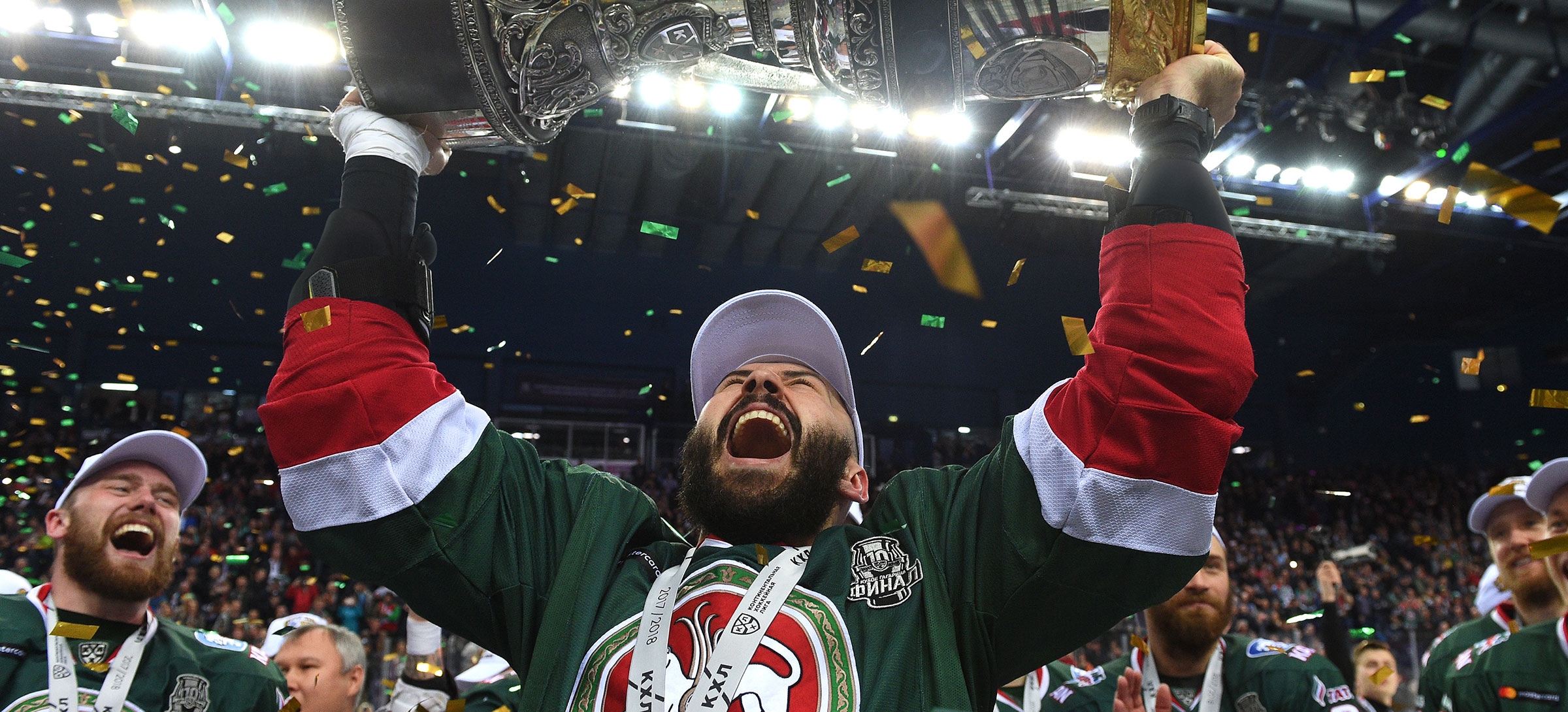 SUBLOGOS • KIT • TYPEFACE DESIGN
This is the winner uniform in Quberten portfolio! In 2017/18 season Ak Bars won Gagarin Cup wearing the uniform designed by the studio.
The design of the uniform has become less boisterous and more modern. It has long abandoned spontaneous graphics and lines. The current jersey design is determined by its cut. Only embroidery and sewn graphics are used in production. We altered the jersey green color a little bit so that it would match the equipment.
We have designed the following for the new sets: lettering Ak Bars, lettering Kazan, signature number font, decoration element in the form of tulip/paw.