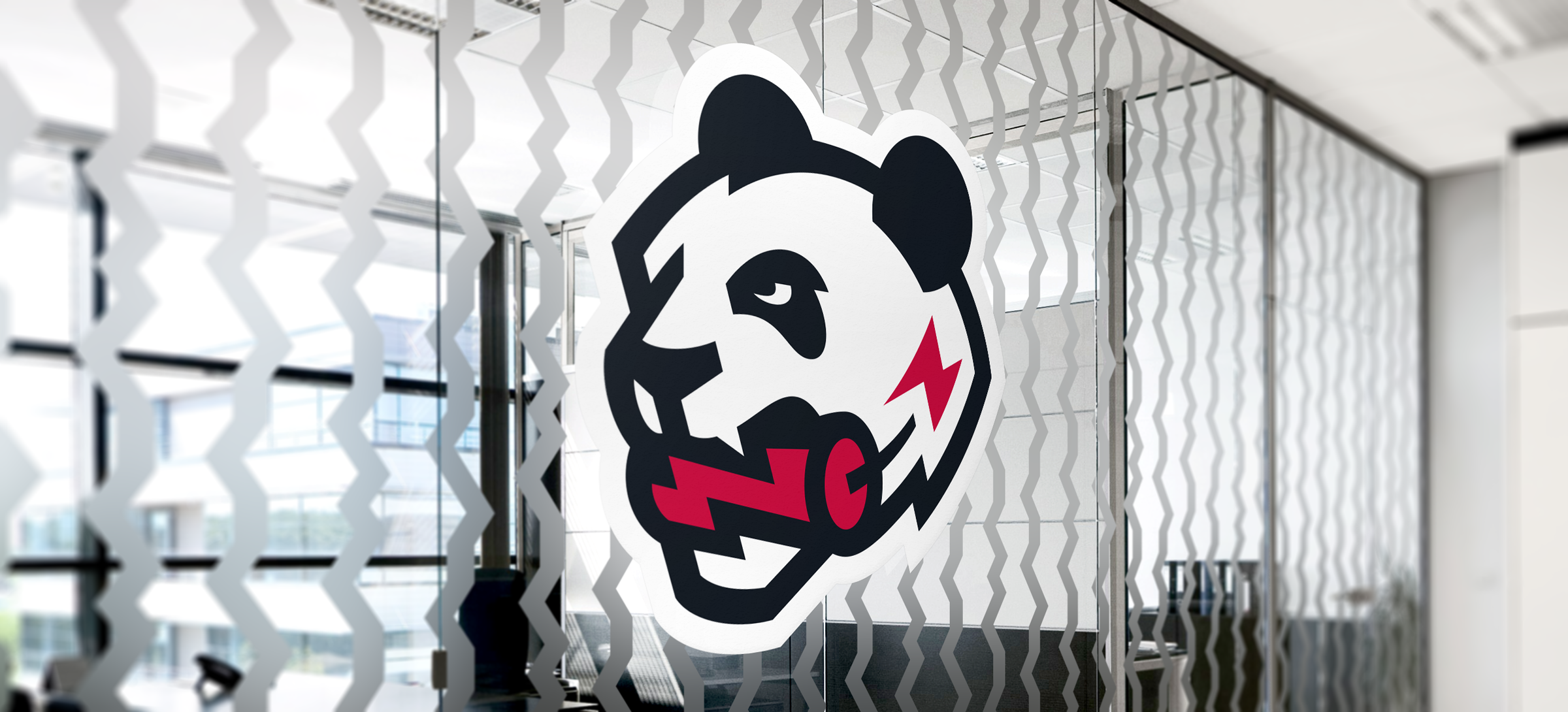 Crazy Panda Rebranding
LOGO • SUBLOGO • LETTERING • FONTS • PATTERNS • GUIDES • PACKAGE • UNIFORM
Cooperation with Crazy Panda is partly a new experience, but if we draw up some analogies, then the mobile game developer company is a large sports or esports team that doesn't go out, but tears up all the rivals. They release and subsequently refine the game for tens of millions of people.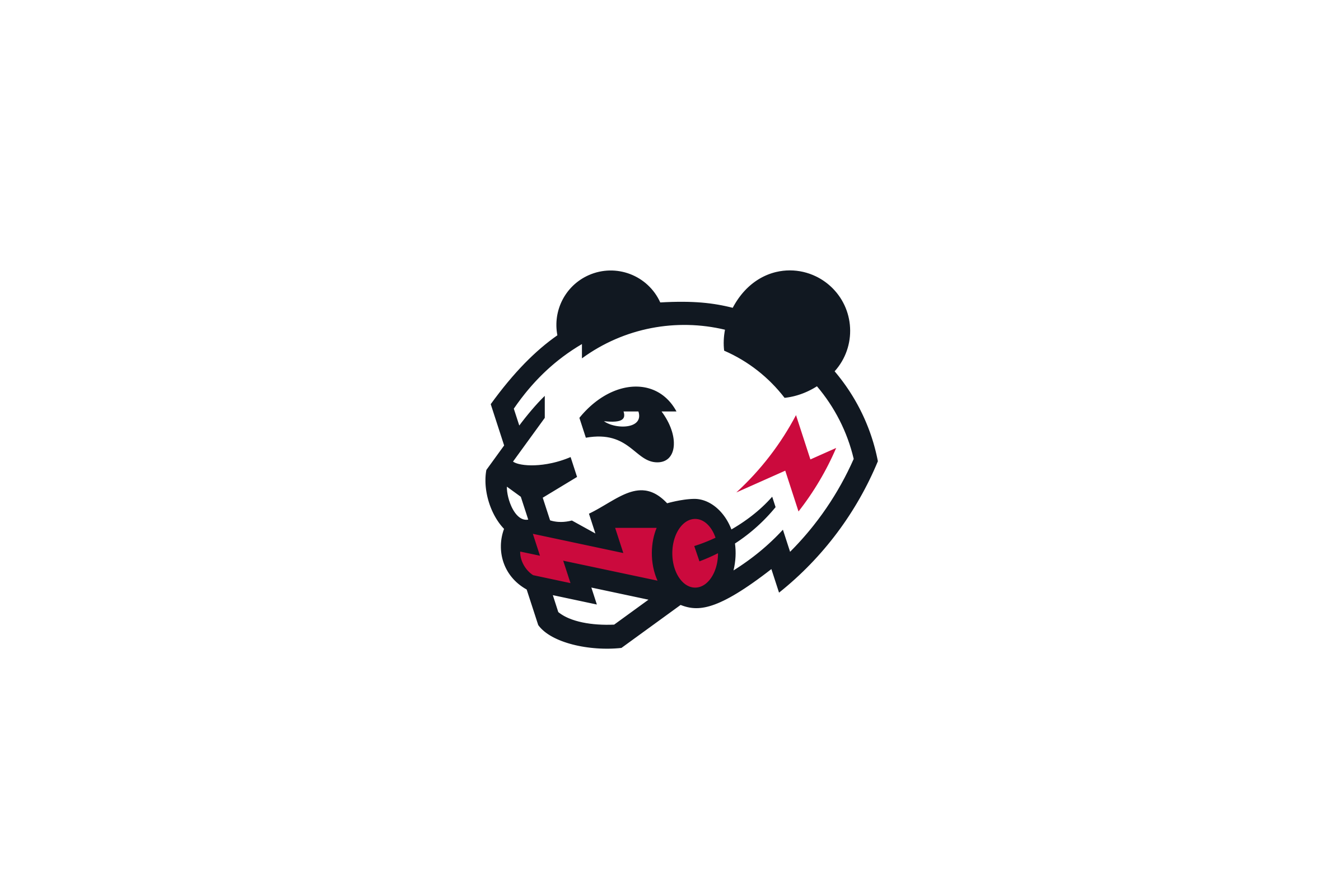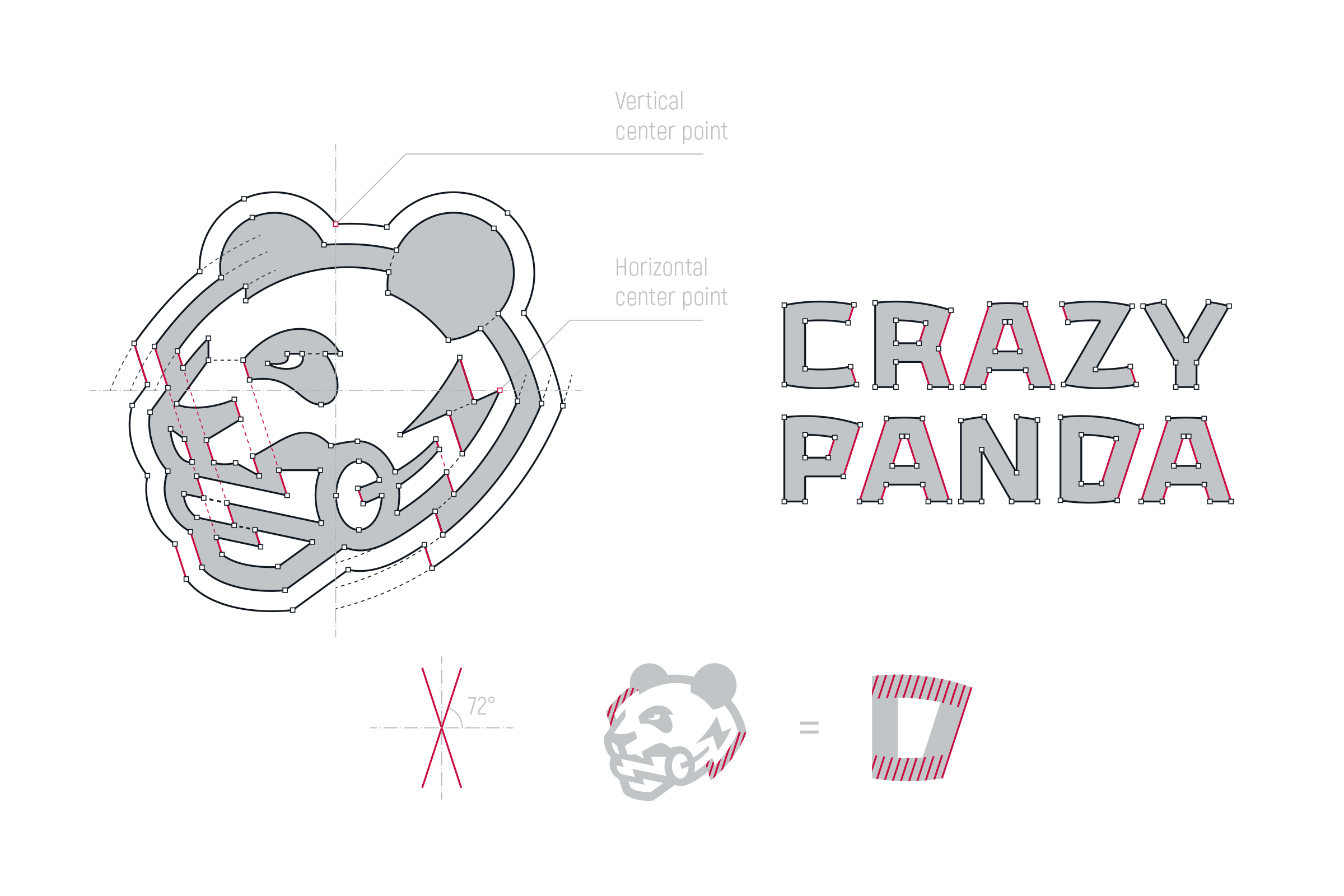 Z means Crazy Panda
We redesigned the logo, changing the character of the panda: from being a playful, cuddly teddy into a fierce, determined bear. The animal has matured, yet it hasn't lost its enthusiasm.
We paid special attention to the logo's Z element formed by a spark of dynamite. It refers to the accent consonant in the name Crazy Panda, and becomes an independent style-forming element.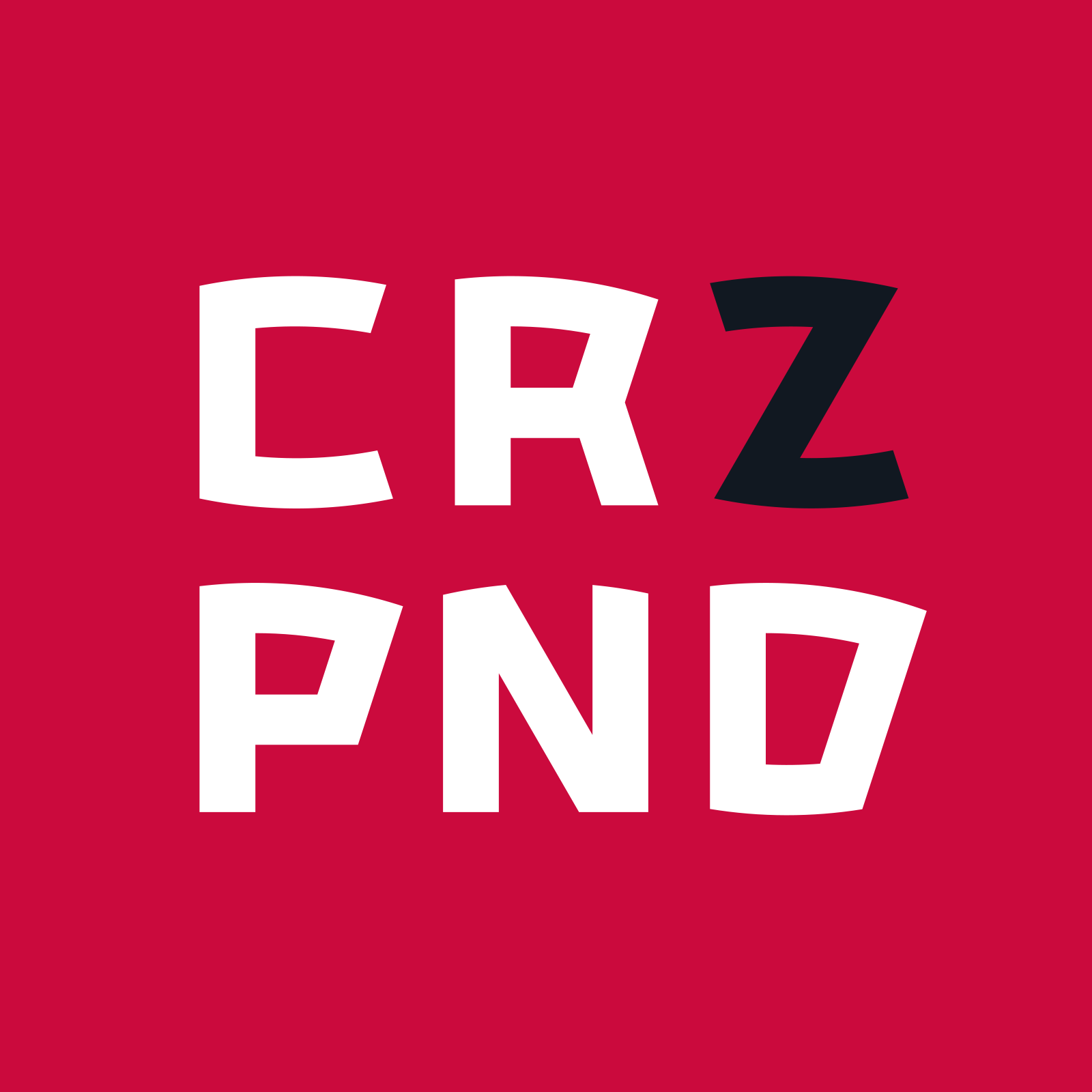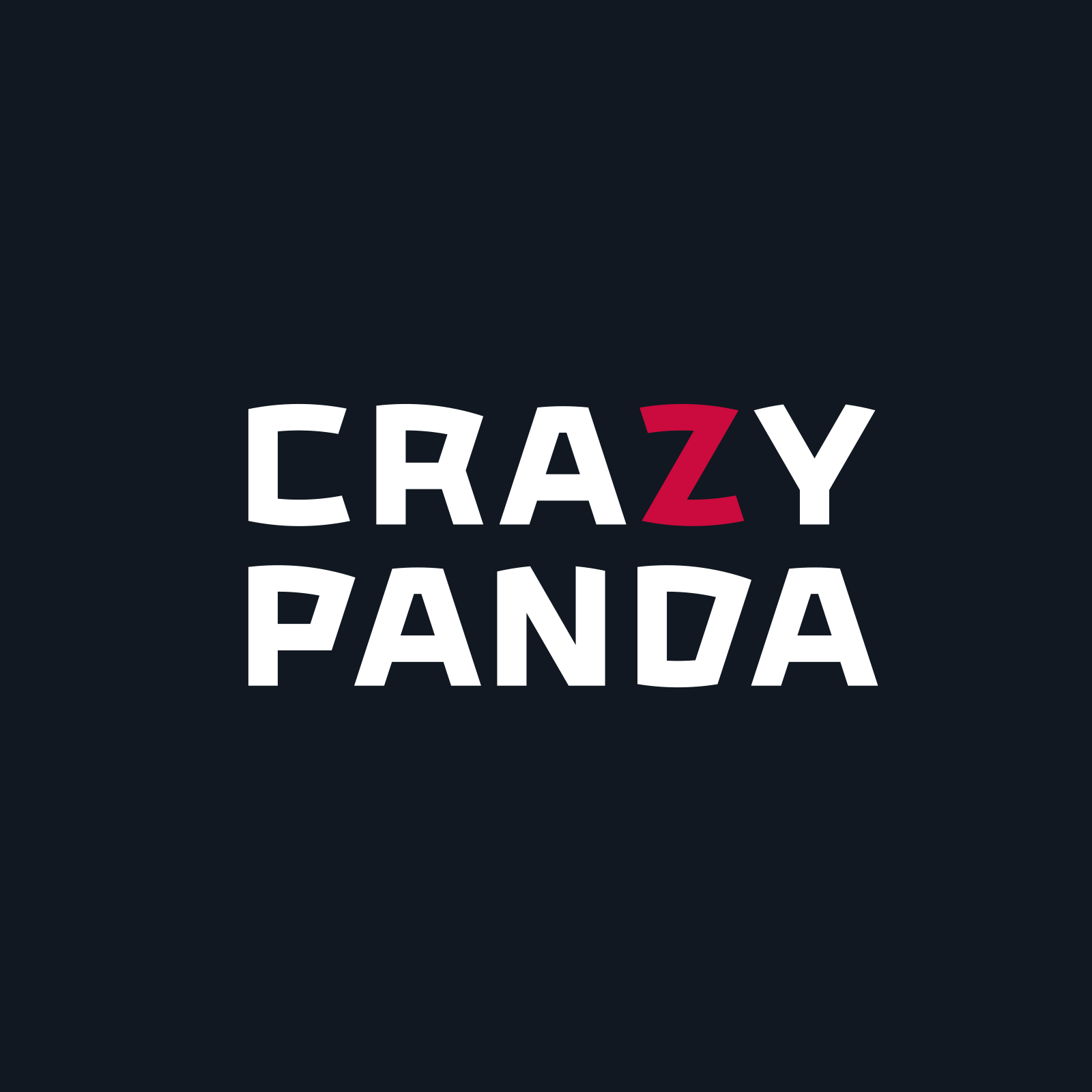 Lettering — both a part of the logo and an abstract element
The lettering doesn't only break away from the logo, but on the contrary, complements it, helping to reveal the character. The expressive design is created by a combination of arcs and rigid bevels at a branded angle of 72°, which encompasses all elements of the new identity.
At the same time, the lettering can be transformed into abstract elements for the design of spaces, SMM and other identity carriers: it can be disassembled into parts. A shortened version of the consonant lettering is acceptable — and even welcome for some informal formats.
The identity pack also includes a set of numbers in the plasticity of the logo: Crazy Panda doesn't have game kits, but there other SMM needs, and it will look great on the doors of the offices. Moreover, for corporate use, the newly released TT Prosto Sans font from the TypeType studio is selected. Lowercase letters support the character of the lettering, while uppercase letters are kept neutral and don't overemphasize.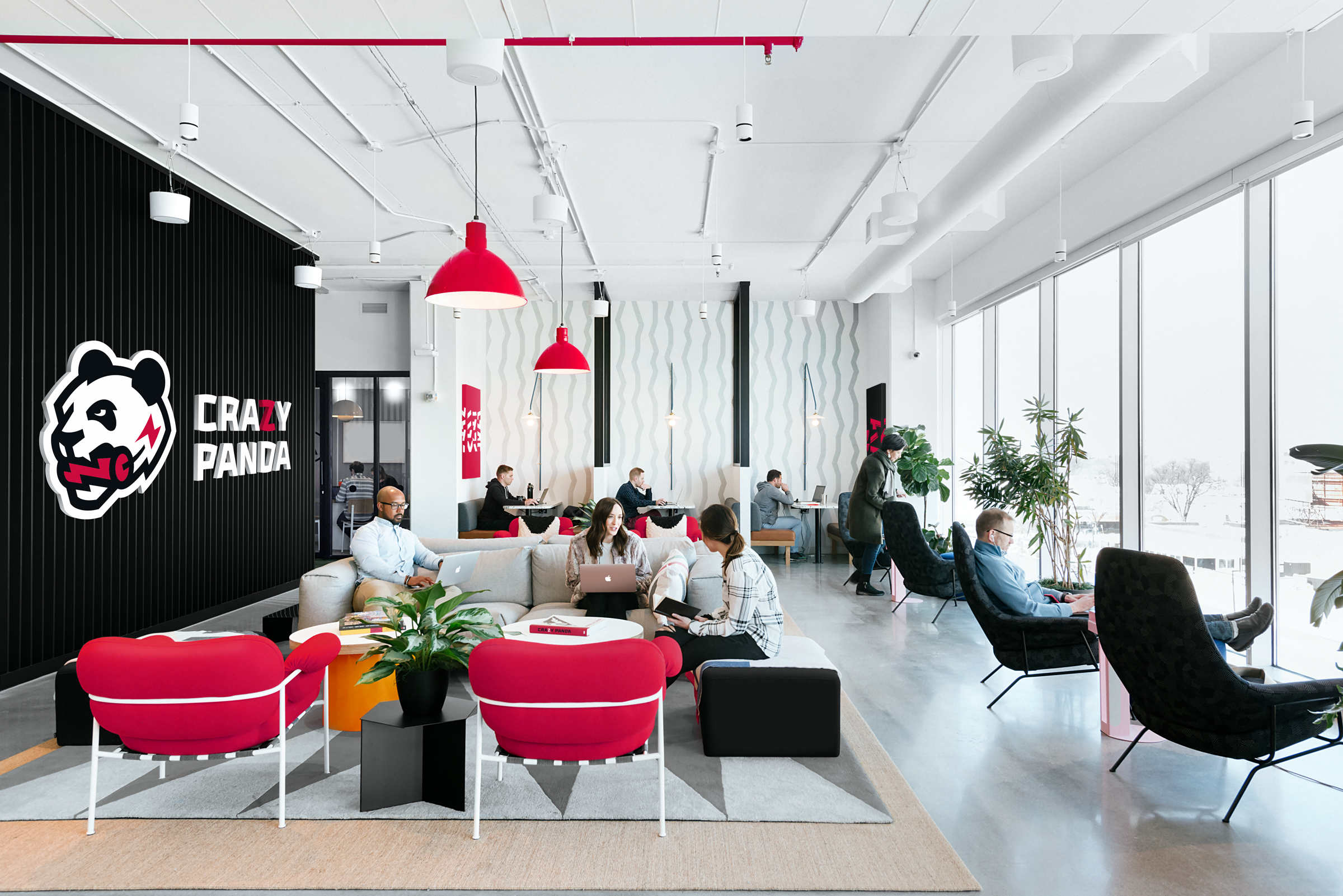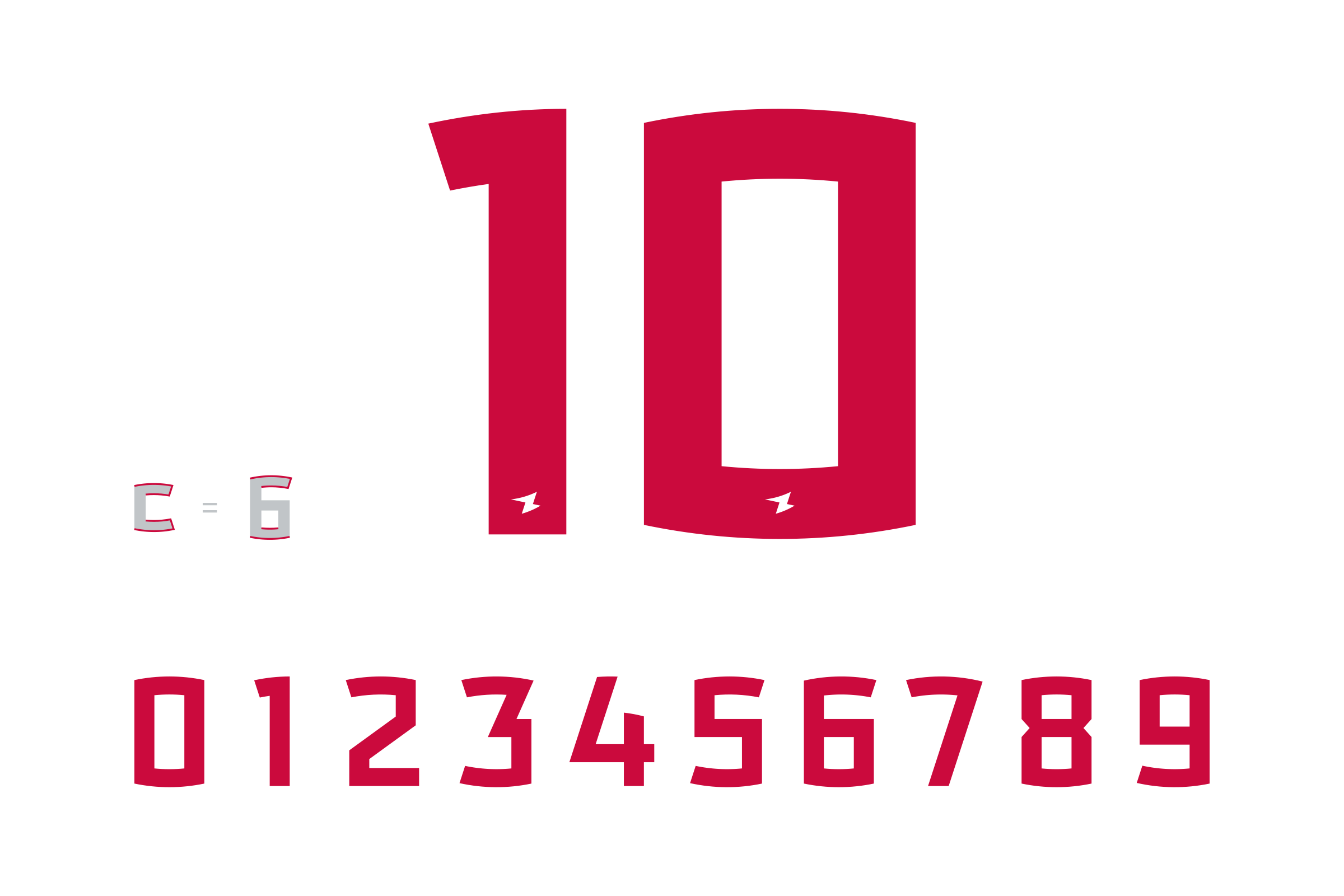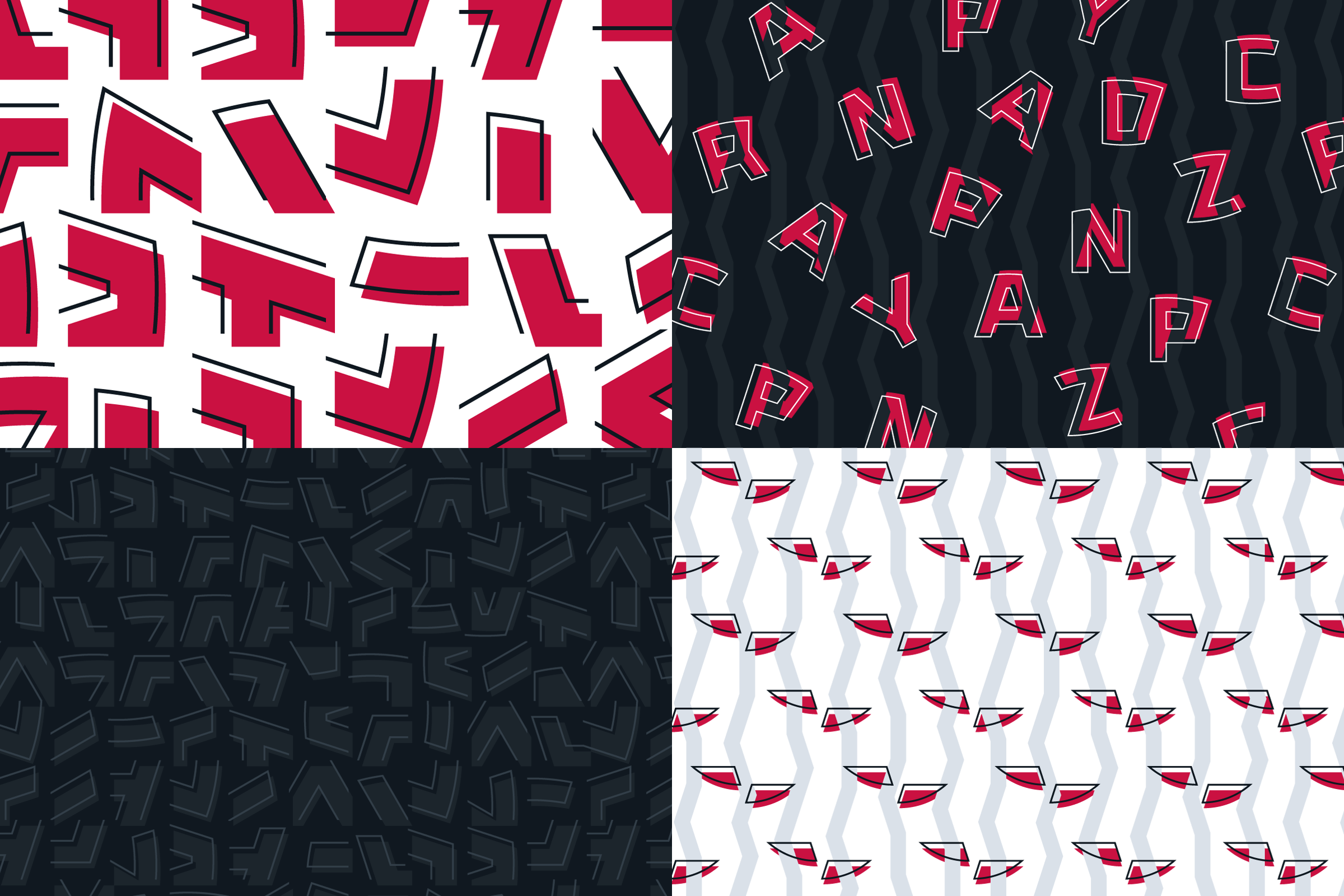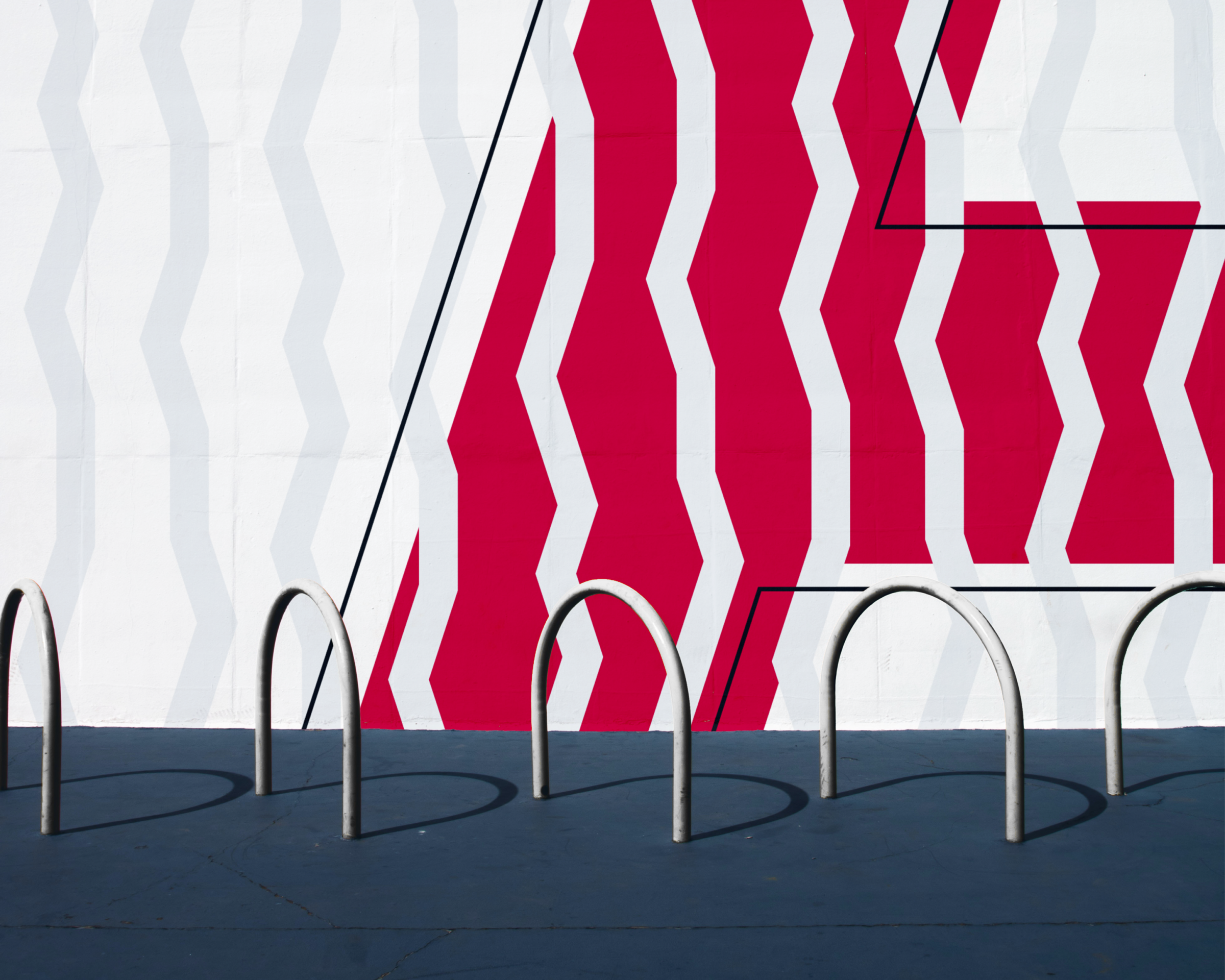 Patterns turn into panda's habitat
Games from Crazy Panda vary greatly, and this thematic scope requires a wide range of patterns and sub-elements — and even for internal needs.
We have proposed visual rules and end-to-end elements that accompany the identity. The patterns aren't just combined with each other, but are composite in nature and combine with each other to create a diverse 'panda habitat'. Often, as an independent element, a spark is used, which is simultaneously associated with the letter Z.
As for the sub-elements, each product of the company has its own genre and its own development teams, they need to be identified and systematized. The elements of playing cards can't be confused with a tower, and the pirate paraphernalia is definitely not mistaken for spaceships or a farm. Moreover, you can brand not just merchandise for developers, but also entire spaces.