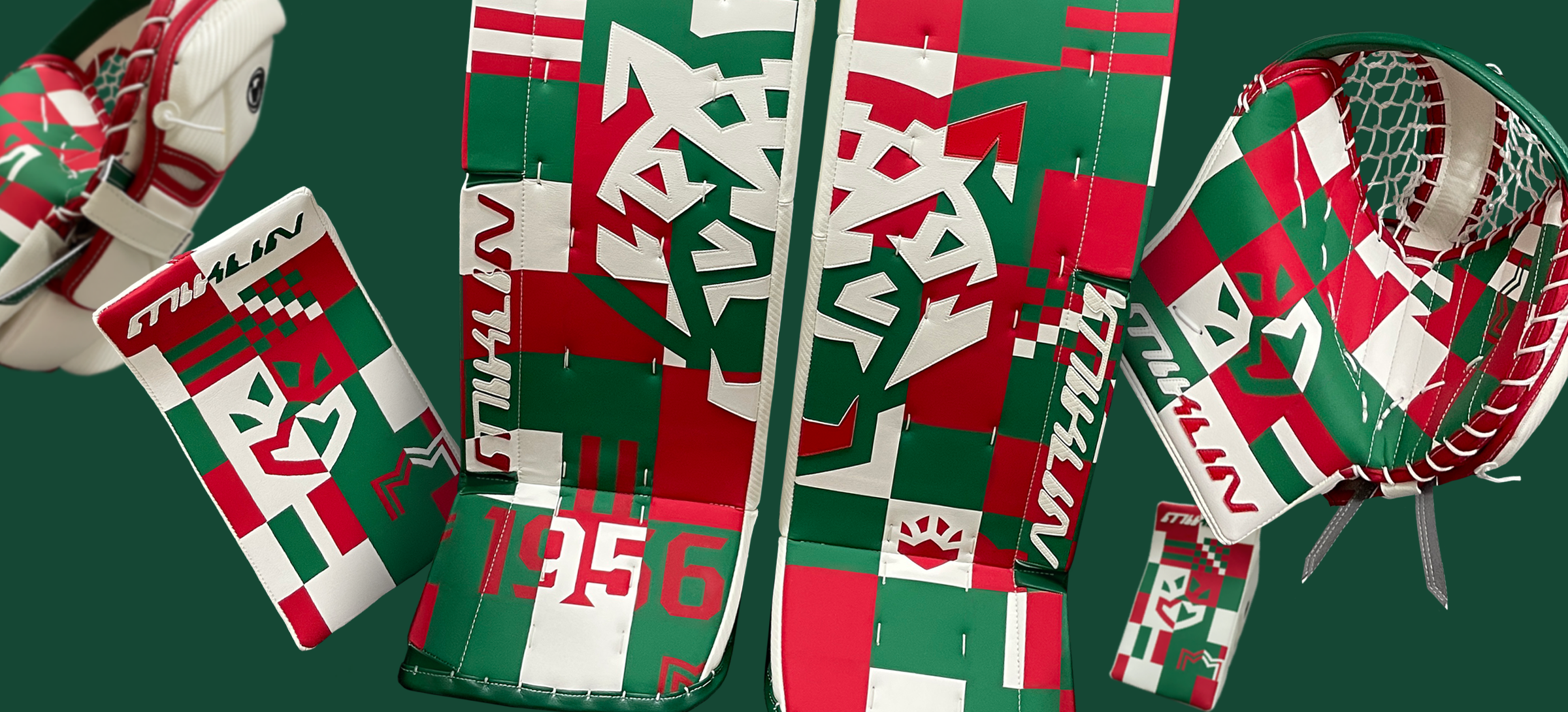 Bilyalov custom goalie gear
Ak Bars had a bright season, reaching the 7th Game in the finals. The Kazan hockey club entered the 2022/23 regular season with a new identity and kits. However, there was more to come. We got a request from the team's goaltender, Timur Bilyalov, for customization of his goalie gear. The club supported this idea. The studio prepared a unique design of the set of gear for Bilyalov based on the branded glitch graphics.
The cornerstone of the new design is the principle of deforming camouflage that destroys the silhouette. This technique disorients a forward preventing him from aiming a shot at the target bypassing the pads.
In addition to the functional load, the design of the equipment also carries a semantic one. The usual graphic elements, snow leopard and tulip, symbolize Tatarstan — the homeland of Timur and his team. The leopard's head is naturally integrated into pixel graphics. A combination of application — printing and sewing elements were used in making.
The personal design of the goalkeeper gear sets Timur Bilyalov apart from other goalies of the league, attract the attention of fans and perhaps helpes to make spectacular saves.