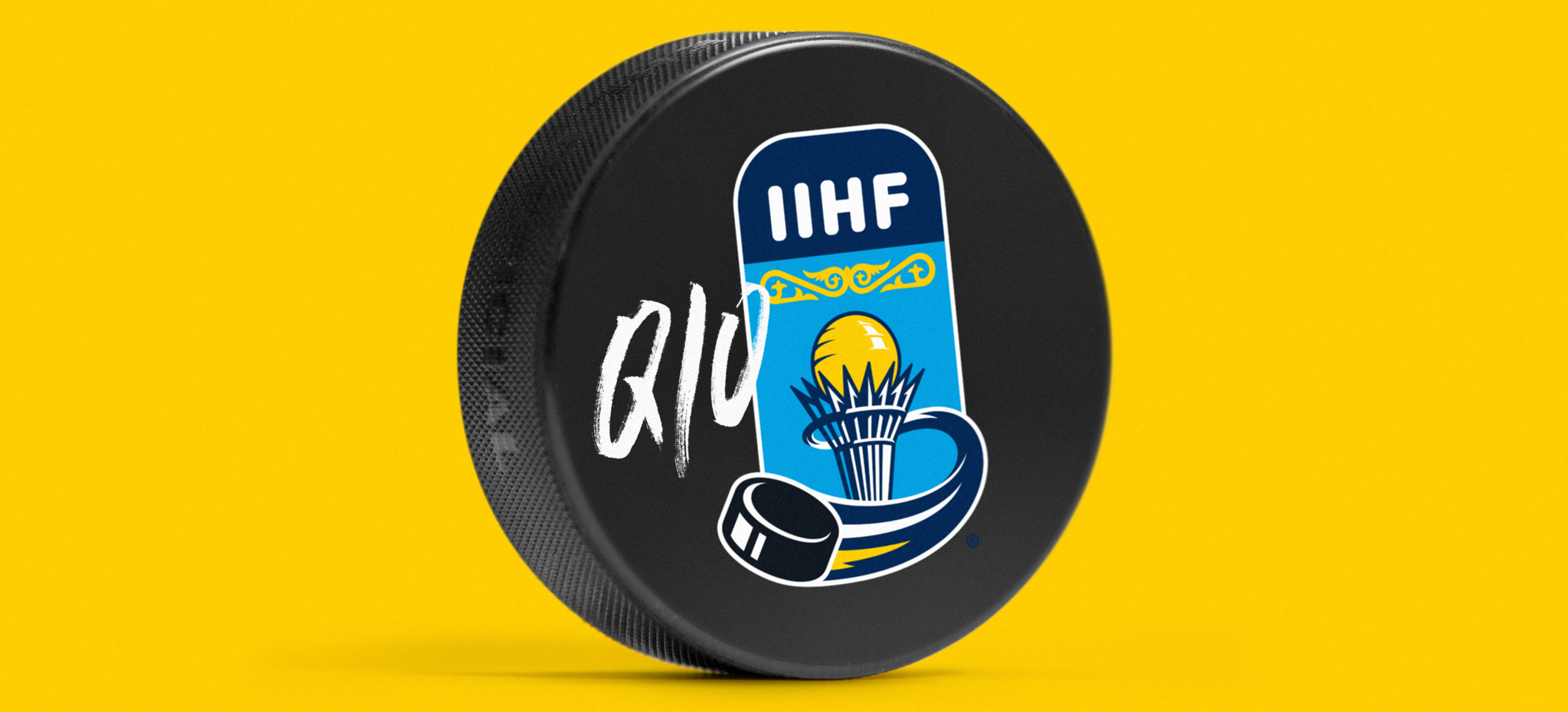 Identity of the World hockey championship in Kazakhstan
In 2019, Kazakhstan hosted the Ice Hockey World Championship for the first time in history. Such an important event for the country needs a strong corporate identity, which will act as both the host's own business card and a universal sign for an international audience. Combining the historical and geographical features of the country and the traditions of the annual tournament requires elegant, concise solutions.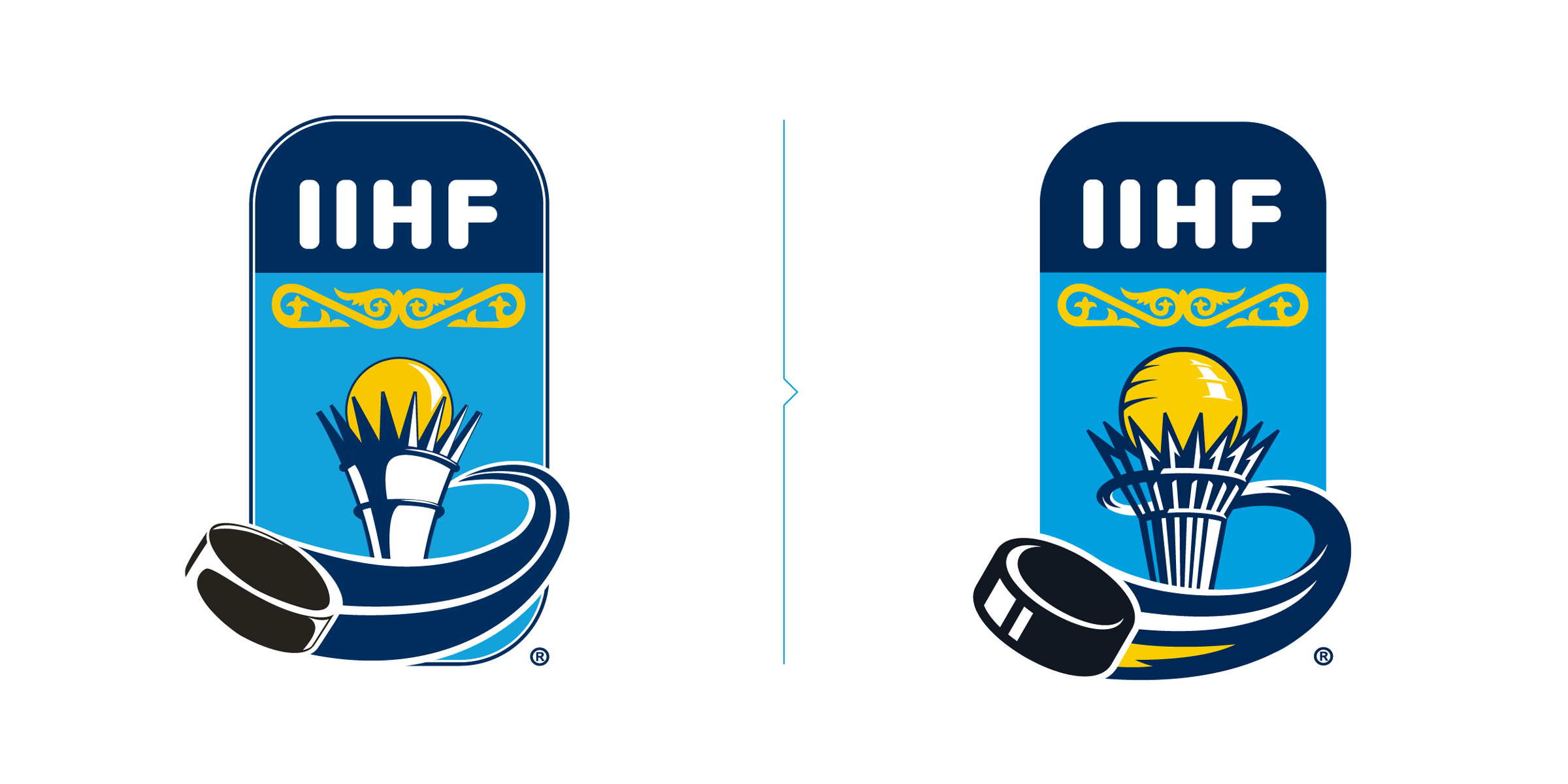 The basis of good national symbols: pure graphics and harmony of colours
The first version of the logo had a lot of problems, they made it difficult to perceive and prevented the promotion of the tournament. First of all, this is a weak illustration: the Baiterek monument is somewhat similar to the real thing. The rendering of the puck is unprofessional, and the graphics of the tail of its trajectory are spontaneous and don't really echo the other elements of the logo. Furthermore, the lower right corner sticks out like a sore thumb.
When we corrected these errors, the logo turned out to be clean and concise.
The rethinking of the colour scheme also helped. Now the colours are harmoniously distributed over the entire area and look logical, allowing us to achieve maximum identity of the sign.
We have preserved the national ornament, but in a cleaner and more elegant design. So the geographical reference remained visually obvious, without creating graphic garbage.