Restyle and uniform of HC Jokerit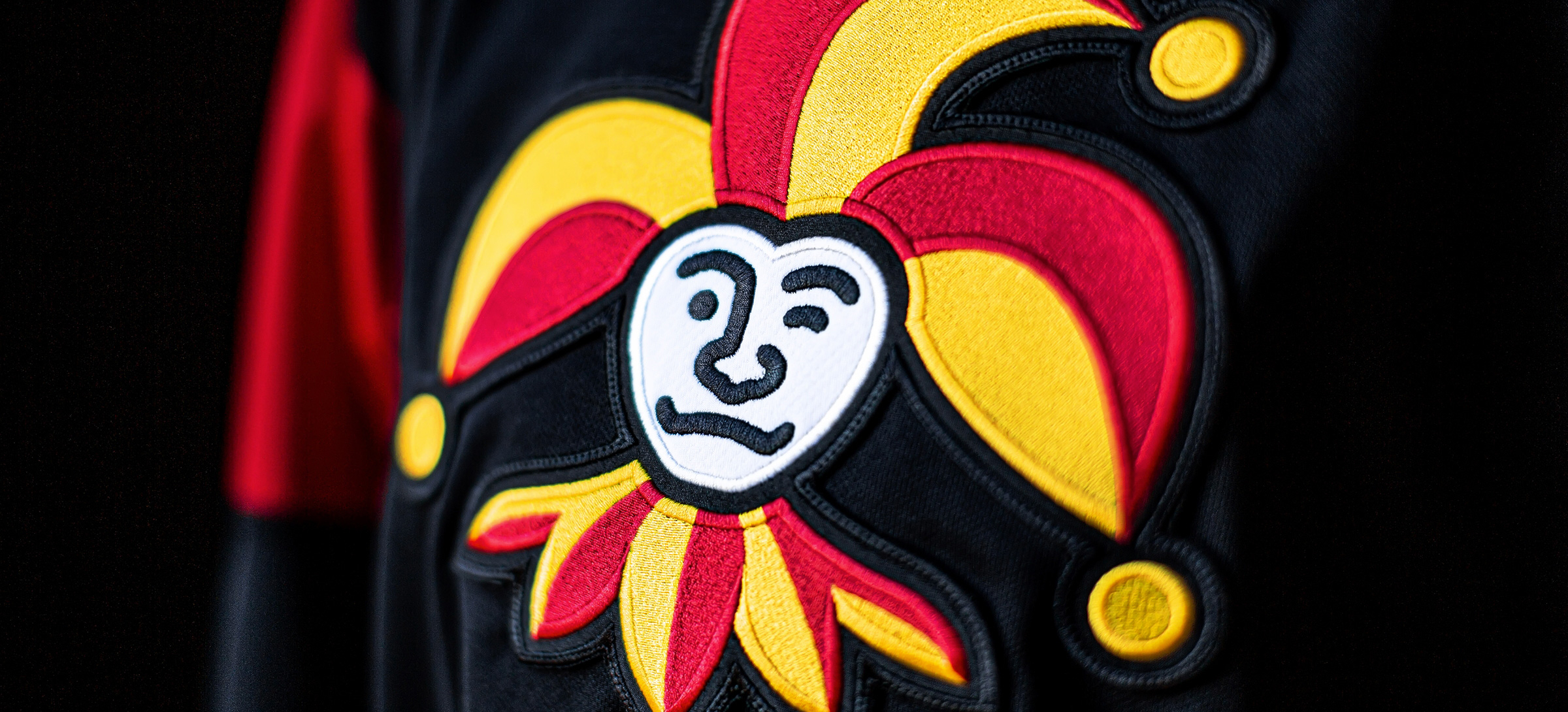 LOGO • SUBLOGO • TYPEFACE WORK • UNIFORM • PATTERNS • GUIDES
Jokerit along with CSKA is one of the most recognizable hockey teams in Europe, so the work with the logo and forms should be based on more than 50-year history of the club.
The logo needed a minor adjustment — to make the contour thinner and cleaner, to make the shape of the logo stricter, but such changes are light: this is in favor of the logo and does not change the Joker image in fans' eyes. Changes will be noticed only by the most attentive people.
The main color of the home kit will now be black, which in combination with yellow and red will give a unique palette and highlight Jokerit against the background of other KHL clubs. Plus, we worked on writing names on jersey and developed an independent brutal typeface design with ligatures and logotypes, such as the flag of Finland. There are also sublogos — for example, on the collar.
But there are not all surprises — and in the season 2019/20 the Finnish club will still attract attention with a couple of bold decisions.